ASQ Philly Ninth Annual Women In Quality Symposium

Wednesday, April 26, 2017 from 5:30 PM to 9:00 PM (EDT)
Event Details
The Ninth Annual Women in Quality Symposium
 The "Women in Quality Symposium" has become one of our most popular programs each year.
ASQ Philadelphia is proud to host top women professionals in the field of quality. They will share with you their experiences working as a woman in the field of quality. We are excited to once again provide you with this year's excellent speakers.
Your Moderator: JeanettePascuzzi-Heacock, R.Ph, MBA, CSSBB, CQA
will be introducing these three exceptional speakers.
About Jeanette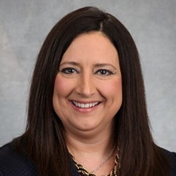 Jeanette is passionate about engaging brilliant Life Sciences people together to create the possibility of transformational change by reinvent integrated healthcare. As a healthcare professional, she brings science, technology, process, and people together.  As a senior member of ASQ since 2004, holding ASQ certifications as a Six Sigma Black Belt, Certified Quality Auditor, Jeanette has contributed to ASQ as a Speaker, Education committee member, exam proctor and presently serves as the Vice Chair of the ASQ Philadelphia Section 0505.
ESSENTIAL SKILLS FOR WOMEN AS DYNAMIC ENABLERS OF TRANSFORMATION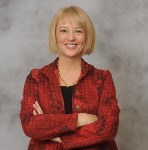 Introducing Joanne Vitali, PCC/MBA
There are 865 million women who if employed at the same rate as men, could contribute to raising the GDP by 5 percent in the United States, by 9 percent in Japan, and by 27 percent in India. Closing these gaps would be transformative to the global economy.
Women accounted for less than a third (28.4%) of those employed in scientific research and development (R&D) across the world in 2013 and that in today, the top 20 technology companies, only 11% of Executive Committee members were women in 2014.
Women are less likely to enter the male dominated technical field and are more likely to leave, peaking their careers in 10 years. Whether by "glass ceiling", "leaking pipeline, or "frozen middle", businesses are losing ground on the benefit of women in the workplace.
ASQ empowers women to achieve growth in learning through our certification courseware and events. In this program you will hear from three powerful Women in Quality as they bring you essential leadership skills that will enable you win that "seat at the table".

Joanne is the founder of Vitali Workshops & Coaching which specializes in helping people play big in their careers. Joanne specializes in coaching leaders, helping them navigate the political arena while maintaining their authenticity.  As their coach, Joanne works with them to clarify and play their 'big game', the purpose and values behind their game and the skills that they need to practice to improve.
Her special focus is working with Geek Girls (corporate women with technical or scientific backgrounds) since she is a Geek Girl herself. She's trained the astronauts as NASA, been a nuclear engineer and done strategic planning and quality consulting for an international medical software company.   In addition, she has held the position of Lecturer on communication and persuasion skill topics for the MBA program at the Wharton school of the U. of Pennsylvania.
Joanne has a BS in Physics from Georgetown U. and graduated summa cum laude with a MBA in organizational development from U. of Houston at Clear Lake. She is a Professional Certified Coach from the International Coach Federation.
LEAD LIKE A GODDESS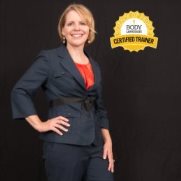 Introducing Shelly O'Donovan, BA, MPA
Our world feels like it is shifting under our feet. With change, uncertainty, and a growing distrust of the old guard, we are looking for new solutions to help us to move forward. We will discuss how embracing leadership skills that have been traditionally segregated, labeled as part of women's domain, and thus have been historically undervalued, can help us save the planet. In a recent survey of 64,000 people, two-thirds believe our world would be a better place if those in leadership exhibited more attributes perceived as "feminine." Learn what these values are and how you can Lead Like A Goddess.
POWER TALKING WITHOUT SAYING A WORD
In a world, so focused on the words we say, most people are missing out on how "we say" those words, the nonverbal behind the verbal. You can harness the power of nonverbal communication, to revolutionize the way you present yourself, to change the way you approach interactions and to utilize a unique skill set to become the best version of yourself. 
Shelly O'Donovan is a healthcare executive with well over a decade of experience in public policy, lobbying, and advocacy engagement at GlaxoSmithKline, the University of Pennsylvania Health System, and in state government - all positioning her well to understand team dynamics.
After learning about body language, it became clear to Shelly that this was a key to unlocking your authenticity and making your true impact! Body language makes a huge difference! After seeing this firsthand, Shelly was hooked and she has refocused her career to help others receive these benefits.
She completed a rigorous training and certification process -- through the Science of People, a leading behavior research lab -- to become a body language trainer, corporate speaker, and executive coach. Through Illuminate the Message, LLC, she draws from her real-world experience and world-class training to help teams learn to use body language to drive sales, negotiations, communication, and inter-office relationships. Shelly has an MPA from University of Pennsylvania, a Marketing Management Certification from Wharton, and a BA in Political Science from Millersville University.
 GET A MENTOR - BE A MENTOR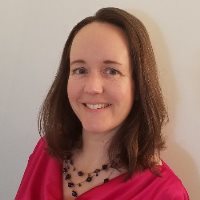 Introducing Dianna Deeney, BS, CQE,
CRE, CQA, and CMQ/OE
Mentoring Professionals. Why is mentoring important for women who have already started their career in a STEM field? How do I participate in mentoring? Both young and experienced professionals will learn from their perspectives how to engage in a mentoring relationship, what is expected of them during the mentoring process, how to maintain the mentorship, and the potential benefits of a successful mentoring exchange.
SPECIAL REQUEST!!!
Please complete this brief survey in advance of the program so that I may get your insights to the current experiences and needs for mentoring. Take the survey now!
Dianna has worked in the manufacturing industry for over 20 years as an engineer and consultant in the development and processing of tangible goods. She is a senior member of ASQ and has earned the CQE, CRE, CQA, and CMQ/OE. She is currently president of Deeney Enterprises, LLC which offers Process Analyst services to business, service, and manufacturing industries.
Schedule:
5:30 – 6:00 PM Registration and Networking
6:00 – 6:30 PM Dinner and Section Announcements
6:30 –  8:30 PM Presentations
8:30 – 9:00 PM Q & A, evaluations
Please select dinner entree with registration.
If there are any questions please call or e-mail
Tom Petrocella Cell: 609-405-0035 e-mail: tpetrocella@comcast.net
When & Where

Crowne Plaza King of Prussia
260 Mall Boulevard
King of Prussia, PA 19406


Wednesday, April 26, 2017 from 5:30 PM to 9:00 PM (EDT)
Add to my calendar
Organizer
Philadelphia Section - American Society for Quality
ASQ Philly Ninth Annual Women In Quality Symposium