Location
Courtyard Marriott Oxnard
600 E Esplanade Dr
Oxnard, CA 93036
Description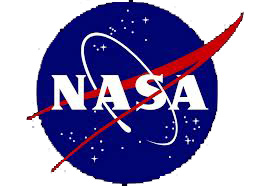 Analysis of the NASA/JPL ePrognostic Algorithm using Modeling and Simulation Techniques with Design of Experiment (DOE) Methods
Presenter: Dr. Kitt C. Carlton-Wippern (ret.)
Naval Sea Systems Command (NAVSEA)
Port Hueneme Division
6:00-6:30 - Networking
6:30-7:00 - Dinner
7:00-8:00 - Presentation
8:00-8:30 - Q&A, Chapter News
Kitt C. Carlton-Wippern, Ph.D. holds a Bachelor of Science degree in Physics, Ph.D. in Computer Science/Numerical Analysis, is a former adjunct lecturer of engineering mathematics at the University of Florida in Gainesville, a former Assistant Professor of Space Sciences at the University of Colorado in Colorado Springs, a past member of the Computer Science Advisory Board at Colorado Technical University, was a senior research analyst at HQ Air Force Space Command in Colorado Springs, an invited guest lecturer to the MIT / Charles Stark Draper Lab (1997) while serving as a principal research scientist with DOE Oak Ridge National Lab (investigating satellite collision phenomenology), and is a recently retired general systems engineer at the Naval Surface Warfare Center, Port Hueneme Division.
He has numerous publications in a variety of technical journals, including the Journal of the Institute of Navigation (Washington D.C.), The Journal of the Royal Institute of Navigation (London), Journal of Space Power; is a recognized subject matter expert (in probability and stochastic processes theory) for the Naval Sea Systems Command; reviewer for the Journal of Guidance, Control and Dynamics, and has been an invited presenter at numerous AIAA/AAS conferences and ASNE symposia.
A former US Air Force officer assigned to space satellite and missile tracking operations at NORAD/Space Command in Colorado Springs, CO, he holds a civil aeronautical rating, and is a graduate of the Air Command and Staff College, the Air War College, and the National Defense University (National Security Management Program). In his spare time he is a NAUI SCUBA Instructor Trainer and a PADI SCUBA Specialty Instructor with the Navy MWR Program at the 32nd Street Naval Base (PACFLEET) in San Diego, CA.