Location
Scandinavia House
58 Park Ave
New York, NY 10016
Description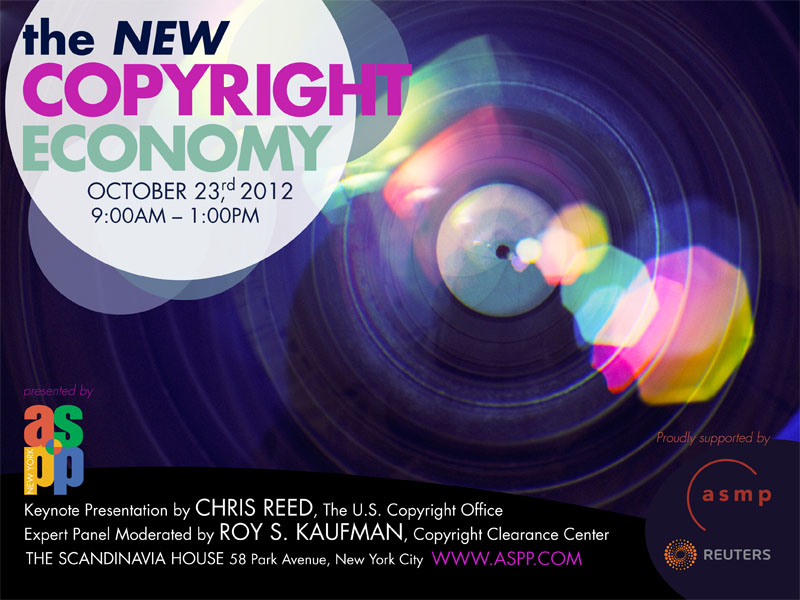 PANELISTS:
Nancy Wolff (Partner, Cowan, DeBaets, Abrahams & Sheppard),
Shawn G. Henry (ASMP President),
Lynn Oberlander (General Counsel, The New Yorker Magazine) and

Jackie Lissy Brustein (VP Media Rights & Permissions, QA2/Bill Smith).


Copyright and publishing are in flux. Changes in the evolution of content creation, image licensing and distribution have the potential of crushing the industry as we understand it today.

If you aren't paying attention, you'll be left behind.


October 23rd, 2012, 9:00 AM - 1:30 PM


Scandinavia House, 58 Park Avenue, New York City
~Associate organizations receive membership discount~

Special thanks to our sponsors
ASMP, REUTERS,
Cowan, DeBaets, Abrahams & Sheppard and Newscom

Scandinavian House Gallery is open after the event
Current exhib is SAGA SITES
Landscapes of the Icelandic Sagas