ASP.NET och Azure - "Architectural fly-by"

Thursday, October 31, 2013 at 5:00 PM (CET)
Event Details
Ämne:
ASP.NET och Azure - "Architectural fly-by"
Per Ökvist
Vi flyger över ASP.NET och Azure med ett öga för vissa arkitekturella utmaningar.
Under flygning tittar vi på Azure utifrån en ASP.NET-utvecklares perspektiv. Vi kommer även beröra blandade nyheter från båda plattformarna som kommer i samband Visual Studio 2013. 
Väl på marken hoppas jag ni lämnar med en bred bild och har hittat något som ni vill titta närmare på för era utmaningar.
Björn Eriksen
Windows Azure och alla dessa val…

Windows Azure har vuxit från en smal och relativt begränsad tjänst till en väldigt bred plattform med ett enormt utbud av möjligheter.
Men hur vet man när man ska välja vad?
I den här sessionen kommer Björn att visa på några av de olika valmöjligheterna man ställs inför och jämföra de olika alternativen mot varandra. Det kommer att handla om att hosta webbapplikationer, valen för datalagring och meddelandehantering. Björn kommer också att gå igenom de nyheter som finns för dev/test i Windows Azure.
Talare: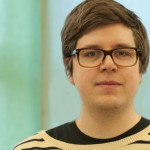 Per Ökvist jobbar som seniorkonsult i Jayway Syd's .NET team, med fokus på web/arkitektur.
Till vardags hjälper han kunder med frågor kring web på .NET som konsult, mentor eller talare.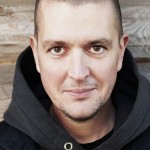 Björn Eriksen jobbar som Teknisk Evangelist på Microsoft i Stockholm.
Med en gedigen bakgrund som utvecklare och arkitekt på Microsofts plattform har han under de senaste åren specialiserat sig på Windows Azure. Dagarna fördriver han med att träffa produkt- och tjänstebolag, startups och utvecklare i allmänhet och hjälper dessa att migrera till, eller bygga nya lösningar på, Windows Azure.
Tid:
Torsdagen den 31:e oktober.
Seminariet börjar 17:00 och håller på fram till ca 19:00.
Plats:
Klara Östra Kyrkogata 2B, 2tr.
Övrigt:
Seminariet kommer att hållas på svenska.
Vi serverar baguette och dryck.
Vi har maximerat antal deltagare till 40 st.
Om ytterdörren är stängd ring på porttelefonen eller till Thomas Dagsberg 0702-197411
When & Where

Jayway
Klara Östra Kyrkogata 2B
111 52 Stockholm
Sweden


Thursday, October 31, 2013 at 5:00 PM (CET)
Add to my calendar
Organizer
Jayway Stockholm
Jayway is a software innovation consultancy, helping our clients create new products and services. From ideation and concept design to development and beyond. We have 170 specialists in Malmö, Stockholm, Copenhagen and San Francisco. More info at www.jayway.com
ASP.NET och Azure - "Architectural fly-by"