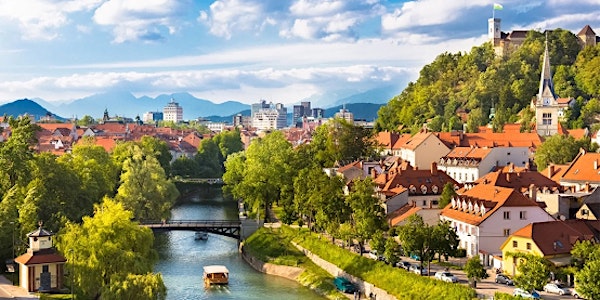 ASPIS Open Symposium 2023 (Internal)
All members of the ASPIS cluster are invited to join the full two-day event on 14th and 15th September 2023.
Date and time
September 14 · 8:30am - September 15 · 1:30pm CEST
Location
Ljubljana Exhibition and Convention Centre Dunajska cesta18 1000 Ljubljana Slovenia
About this event
1 day 5 hours

Mobile eTicket
The third ASPIS Open Symposium in 2023 will be held on 14-15 September 2023 in Ljubljana, Slovenia. The event is organised at the GR – Ljubljana Exhibition and Convention Centre. All scientific sessions, keynote presentations, poster sessions and meetings will be held in the GR. The congress centre also provides ample space for networking.
The event will follow the 57th Congress of the European Societies of Toxicology, EUROTOX. We invite all ASPIS cluster members, collaborators and partners to join the Symposium.
The symposium will present the latest work of the ASPIS cluster formed by the three Horizon 2020 consortia: ONTOX, PrecisionTox, and RISK-HUNT3R and will focus on the implementation of New Approach Methodologies (NAMs) for chemical risk assessment.
The meeting will be fully in-person. Registration for internal attendees will close on 31st August 2023.
The tentative programme is available on the ASPIS cluster website and may be subject to minor changes. More details on the meeting venue, location and accommodation can be found in the attendee information pack, available to download from the ASPIS cluster website.
For any questions about the event or this registration form, please email Agata Ormanin-Lewandowska (University of Birmingham, PrecisionTox Project Manager) at: a.ormanin@bham.ac.uk
For more information about the cluster, please visit https://aspis-cluster.eu/
Poster session
The ASPIS Open Symposium will provide an opportunity to showcase the research done within ASPIS or linked to the work of the cluster. We welcome posters from all Early Career Researchers forming part of the PrecisionTox, ONTOX and Risk-HUNT3R consortia. External attendees willing to present a poster will need to relate it thematically related to one or more of the ASPIS Working Groups. To learn more about the Working Groups, their goals, mechanisms of work and achievements so far, please refer to: https://aspis-cluster.eu/working-groups/
The poster session will take place after 17:30 on Thursday, 14th September. All internal poster presenters will be invited to summarise their posters in a short, max. 2-min flash talk supported by maximum one slide. The flash talks will take place in the afternoon section of the agenda.
If you are planning on presenting a poster, please let us know below and we will contact you separately to follow up with detailed instructions.
Poster abstract submission deadline: 31st July 2023.
About the organizer
Altertox Academy connects experts from Europe and the U.S. to provide hands-on-training in human-relevant alternative methods and technologies for toxicologists of all levels of experience, from entry level technician (BS) to laboratory or department manager (MS/PhD).