| | |
| --- | --- |
| Aspiring Executives coaching group | |
Event Details
Aspiring Executives is a specialty coaching group that is open to both men and women at the mid-stage of their professional career, as they define it. It could be they've worked professionally for only 5 years or 25 years. But they share the experience of not being new to the work world but still feeling stuck when it comes to moving ahead in their careers. Some participants aspire to be in the C-suite, some wish just to move to the next level in their career path.  Through discussion and activities, participants learn strategies for releasing limiting beliefs, negative thinking, and self-sabotaging behavior. The coach-facilitator offers an 8-session framework that the group may use when it makes sense, but other topics are discussed when it is decided to be of general interest to the group.
Please sign up for each date you plan to attend.  The group may be canceled if there are less than three people signed up. You will be notified if you sign up, and the group is canceled. 
Schedule
Thursday, November 10
Saturday, November 26 (We may cancel this date depending on the travel schedules of attendees during Thanksgiving week)
Tuesday, December 6 (Due to coach's travel schedule, moving this date  to the second Tuesday, instead of the second Thursday)
Saturday, December 17 (Since the 4th Saturday in December is Christmas Eve, I am moving this meeting date to the 3rd Saturday of December)
Thursday, January 12
Saturday, January 28
When & Where

Solution-Focused Coaching Services
1060 East 86th Street, Suite 61-J
In Winterton Office Complex, enter through door 61 of the 1060 building. Suite is on the lower level
Indianapolis, IN 46240


Organizer
Drew Carey spent his professional career in health care marketing for Indiana's largest health care providers. He led the branding teams for diverse hospital service lines including orthopedics, neuroscience, bariatrics and geriatrics, among others. He directed the rebranding effort when two of the region's largest neurosurgery physician practices merged in 2010. He has extensive experience in marketing, branding, corporate communication and public relations.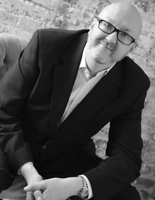 He received his undergraduate training in journalism and has always considered himself to be a communicator above all else. Heeding a lifelong calling to enter into a helping profession, he completed a life and business coaching training program at Erickson College in 2012 and opened his own coaching business, Solution-Focused Coaching Services, in 2013. He took his own "leap of faith" and left his job in March of 2013 to devote himself full-time to coaching. Drew considers coaching to be a natural extension of his identity as a communicator.
Today, his clients are diverse, from college students trying to find their way in the world to retirees seeking to establish their "personal legend." However, the vast majority of his clients see him for career coaching, mostly men and women in their 40s and 50s who have arrived at a point in their lives where work has become less than fulfilling – and usually frustrating, stressful and unsustainable. They seek to find their passion or rediscover it.
He completed the certification requirements and examination from the Center for Credentialing and Education to become a board-certified coach. In addition, he is credentialed as an Associate Certified Coach (ACC) through the International Coach Federation (ICF).
In addition to marketing and communications, Drew worked several years as a corporate trainer.  He became a master certified trainer and a certified instructional designer through Langevin Learning Services.  Drew incorporates adult learning principles into all his workshops to ensure an engaging, stimulating experience for attendees.  Drew's natural humor creates a relaxed environment conducive to learning and an overall enjoyable experience.