Aspiring entrepreneurs: discover how to build a business from the safety of your job!

Wednesday, November 17, 2010 from 6:30 PM to 9:00 PM (GMT)
Event Details
With all the information available today on how to be successful in small business, why are there still are so many failures?
The Problem and the Pain
An overwhelming number of businesses fail every year, some say 95% in the first 5 years! This is shocking in itself but what is often not seen is the human face and the families and mortgages that are tied to these businesses. Even the businesses that do run are often unable to grow for a multitude of reasons.
The Solution
It is widely acknowledged that quite often, the best way to succeed is to find out what other successful people did and follow them. Very often you will find that successful entrepreneurs, if they had to go back and do it all over again, would get the right people, resources and knowledge around them as early as possible before they launched. In a sense, putting in the right work beforehand.
Today we stand at a crossroads in the global economy. On the one hand we are moving into the fast-moving, creative and highly profitable internet age. On the other, many small and large businesses are still stuck in the old, industrial-age ways of thinking, of 'sell, sell sell' and carrot and stick mentality.
So the question to ask yourself is:
Do I need a new level of thinking?
Do I want to put in the right work beforehand and grow a sustainable, profitable business that makes a difference in people's lives? A business where the employees are engaged and passionate about coming to work?
Or do I want to start a business as quickly as possible because I think I know what it takes?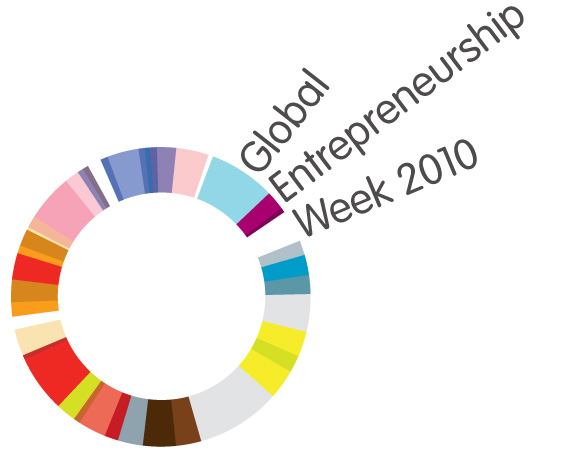 "If they don't fail outright, most businesses fail to fully achieve their potential. That's because the person who owns the business doesn't truly know how to build a company that works without him or her.. which is the key."
Michael Gerber - The E-Myth
We warmly invite you to discover what you can do differently to ensure your future business success by increasing your level of thinking, if you are open to being challenged of course!
Come and join us at this exclusive event to connect, share and learn from some truly amazing people and start or continue your journey of self-discovery and leadership.

At this event you will:
Understand why your own personal development is crucial to building the right relationships for your business.
Understand what holds us back from reaching our goals.
Explore the idea of building a business that works without you. 
Meet like-minded and like-hearted people who could support you on your entrepreneurial journey
Discover how you could develop your entrepreneurial while helping vulnerable young people do the same through the Eclub Foundation.
Cost
All our events are complimentary, all we ask is that you make a voluntary contribution to the Entrepreneurial Club Foundation to help disadvantaged young people through entrepreneurship.
After the workshop, you will also get the opportunity to sit down for a personalised one-to-one discovery session with a member of the Eclub team to identify your individual strengths, weaknesses, opportunities and threats in relation to where you want to go. 
We look forward to welcoming you on the night!

Warm regards,

The Eclub team!
The Entrepreneurial Club is a not-for-profit community interest company designed to support individuals who want to develop themselves to live a more fulfilling life.
When & Where

Corney & Barrow (Private Room)
37 Jewry Street
EC3N 2EX London
United Kingdom


Wednesday, November 17, 2010 from 6:30 PM to 9:00 PM (GMT)
Add to my calendar
Organizer
Lighthouse Entrepreneurial Club
Aspiring entrepreneurs: discover how to build a business from the safety of your job!