Description
AGENDA

11:00am - 12:30pm: Open Board meeting in Milwaukee - Board meeting/breakfast in Milwaukee near Allis museum, please email Mary at mary@mrafferty.com if you would like to attend the ASMP Chicago/Midwest board meeting and we will update you on the details.

1:00pm - 2:30pm: Exhibit and Artist Talk with Lois Bielefeld at Charles Allis Art Museum
$5 fee (discounted price) to enter the museum. Artist Talk will begin promptly at 1:30pm followed by a Q&A. Lois will be discussing her current project and more about balancing a full-time photography job and producing personal projects.

3:00pm - 5:00pm: Mixer with Milwaukee area creatives, all welcome, ASMP members and non-members at Good City Brewing.


---

MORE ABOUT LOIS BIELEFELD:

Lois Bielefeld is a series based artist who splits her time between fine art and commercial photography. She works in photography, film, audio, and installation. Lois lives in Milwaukee, WI with her daughter and wife. She has her BFA in photography from Rochester Institute of Technology and from 2003-2010 she lived in NYC. Besides photography, she feels passionate about traveling, swimming, urban gardening and bicycling adventures. Her work is in the permanent collections of the Leslie-Lohman Museum of Gay and Lesbian Art in New York City, the Museum of Wisconsin Art, and The Racine Art Museum in Wisconsin. Bielefeld has shown at The Museum of Contemporary Photography in Chicago, the Museum of Wisconsin Art, The Charles Allis Art Museum, ArtStart, Portrait Society Gallery, UW-Milwaukee, UW-Parkside, UW-La Crosse, Walker's Point Center for the Arts and she was a 2012 recipient of the Nohl Fellowship. In 2015 Lois had a ten-week artist residency in Bourglinster, Luxembourg through the Museum of Wisconsin Art and the Luxembourg Ministry of Culture. Bielefeld is represented by Portrait Society Gallery in Milwaukee. To see more of her work http://www.loisbielefeld.com
Follow her visual journal on Instagram at: loisbielefeld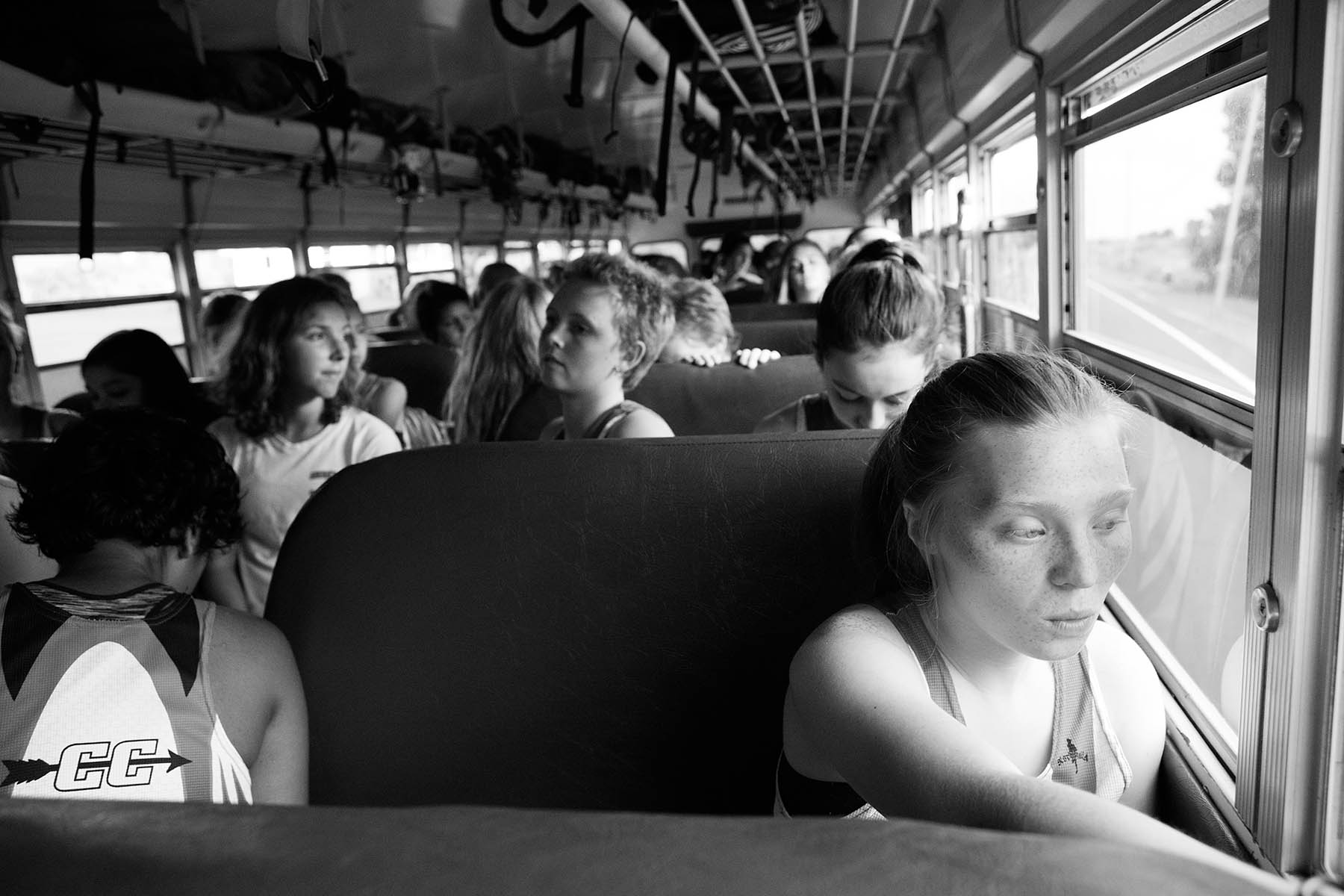 Charlotte and Team- Tendick Meet. 2015 from All In: Shorewood Girls Cross Country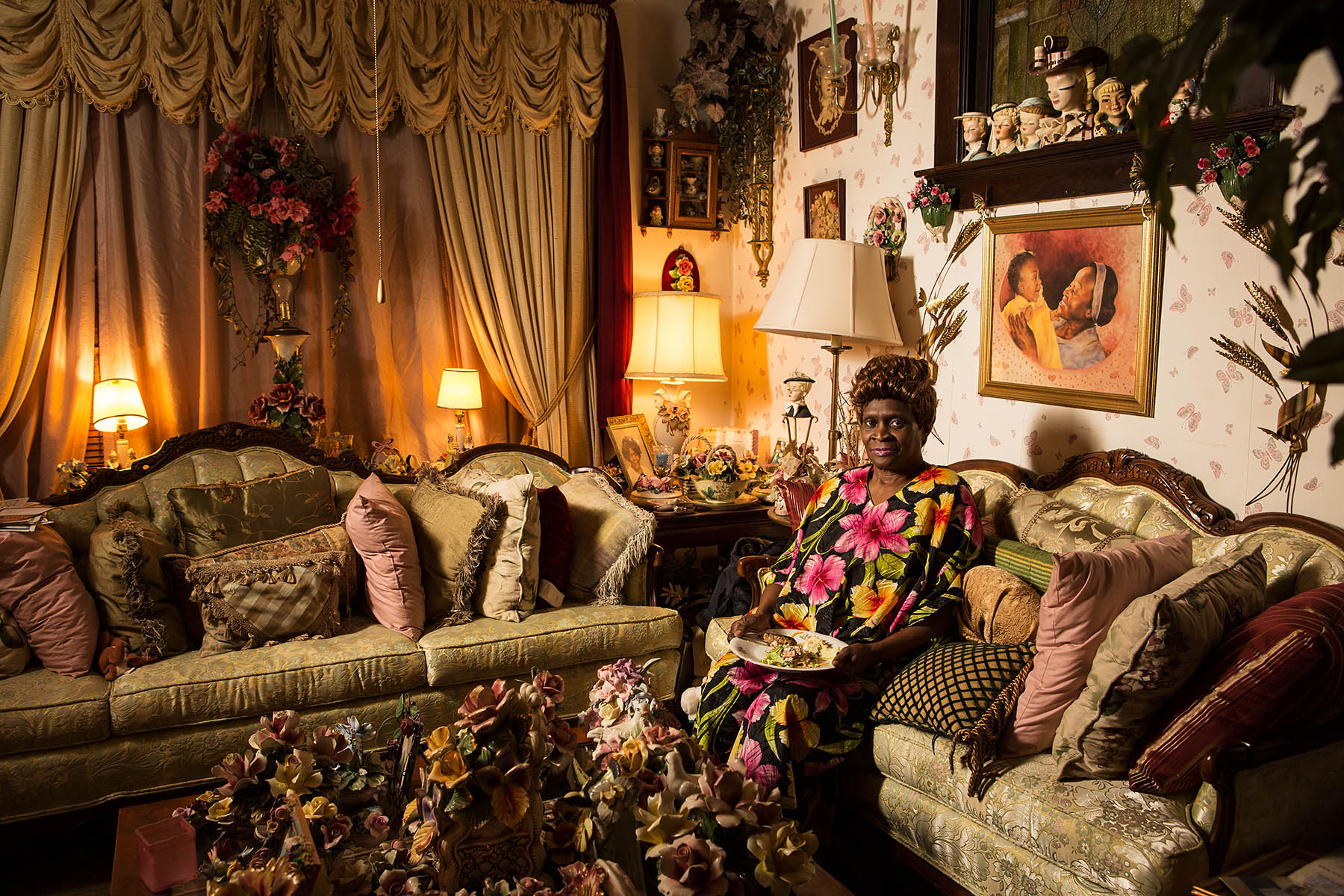 Wednesday: Willie Mae. 2013 from Weeknight Dinners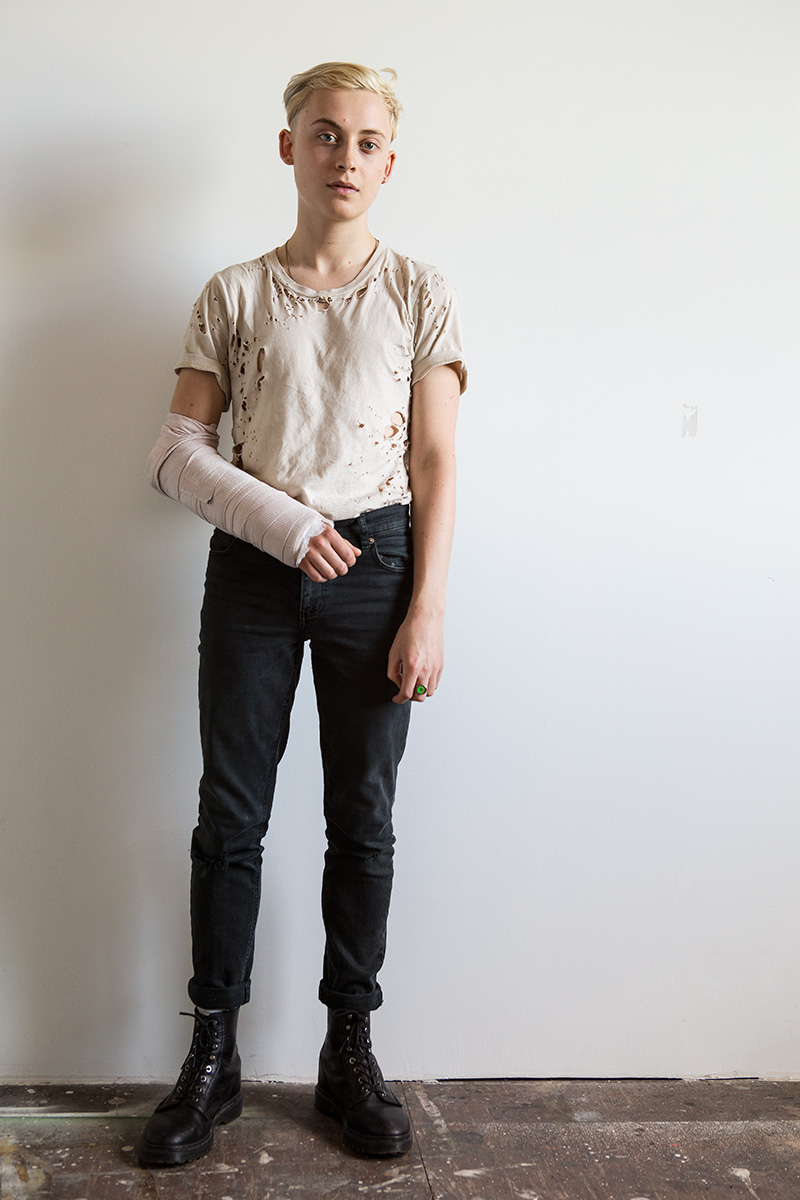 Ben. 2014 from Androgyny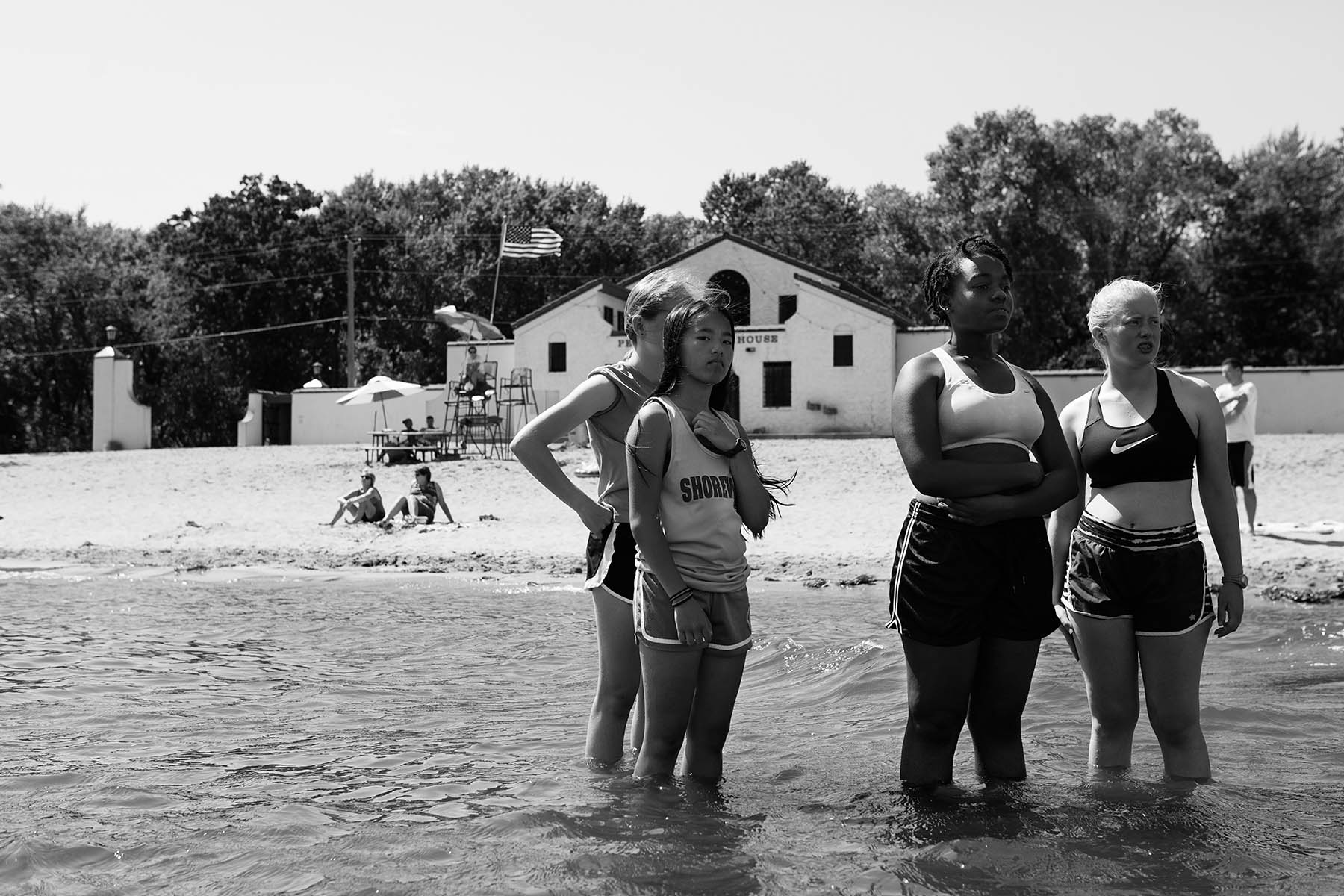 Lily, Azariah, and Ada- Camping Trip. 2015 from All In: Shorewood Girls Cross Country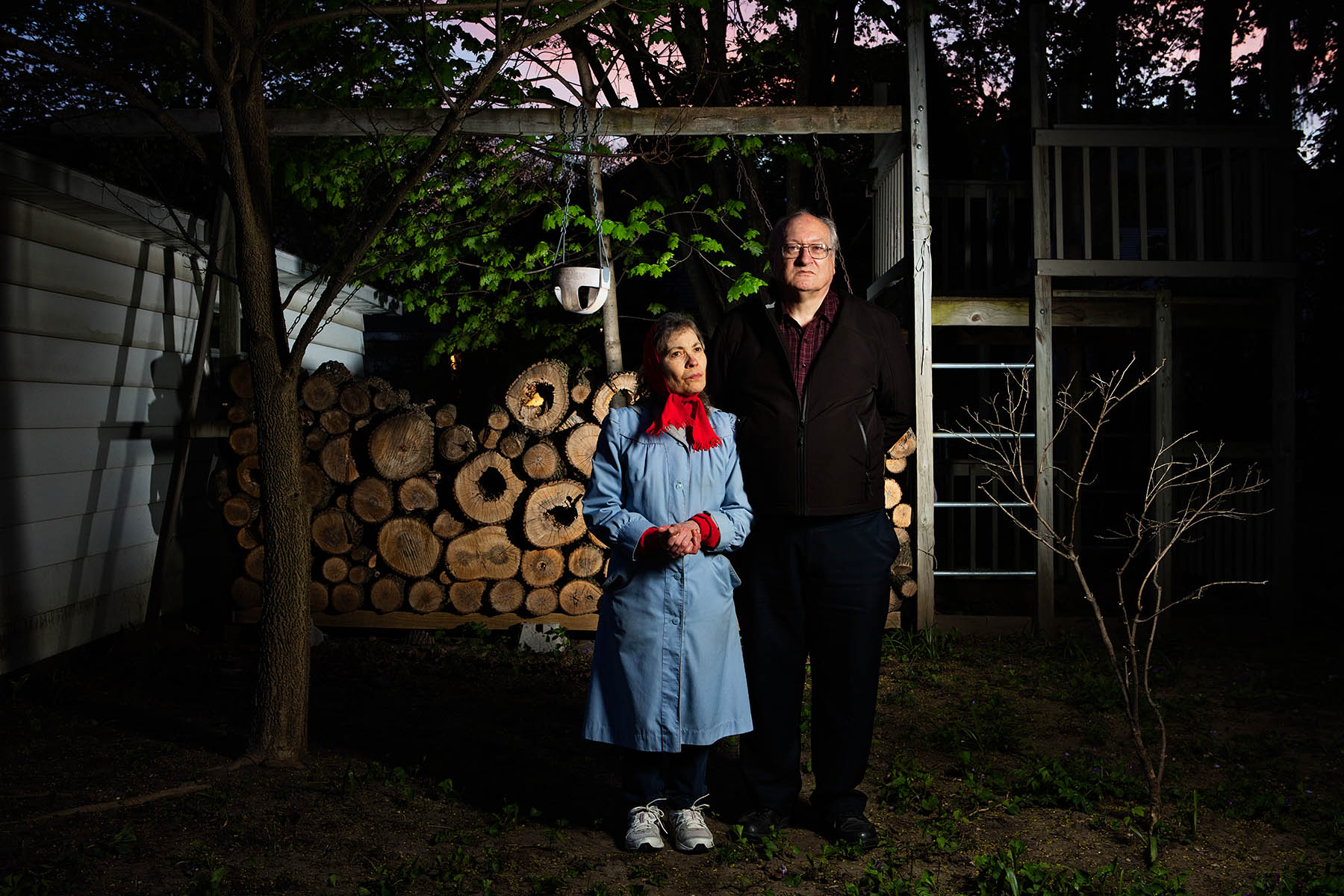 Sally and Eric- Wauwatosa. 2016 from Neighborhood