ASME Atlanta Section March Meeting on Monday, March 10th 6:00PM

Monday, March 10, 2014 from 6:00 PM to 8:30 PM (EDT)
Event Details
Don't miss our ASME Atlanta Section March Meeting on Monday, March 10th 6:00PM @ Georgia Tech Food Processing Technology Building .(We will meet at (Previous Location of our November 11 Meeting) the GTRI Food Processing Technology Building locater across Aerospace Engineering Combustion Lab at the corner of North Side and North Avenue. Parking will be available and free at the location( 640 Strong Street, Atlanta, GA 30318 ) )
Presentation on "Augmented Reality, Google Glass & More: New Interface Technology and Its Potential Impact "(1.0 PDH hours)
6:00-6:15 PM – sign in
6:15-7:00 PM– Diner and social hour
7:00-8:30 PM - Presentation on Augmented Reality, Google Glass & More: New Interface Technology and Its Potential Impact
*** Abstract ***
Interfaces of the Future
-A new wave of wearable technology that will change how we interact with computers, equipment and each other is being enabled by faster and smaller processors, improved batteries, and developments from robotics and machine vision.
-Overview upcoming interfaces & technologies coming to market (Augmented Reality, Google Glass, CastAR, Oculus Rift, Meta, Kinect)
-How the fundamental technology works and comparisons to applications in robotics and machine vision, potential applications, limitations
-Social implications
-Demos! Google Glass, Augmented Reality maintenance guides on iPad / Android tablets
*** About the Speaker ***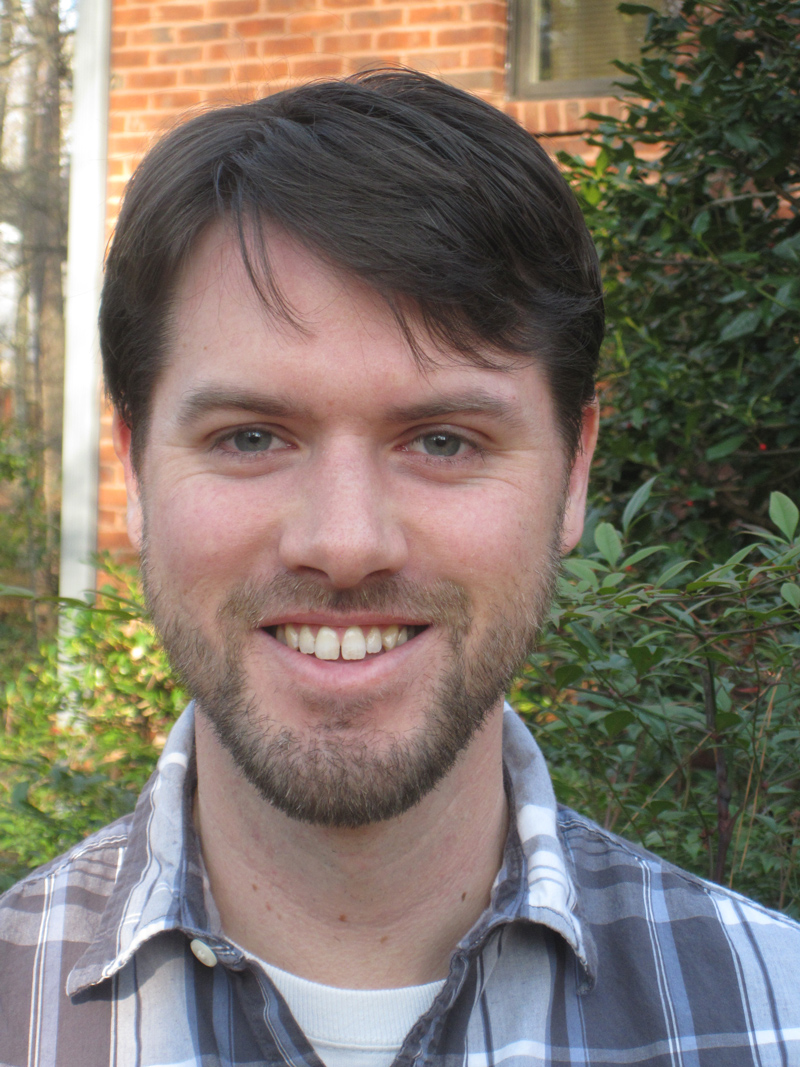 Scott Driscoll was one of the first students in Georgia Tech's new Music Technology department, where he developed a drumming robot named 'Haile' that could listen to and interact with other human players. After graduating, he started a company called Curious Inventor that provided how-to videos and electronics kits to hobbyists. The videos have been seen over 4 million times, and are used by companies and universities across the world to teach soldering and other basic electronics skills. At Sentrinsic, Scott developed several embedded controllers, and is also continuing his work in human-computer interaction with the development of Augmented Reality applications for industrial use.Over the last few years, Sentrinsic has focused on the intersection between mobile devices and industrial equipment with the goal of allowing end users to interface with their products using smartphones and tablets. This includes mobile apps that allow customers to scan equipment to pull documents from the cloud, request replacement parts for their specific equipment, and use Augmented Reality maintenance guides.
Education:
B.S. Mechanical Engineering, minor computer science, robotics, Carnegie Mellon
M.S. Mechanical Engineering, Georgia Institute of Technology, hydraulic controls research (Dr Wayne Book's lab)
M.S. Music Technology, Georgia Institute of Technology, robotic musicianship
When & Where

Food Processing Technology Building, Atlanta, 30318
640 Strong St.
Atlanta, GA 30318


Monday, March 10, 2014 from 6:00 PM to 8:30 PM (EDT)
Add to my calendar
Organizer
ASME is a not-for-profit membership organization that enables  collaboration, knowledge sharing, career enrichment, and skills development  across all engineering disciplines, toward a goal of helping the global  engineering community develop solutions to benefit lives and livelihoods.  Founded in 1880 by a small group of leading industrialists, ASME has grown  through the decades to include more than 130,000 members in 158 countries.  Thirty-thousand of these members are students.
We typically meet for  dinner the second Monday of the month September through May at the Callaway Manufacturing  and Research Center   (MaRC Building) on the Georgia Tech campus. The meetings have a networking session  followed by a dinner buffet and a technical program. subject matter of our programs attempts to  comply with the requirements for most states' Professional Development Hours  (PDHs). We occasionally join with other  area technical societies to expand our focus and content.