ASME Atlanta Section 2014-15 Meeting on Saturday, March 7th from 10:00 AM to 12:00 PM

Saturday, March 7, 2015 from 10:00 AM to 12:00 PM (EST)
Event Details
Don't miss the March 2015 ASME Atlanta Section Meeting on Saturday, March. 7th from 10:00 AM to 12:00 PM.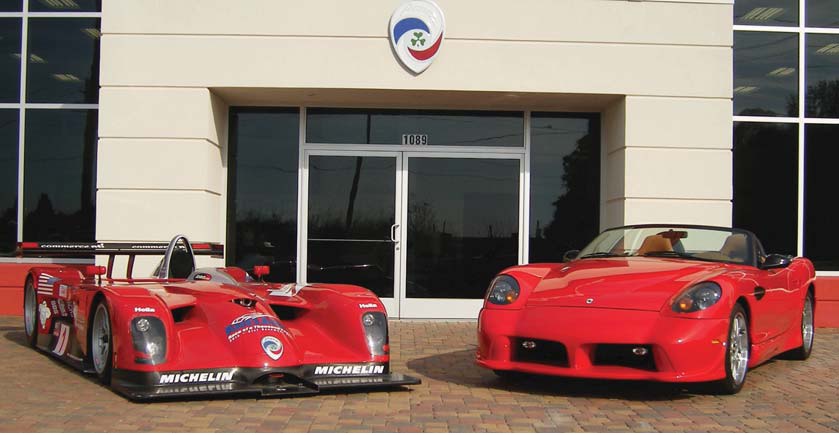 Don't miss the March 2015 ASME Atlanta Section Meeting on Saturday, March. 7th from 10:00 AM to 1:00 PM.
The March ASME Atlanta Section event will be a tour of Panoz Motors.
Children are encouraged to tour
Our tour will include the manufacturing facility and the Panoz Heritage Center. The center provides an intimate look at the race cars that helped put America back into international sports car racing.
On display are such renowned Panoz race cars as the LMP 900 Nurburgring winner, 24 hours of Le Mans winner, Indy 500 winner, first ever electric/gasoline hybrid race winner and several other key Panoz race cars. The Heritage center is attached to the showroom where visitors can also view the many street cars that have born the Panoz marque.
John M. Leverett, Dir. of Product Planning/Engineering, will answer technical questions after the tour.
Location:
Panoz LLC  (www.panoz.com ),
1089 Hwy. 124 ,
Hoschton, GA 30548
Direction: Turn right when getting off I-85 northbound exit 126 (211 south) and then right again onto Hwy. 124. Panoz is on the right about a 1/4 mile at the top of the hill where the road narrows from 4 lanes to two.
Chateau Elan Vinyard Wine Tasting
Chateau Elan Vinyard Wine tasting is offered as an optional tour. Guided Winery Tour & Tasting includes 5 samples of wine, plus a souvenir wine glass for $12 per per son. Pay Chateau Elan upon arrival for tours that begin on the hour starting at noon until 5 pm.
http://www.chateauelan.com/winery-tours-tastings.html

________________________________
10:00-10:15 AM – sign in
10:15-11:15 AM – Tour
11:15-12:00 AM–  Questions and Answers with  John M. Leverett

________________________________
WHO SHOULD ATTEND?

Researchers, educators, and others interested in better understanding race cars

Anyone interested in technology



Speaker: John M. Leverett
Biosketch:                                                              
Dir. of Product Planning/Engineering
When & Where

1089 Hwy. 124
1089 Hwy. 124
Food Processing Technology Building
Hoschton, GA 30548


Saturday, March 7, 2015 from 10:00 AM to 12:00 PM (EST)
Add to my calendar
Organizer
ASME Atlanta Section
ASME is a not-for-profit membership organization that enables  collaboration, knowledge sharing, career enrichment, and skills development  across all engineering disciplines, toward a goal of helping the global  engineering community develop solutions to benefit lives and livelihoods.  Founded in 1880 by a small group of leading industrialists, ASME has grown  through the decades to include more than 130,000 members in 158 countries.  Thirty-thousand of these members are students.
We typically meet for  dinner the second Monday of the month September through May at the Callaway Manufacturing  and Research Center   (MaRC Building) on the Georgia Tech campus. The meetings have a networking session  followed by a dinner buffet and a technical program. subject matter of our programs attempts to  comply with the requirements for most states' Professional Development Hours  (PDHs). We occasionally join with other  area technical societies to expand our focus and content.
ASME Atlanta Section 2014-15 Meeting on Saturday, March 7th from 10:00 AM to 12:00 PM