ASME Atlanta Section 2014-15 Meeting on Monday, Sep. 8th from 6:00 PM to 8:30 PM

Monday, September 8, 2014 from 6:00 PM to 8:30 PM (EDT)
Event Details
Don't miss the first ASME Atlanta Section 2014-15 Meeting on Monday, Sep. 8th from 6:00 PM to 8:30 PM.

The meeting will take place at the GTRI Food Processing Technology Building (New Location), which is located at 640 Strong Street, Atlanta, GA 30318. For reference, the GTRI Food Processing Technology Building is located near the corner of Northside Drive NW and North Avenue across from the Aerospace Engineering Combustion Lab. Free parking is available outside of the GTRI Food Processing Technology Building.
_________________***********************_______________
6:00-6:15 PM – sign in
6:15-7:15 PM – Dinner and social hour
7:15-7:30 PM– Introduction of the new Atlanta Section leaders and FY2015 plan
7:30-8:30 PM - Presentation on Computational Social Science: Methods and Applications in science and engineering

Social hour and Presentation on Computational Social Science: Methods and Applications. (1.0 PDH hours)
*** Regular ASME Atlanta Section attendees ***
•        Researchers, educators, Engineers, and others interested in the cutting edge research in low-cost robotics
•        Anyone interested in Technology, and
•        Anyone needing Professional Engineer PDH's
Speaker: Dr. Erica Briscoe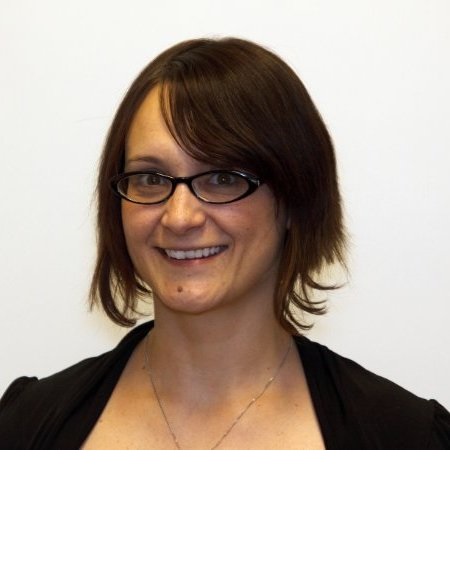 Title:Computational Social Science: Methods and Applications in science and engineering
Abstract:
This talk will cover the somewhat new field of Computational Social Science, which involves multi-disciplinary approaches to understanding human behavior.  It presents how advances in high performance computing and natural language processing, especially as applied to 'big data' problems, are allowing researchers and practitioners to gain remarkable insight into how humans think and act.   The presentation will also discuss how new research in this field is being applied within various domains, such as defense, health, and marketing.
Biosketch:                                                              
Dr. Erica Briscoe is a Senior Research Scientist and the Chief Scientist of the Aerospace, Transportation, & Advanced Systems Laboratory (ATAS) at the Georgia Tech Research Institute (GTRI) in Atlanta, GA. Her research interests revolve around understanding and representing human behavior, often related to how that behavior interacts and can be understood through the use of technology. As chief scientist of the ATAS laboratory, she oversees multiple research lines, ranging from robotics to food safety.  In additional to her role as chief scientist, she works with a diverse group of researchers to conduct both basic research and produce operational data science/analytics applications in a variety of areas.  These projects focus on a number of problem spaces, including: computational social science, technology emergence, social network analysis, insider threat detection, terrorism, business intelligence, and psychological profiling. Her other personal research interests include systems modeling, visual and machine perception, the intersection of technology and policy, and human concept formation and categorization. Dr. Briscoe received a BS degree in Industrial Engineering from Georgia Tech, an MS degree in Information Systems from Drexel University, and an MS and PhD from Rutgers University in Cognitive Psychology.
When & Where

Food Processing Technology Building
640 Strong St.
Food Processing Technology Building
640 Strong St., Atlanta, GA 30318


Monday, September 8, 2014 from 6:00 PM to 8:30 PM (EDT)
Add to my calendar
Organizer
ASME Atlanta Section
ASME is a not-for-profit membership organization that enables  collaboration, knowledge sharing, career enrichment, and skills development  across all engineering disciplines, toward a goal of helping the global  engineering community develop solutions to benefit lives and livelihoods.  Founded in 1880 by a small group of leading industrialists, ASME has grown  through the decades to include more than 130,000 members in 158 countries.  Thirty-thousand of these members are students.
We typically meet for  dinner the second Monday of the month September through May at the Callaway Manufacturing  and Research Center   (MaRC Building) on the Georgia Tech campus. The meetings have a networking session  followed by a dinner buffet and a technical program. subject matter of our programs attempts to  comply with the requirements for most states' Professional Development Hours  (PDHs). We occasionally join with other  area technical societies to expand our focus and content.
ASME Atlanta Section 2014-15 Meeting on Monday, Sep. 8th from 6:00 PM to 8:30 PM