ASM Edmonton's November Technical Dinner Meeting

Monday, November 23, 2015 from 6:00 PM to 8:00 PM (MST)
Event Details
ASM Edmonton is happy to announce Steven Blink from BarrierTEK as this month's speaker. 
Schedule:
Registration/Mingle: 6:00pm to 6:30pm
Dinner: 6:30pm to 7:30pm
Presentation and Discussion: 7:30pm to 9:00pm
Abstract
Building with wood not only provides an increased flexibility in the design of buildings, it allows for more efficient construction achieving better profitability for builders while providing more affordable housing.  Building with wood reduces the cost of construction materials by as much as 30% while taking only 2/3rds the time to complete.  As land acquisition costs continue to rise, two approaches to building become more plausible, building higher structures and urban sprawl.
Urban sprawl and taller buildings both make wood structures more risky.  Urban sprawl due to the distance to and response time from fire departments in outlying municipalities. Taller buildings due to the challenges fire departments have in reaching the top floors of taller buildings.  Compliance around the building codes make wood structures safe to live in, but even with better building practices, wood structures remain a significant risk for fire while under construction.  BarrierTEK with its current stable of products and with its pipeline of new potential products minimizes the risk of fire making building with wood both a viable and attractive option.
In this talk we will focus on two areas.  Firstly, we will discuss the background of our core products, ProTEKtor, AtTEK and CopperTEK.  ProTEKtor and AtTEK are the leading intumescent coatings in their respective classes.  CopperTEK is a copper borate used in the utility industry as a wood preservative that has many unique properties that make it a multi-faceted solution within both the commercial and residential construction industry.
Secondly, we will be discussing our pipeline and the impact the new technology will have on the construction industry. The unique properties we are developing are expected to meet an unsatisfied demand that will create a paradigm shift in constructive solutions raising the bar in fire and mold protection.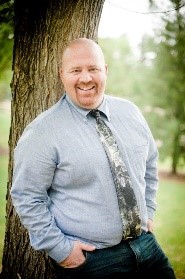 Speaker Biography
Steven Blink has extensive proven leadership experience through senior leadership team positions and board positions as well as leadership roles in regional and national levels within a multinational company.  Steven previously sat on the advisory board for the MacEwan School of Business as well is a current board member for BarrierTEK Inc, and Vertalo Energy (Costa Rica).  Steven currently holds a senior leadership position at BarrierTEK Inc and previously held a senior position with VrSTORM as well as a board position which was Canada's first public cloud.
Steven was the senior corporate trainer in Western Canada for AstraZeneca Pharmaceuticals responsible for the medical and sales training for representatives from Thunder Bay Ontario to Victoria BC.  Steven also took on a national position based in Mississauga Ontario with AstraZeneca Pharmaceuticals as the Manager, Customer Insight.  In that position Steve led a team of over 20 individuals comprised of Marketing, Sales, Finance and IT to integrate systems and processes.
Steven is very proud of his role at BarrierTEK as cofounder, Director and CFO, implemented processes to improve efficiencies to increase production capacity and allow for profitability.  Steven is also proud of his contribution to the marketing and sales strategies as well as their implementation to grow BarrierTEK from an idea on as sheet of paper to an established company on target to achieve $6 million in sales in the 2015 calendar year.
When & Where

University of Alberta Faculty Club
11435 Saskatchewan Dr NW
Edmonton, AB T6G 2G9
Canada

Monday, November 23, 2015 from 6:00 PM to 8:00 PM (MST)
Add to my calendar
Organizer
ASM Edmonton
Welcome to ASM Edmonton, the Edmonton and Northern Alberta chapter of ASM-International - the Materials Information Society.
The role of our chapter is to:
Provide broad based materials science and engineering information to 

Edmonton and Northern Alberta.

Facilitate networking within the materials community.

To promote materials science in Edmonton and Northern Alberta.

Support the development of future materials scientists and engineers.
ASM Edmonton's November Technical Dinner Meeting