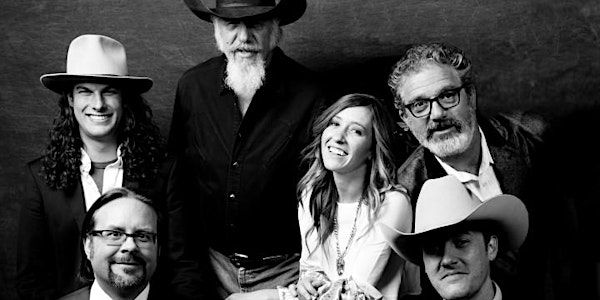 Asleep at the Wheel (Drive-In Concert)
Event Information
Performers
Location
Center for the Arts of Homer
72 S Main St
Homer, NY 13077
Between those Texas Twin Fiddles and Boogie Piano, you can bet you'll be dancin' down the aisles and swingin' all night long...
About this event
NOTES:
Dwyer Memorial Park: 6799 Little York Lake Rd. Preble NY 13141
There is rain in the forecast. Plan accordingly for your own comfort.
In the case of Thunder and Lightning, we will wait it out and make a call with the artists at that time.
Unless we reach out, the show is still going on.
This is a First Come, First "Parked" Show.
Center Members will receive preferred parking in the first three rows.
(We will have all ticket buyers names, along with a list of members at the front gates)
NOTE: If you are driving a truck or large vehicle, you will be asked to park to the sides or back of the concert field (this is to ensure viewing pleasure for all guests)
We will have a Beer/Wine Garden available throughout the night. You must be 21+ and show ID.
We will also serve an array of concession items: Candy, Cookies, Hot Dogs, Hamburger and Cheeseburgers, Soda, Water.
We accept Cash or Credit Card!
Please refrain from bringing outside alcohol, and support the Center for the Arts instead!
Ray Benson founded Asleep at the Wheel in Paw Paw, West Virginia 49 years ago. Now based in Austin, the band holds 10 Grammy awards, 20 studio albums and 20 singles on the Billboard country charts. The Grammy Award-winning Still The King: Celebrating the Music of Bob Wills and His Texas Playboys was released in 2015 and marked their third full-length Bob Wills tribute album. Their most recent album "New Routes" is both a new path forward and a nod to the freewheeling roots (get it?) of one of Texas' most beloved bands, marking 2018 with their first album of new material in a decade. Asleep at the Wheel's newest members Katie Shore (fiddle, vocals), Dennis Ludiker (fiddle, mandolin), Connor Forsyth (keyboard, vocals) and Josh Hoag (Bass), have given the band a newfound energy and their own unique style, and Asleep at the Wheel veteran David Sanger (Drums) rounds it all out.
Also be sure to stay tuned in 2020 for Asleep at the Wheel's 50th Anniversary! It'll be a year filled with even more fresh takes on old tunes, exciting events across the country, and appearances by some of the original band members!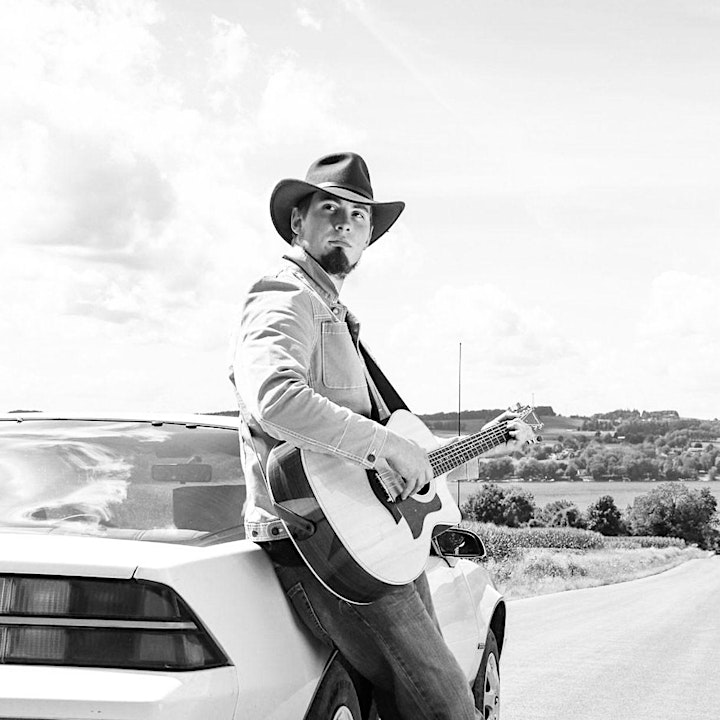 Jon Rogalia opens for Asleep at the Wheel.
Story of a small town kid:
After graduating in 2012, I worked for my father (Michael Rogalia) in residential construction. Slowly making a name in that industry, I decided it was time to work for myself.
What I didn't know at the time of starting my own construction company, was there was a deep passion lurking in the background... MUSIC!
"I've always played guitar, I've had one since I was a kid. Played it here and there, maybe at a party or two. However, it was nothing serious." It wasn't until early March of 2018, where I had learned I'd be starting a new business, as a singer/songwriter.
"I picked up the guitar one day after work, and never put it down. Its always been sitting in the corner, but one day I decided, hey, I'm gonna write a song on this thing. Since then I caught the songwriting bug, and that's incurable"
Since the start to my music career in 2018, I am set to release my debut album "A Little Too Country" on December 21st 2019.
Performers
Date and time
Location
Center for the Arts of Homer
72 S Main St
Homer, NY 13077
Refund policy