Description
---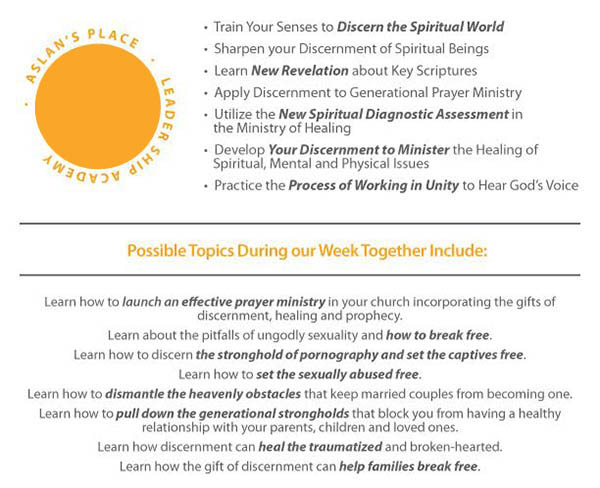 Each conference is a stand alone event with meeting times from 10-5 daily and a maximum of 30 students.

Meetings will be faciliated by Paul L. Cox and Brian P. Cox
Lunches and snacks are included in the registration price. Kitchen and refridgerator will not be available to meeting attendees.
Recommended hotel:
Spring Hill Suites Victorville/Hesperia

http://www.marriott.com/hotels/travel/ontsh-springhill-suites-victorville-hesperia/

Airport Information:
Ontario International Airport (ONT) - 46 miles from Aslan's Place
Palm Springs International Airport (PSP) - 97 miles from Aslan's Place
Los Angeles International Airport (LAX) - 101 miles from Aslan's Place