ASL Nation Expo is thrilled to make an announcement that we are giving the New Year's eve KICK-OFF celebration
About this event
It's almost time started ring 2020!
ASL Nation Expo is thrilled to make an announcement that we are giving the New Year's eve KICK-OFF celebration to enjoy meet and greet with performances of David Luis Medero and Deafies Drag along with the sounds of DJ from Def Familia Entertainment !! Enjoy with our unlimited OPEN BAR and Food! Buy your tickets now for $80 until Dec 31st however it will be $100 at door ! Let's mingle with ASL signers! * DRESS CODE MUST FORMAL ATTIRES and tickers are NON-REFUNDABLE*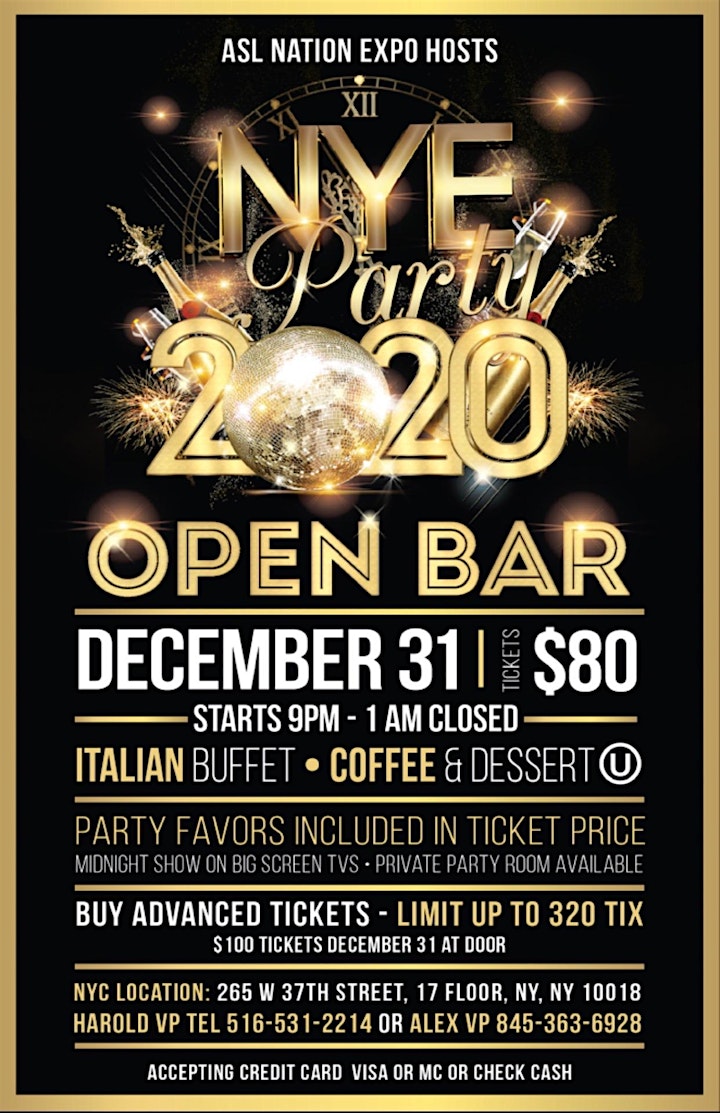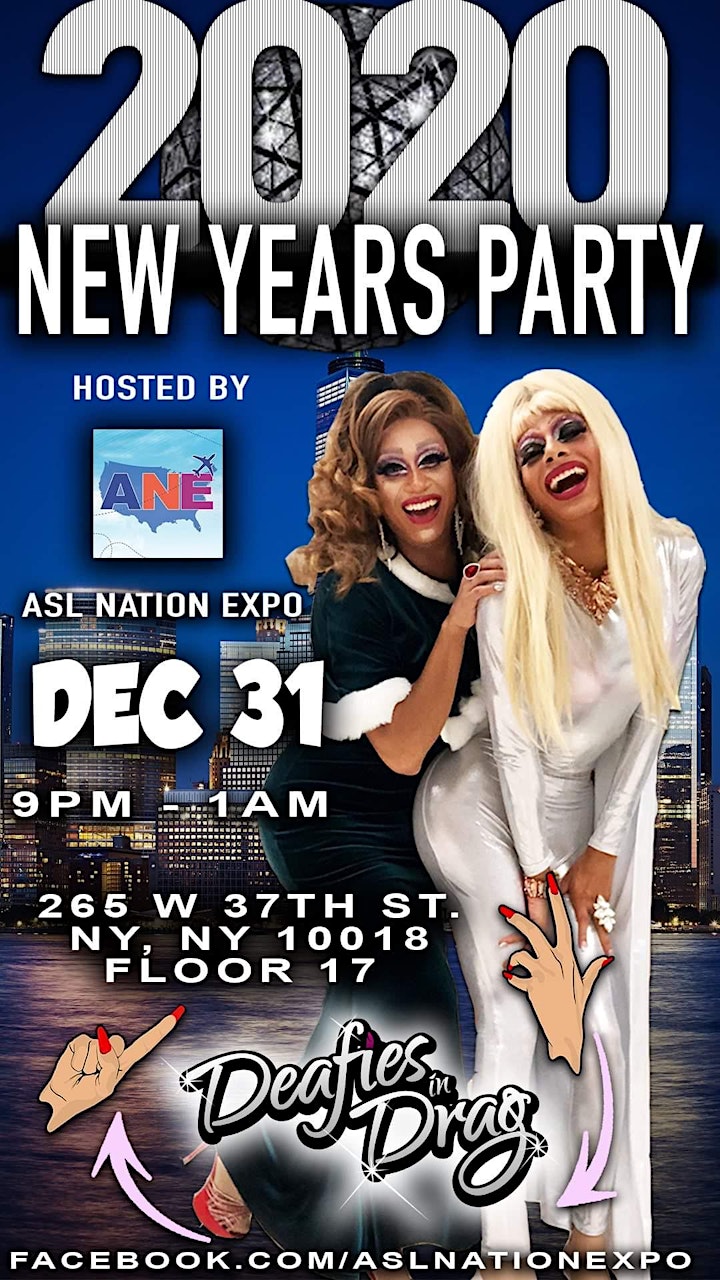 Organizer of ASL Nation Expo presents New Years's Eve Party 2020 in New York !