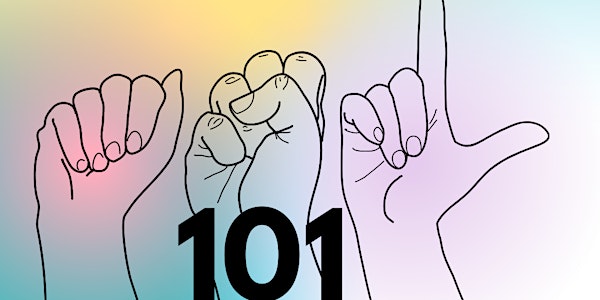 ASL 101 (January)
ASL 101 will be taught by a Deaf person and will cover the basics - numbers, letters, basic signs and Deaf history/culture!
Refund Policy
Contact the organizer to request a refund.
Eventbrite's fee is nonrefundable.
About this event
We are happy to host our second ASL class taught by a Deaf friend of ours, Jamey Painter. Class will be held via Zoom and recorded in case you need to miss a week! For the first ASL 101 class we used Zoom for COVID reasons, and it worked out really well for visual and recording purposes.
ASL 101 is 10 weeks long with the first class on Saturday, October 15 at 9 AM , and the last class on December 17, at 9 AM for a total of 10 classes. The cost for all 10 classes is $100. There is also a minimum of 15 students for this class - so if that number isn't reached by the week of the first class, we will postpone until January.
ASL 101 will cover the basics! We will learn ABCs, numbers, basic signs that can be used in everyday conversation along with Deaf culture and history which is crucial to learning the language itself. We will create a vocabulary list that grows each week to a total of 200 words. In-person practice is important so we will have at least 2 in-person meet-ups for that purpose. Weekly review emails will be sent out after each class so you can practice at home.
Already taken a basic ASL class? We'd encourage you to take 101 again depending on how long it's been/how much you retained from your class, but Soft Animal will also be offering ASL 102 for those of you who feel ready for it.
A L L are welcome!
Please contact us with any questions or accessibility requests/concerns.
See you in class!