#AskTheExperts - Grow your brand, track & measure online brand performance
Description
Lunch on arrival - Limited 20x places available - BOOK your seat EARLY - BONUS! Learn how to Network like a pro in 6 minutes! Our Previous Seminar Sold out!
Are you an ambitious business with an ambitious brand and want to attract more clients? We have created this seminar for you to achieve instant brand awareness.
This London Seminar will explore & teach you the world of branding with four sought-after expert speakers - #AskTheExperts

Who should attend? This seminar is highly recommended for business owners who want to excel their branding strategy to the next level.
Delegates who have booked their early bird ticket already understand the power of branding online & offline as a tool to increase profits.
You'll be pleased to know, we have scheduled valuable time for networking and on arrival you receive:
1) Lunch and refreshments
2) Workbook & notepad plus stationary
3) Tea & Coffee throughout the seminar


Key Learning Outcomes:
* Learn how to develop your brand to attract prospects and retain clients
* Create a solid long-lasting high ROI brand strategy
* How to identify your brand values
* How to effectively measure and track your brand
* Increase brand awareness in the networking room
* A-Z to protect your brand in UK and outside UK
Meet Barnaby Wynter, Grow Your Brand Expert Speaker - #AskTheExperts | PROMO VIDEO HERE
LinkedIn | Twitter @thebrandbucket | Facebook @BarnabyWynter
Founder of The Brand Bucket Company, award-winning Top 50 Marketing Thinkers over 50, youngest Managing Director of a Top 200 London ad agency in 1999 and member of The Guild of Entrepreneurs, Barnaby Wynter has 29 years experience. He is a Keynote Speaker, Author, Serial Entrepreneur, and Marketing/Rebrand Expert.
Brand Bucket® has worked with over 470 brands such as; Marie Curie, Recruitment Genius, Just Cashflow, Children with Cancer UK and Lara Group PLC. His dynamic approach is designed to be thought provoking and inspiring in equal measure. Barnaby draws on his unique position as Communications Director of a PLC, Brand Owner and Strategic Creative Lead on a wide range of businesses to enable audiences to really understand what is working to create a powerful brand today.
Meet James Wright - Online Branding Expert Speaker - #AskTheExperts
LinkedIn | Twitter @becomefruitful | Facebook: @fruitfulmarketingltd
Would you like your business to generate more leads, sales, and profits? James Wright was shortlisted for the Thames Valley Entrepreneur of the year 2018 and he's the founder of Fruitful Marketing which deliveries Digital Marketing and Search Engine Marketing.
He is an advocate for digital technology and will share some of the latest platforms and strategies. James started his first business at just 13 and combines his entrepreneurial spirit with his experiences from working within Europe's leading companies to provide insightful and informative online marketing advice.
Meet Ken Sewell, Protecting Your Brand Expert Speaker - #AskTheExperts

Head of Business Development for Nucleus IP. Ken is passionate about helping business owners protect their brands inside on outside UK. With 41+ years protecting brands in the world of Intellectual Property. Ken's experience over the decades enables him to provide clients with a projected insight to, why do you need Trade Mark protection brand protection:
• Take legal action against anyone who uses your brand without your permission, including counterfeiters
• Put the ® symbol next to your brand - to show that it's your brand and warn others against using it
• License your brand for additional income revenue streams
• Copyright


Meet Bella Networking Guru Networking Expert Speaker - #AskTheExperts
When you walk into the networking room, you're instantly advertising your brand. With 10 years experience. Bella teaches clients how to grow their business using networking as a marketing tool. Her primary aim is to help clients master the art of networking and follow-up like a pro.
She is also a popular, high-profile business networking speaker. Bella Networking Guru is the hero of networking and her prestigious clients include: Houses of Parliament, Metro Bank, NatWest The 02 Arena, University of Greenwich, University of West London, University of Westminster.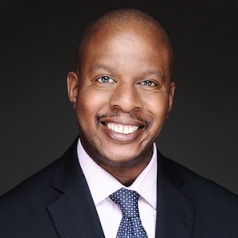 "BONUS SPEAKER" Clayton M Coke Ethical Debt Recovery Expert Speaker - #AskTheExperts
LinkedIn | Twitter @PRMSLtd | Facebook @PRMSLtd |
Clayton M Coke is the Founder & Managing Director of PRMS Ltd an Ethical Debt Recovery company based in formed in 2002 & based at More London Riverside. Clayton trained as a Legal Executive, working in Private Practice, Local Authority & as an In-House Lawyer before deciding to form PRMS. He is an expert in ethically avoiding the problems of bad debt, liberating cashflow and increasing turnover.