"Ask Your Momma" Performance and Panel w/ Ron McCurdy and Robin Kelley
Description
The Langston Hughes Project is a multimedia concert performance of Langston Hughes's kaleidoscopic jazz poem suite. Ask Your Mama is Hughes's homage in verse and music to the struggle for artistic and social freedom at home and abroad at the beginning of the 1960s. It is a twelve-part epic poem which Hughes scored with musical cues drawn from blues and Dixieland, gospel songs, boogie woogie, bebop and progressive jazz, Latin "cha cha" and Afro-Cuban mambo music, German lieder, Jewish liturgy, West Indian calypso, and African drumming -- a creative masterwork left unperformed at his death.
Originally, Langston Hughes created Ask Your Mama in the aftermath of his participation as an official for the five-day Newport Jazz Festival of July 1960, where he shared the stage with such luminaries as Louis Armstrong, Dizzy Gillespie, Horace Silver, Dakota Staton, Oscar Peterson, Lambert, Hendricks, & Ross, Otis Spann, Ray Charles, and Muddy Waters. The musical scoring of the poem was designed to serve not as mere background for the words but to forge a conversation and a commentary with the music. Though Hughes originally intended to collaborate with Charles Mingus, and then Randy Weston, on the full performance of his masterwork, it remained only in the planning stages when Langston Hughes died in 1967. Its recovery now in word, music, and image provides a galvanizing experience for audiences everywhere
The performance will be followed by a panel discussion with Dr. Ron McCurdy, Dr. Robin Kelley, and Dr. Shana Redmon.
---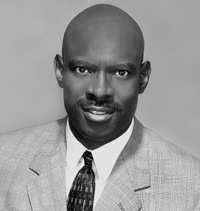 Dr. RON McCURDY is a professor of music in the Thornton School of Music at the University of Southern California (USC). Prior to his appointment at USC he served as Director of the Thelonious Monk Institute of Jazz at USC. He has served as Professor of Music and chair of the Afro-African American Studies Department and served as Director of Jazz Studies at the University of Minnesota. In 1997, Dr. McCurdy served as Visiting Professor at Maria-Sklodowska- Curie University in Lublin, Poland. In 2001 Dr. McCurdy received the Distinguished Alumni Award from the University of Kansas. Dr. McCurdy served seven years as Director of Jazz Studies at the University of Kansas. Under the direction of Dr. McCurdy, the University of Kansas Jazz Program gained national and international prominence. His instrumental and vocal ensembles performed at international and national music conferences and festivals throughout the world.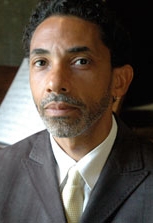 DR. ROBIN KELLEY is a professor and Gary B. Nash Endowed Chair in U.S. History at UCLA. His research has explored the history of social movements in the U.S., the African Diaspora, and Africa; black intellectuals; music; visual culture; contemporary urban studies; historiography and historical theory; poverty studies and ethnography; colonialism/imperialism; organized labor; constructions of race; Surrealism, Marxism, nationalism, among other things. He is currently collaborating with two other authors, Tera Hunter and Earl Lewis, on a general survey of African American history. In many ways, it is a challenge to what has become the standard 'multiculturalist' approach to American history. They are proposing is a re-writing of American history through the experiences and struggles of African Americans. They want their readers to understand both slaveholders and enslaved people, lynch victims and lynch mobs, women and men, working people and employers, rich and poor, and how all of these relationships are interconnected to American culture, the economy, politics, power, and tradition.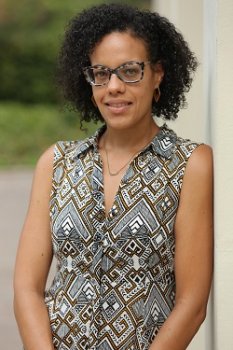 DR. SHANA L. REDMOND is an interdisciplinary scholar of music, race, and politics. Prior to receiving her combined Ph.D. in African American Studies and American Studies from Yale University, Redmond studied Music and African American Studies at Macalester College where she trained as a vocalist. Throughout her education and career, music has been at the center of her thinking—as subject, agent, and method—and activates her research and teaching interests in racial formation, political cultures, nationalism, labor, and decolonization. Her focus has been to understand the ways in which music is used as a strategy within the liberation politics and social movements of the African world.