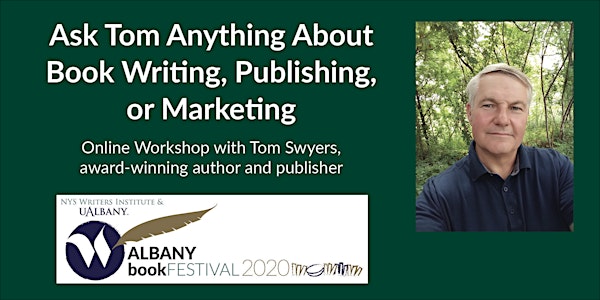 Ask Tom Anything About Book Writing, Publishing, or Marketing
Do you have questions about writing/publishing a book, or how to go about marketing your book? Join author Tom Swyers for a Q&A session!
About this event
*Workshop will be conducted on Zoom. Link to the Zoom meeting will be shared with registered participants before the workshop.
**Workshop participants will be contacted in advance to submit three questions ahead of the workshop to help shape the discussion. Additional questions can be shared via chat during the workshop as well.
Tom Swyers is an award-winning author and publisher of three Amazon bestselling novels set in New York State: Saving Babe Ruth, The Killdeer Connection, and Caged to Kill. Both traditionally and independently published, he's been responsible for every facet of creating books that readers enjoy. When he's not writing or practicing law, he's consulting other authors and publishers on creating and marketing their books.