"Ask the Professionals"- Legal Strategies to Manage your Business Resources
Description
What do successful businesses have in common? They all have effective ways to manage their people, their obligations and their money.
Access to Capital for Entrepreneurs, in conjunction with the business law attorneys of Smithers Thornton & Ume-Nwagbo, LLC (STU), invite you to attend;
"Ask the Professionals: Legal Strategies to Manage the Human, Contractual, and Monetary Resources of Your Business"
This half-day workshop explores three types of resources a business may have (human capital, contracts, and third party funds) and discusses how to legally protect, manage, and use those resources.
Participants will meet and interact with professionals working in each area, as well as business owners who are currently managing their people, obligations, and money with great results. This workshop combines the invaluable insight of legal counsel with ACE's tried and true support for entrepreneurs at each stage of business development.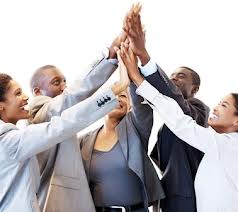 FEATURED WORKSHOPS
Human Capital - Paying the Cost to be the Boss
Understanding the legal implications of running your business with human capital, i.e. employees, independent contractors, or interns.
Contracts - The Devil is in the Details
Understanding how smart contract drafting, negotiation, and enforcement can maximize revenue, while limiting expenses and liability.
Third Party Funds - Putting Others' Money to Work for You
Understanding various strategies to fund your business, for start-up or growth, with third-party funds, including loan, equity, and revenue share options.
PROGRAM AGENDA
To View the Program Agenda, please click below:
"Ask the Professionals" - Program
For additional Iinformation and inquiries, please contact Program Assistant, Isaiah Brown (brown@aceloans.org).
SEE YOU THERE!