Description
Ask the Lawyer @ Launch Bio with Procopio
LaunchBio has teamed with the Procopio law firm to provide community members complimentary access to Life Sciences industry leading lawyers.
Schedule your time to meet with the Procopio attorneys by completing this registration. Time slots are available monthly, and in April will be available during the LaunchBio event.
Click REGISTER to view available times during the April 25th LaunchBio monthly event*.
*Appointment Required: must complete registration form to reserve an available time.
Address:
BioLabs Towne Centre
9620 Towne Centre Drive, Ste 100
San Diego, CA 92121
About the Lawyers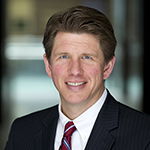 Paul Johnson
Partner
Corporate & Securities Law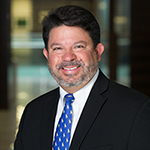 Bob Ramos
Partner
Intellectual Property Law
Procopio Life Sciences team partners, Bob Ramos and Paul Johnson regularly provide legal support to clients in the Life Sciences sector, advising both early stage, emerging growth companies as well as industry leaders.
Paul's practice focuses primarily on general corporate law, including corporate structuring and finance, including venture capital, equity transactions, M&A and joint ventures. While Bob's focus is on intellectual property and licensing matters.
*Legal Disclaimer
No Attorney-Client Relationship
Communication of information by, in, to or through this program and your receipt or use of it (1) is not provided in the course of and does not create or constitute an attorney-client relationship, (2) is not intended as a solicitation, and (3) is not intended to convey or constitute legal advice. The hiring of an attorney is an important decision that should not be based solely upon a brief informational session.