Description
Businesses have a crucial need for cybersecurity professionals. In fact, a recent report conducted by ISACA, an international association focused on IT governance, establishes that 58% of the participants have unfilled positions. Another report by Cybersecurity Ventures, a prominent research institution, estimates that over 3 million cybersecurity jobs will be opened by 2021.
The challenges that most organizations face are candidates that lack soft skills and a good foundation of Information Technology. These barriers inhibit their ability to align technical principles to business objectives. In essence, there are two principles related to this dynamic: 1) Tech savvy are self-taught, so they do not have the skills to address the major issues of businesses in the information age. 2) Most schools' curriculums follow a traditional approach where education is based on highly structured teaching-oriented environment full of theories and hypothesis. As a cybersecurity specialist, you could be on the front lines of cyber warfare and defense, protecting vital computer systems against inside and outside threats.
Unquestionably you would want to learn about what it takes to be part of this ever growing and highly rewarding field. Please join Campus President Michael Fontaine at ECPI University Lake Mary as he engages in a lively discussion with successful Cybersecurity experts from various industries.
Cybersecurity expert panelists highlights the following professionals: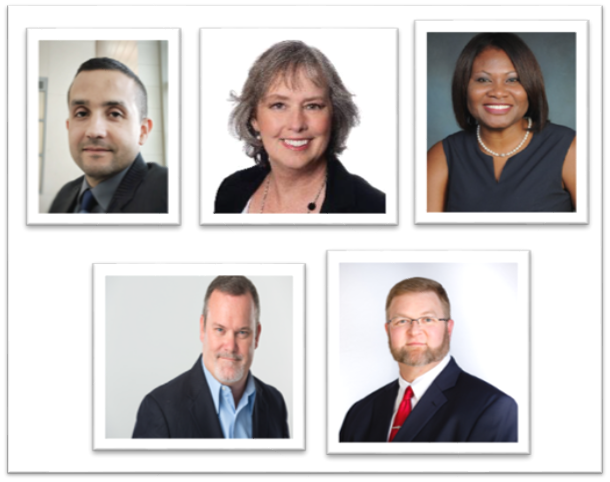 Alexis Brignoni has been serving the area of Orlando, Florida for the last 11 years as a Special Agent of a federal law enforcement agency. A native of San Juan, Puerto Rico, he has a Bachelor's in Computer Science and an MBA in Management of Information Systems. Before working as a digital forensics examiner, he was a case agent tasked with investigating online crimes against children, network intrusions and online fraud among others. Currently holding multiple digital forensics certifications, Alexis Brignoni has been focused on mobile app digital forensics as an area of interest due to the ever-evolving challenge of parsing a never-ending stream of new applications for relevant data. He can be reached online via Twitter @AlexisBrignoni and on his blog at abrignoni.blogspot.com.
Debi Carr is the CEO of D. K. Carr and Associates, LLC a Security and HIPAA Consulting Firm. She has over 23 plus years of healthcare practice management experience and over 30 years of experience in technology and security. She assists private practices in training and maintaining HIPAA Compliance including performing required annual risk analysis and team security awareness training. She also leads a team of security professionals that respond to cyber-attacks. She recently served on the ADA Standards Committee and coauthored Technical Report 1096 "Electronic Protected Health Information HIPAA Security Risk Analysis". Debi holds several certifications including HealthCare Information Security and Privacy Practitioner, Certified Associate Healthcare Information and Management Systems provider, Certified Cyber Security Architect, HIPAA Certified Professional, Certified Ethical Associate-IT. She is a member of AADOM, ADMC, HIMSS, ISC2, ISC2CFL, ISACA, SCN.
Regine Bonneau is a leading expert and practitioner in governance, risk management, compliance, and cybersecurity. Ms. Bonneau believes in order to create an effective governance, compliance and security culture there needs to be an understanding of each aspects of the phenomena in enterprise risk management and governance with insight and commitment at every level of an organization. Her career spans 20 years with a focus on people, process, and technology in the healthcare, financial, legal, government and energy sectors from small to large enterprises. MS. Bonneau is a Certified Third-Party Risk Professional (CTPRP). Ms. Bonneau is a Contributing Author in the book "The Language of Cybersecurity" on Privacy (May 2018), awarded Orlando Business Journal 2018 40 under 40 and Orlando Neon Swans Award for STEM.
James R. McQuiggan, CISSP is a cybersecurity expert in the Central Florida area. He works for Siemens Gamesa Renewable Energy as the Product & Solutions Security Officer for the Service Americas division. His responsibilities involve developing the strategy and policies for securing the SCADA products deployed to America's customers. With over 18 years at Siemens, James has consulted and supported various corporate divisions on cybersecurity standards, information security awareness and securing their networks.
James is a member of (ISC) 2, the International Institute Systems Security Certification Consortium, which oversees the CISSP, the gold standard for Information Security professionals around the world. James is a volunteer of the Safe and Secure Online Program for the Center for Cyber Education & Safety. Since 2011, he has volunteered and taught their Safe & Secure Online education and awareness program. Over 7,000 students, parents, teachers and the "life experienced" (seniors) in the greater Orlando region have learned about cyber safety, cyber ethics, cybersecurity, and digital citizenship. He is a member of the North American Advisory Council (NAAC) and within the Central Florida community he has been President of the Central Florida ISSA chapter and is now the President of the Central Florida (ISC) 2 chapter.
Walter Speelman is a Senior Security Specialist. Moving to Silicon Valley shortly after personal computers were first invented, Walter had the opportunity to be in some of the first group of students to leverage using personal computers in a classroom setting. From programming all day on his first computer, a Commodore Vic 20, to establishing the very first "computer club" in his school, his passion for technology started the moment his fingers touched the keyboard, and that passion has never diminished. Throughout his schooling, his electives and free time were always spent working on computers; it was no surprise to anyone that after college he would end up in an Information Technology role. Over 28 years later, Walter is still passionate and driven to explore new and emerging technologies.

Walter has been progressively more and more involved in the security ecosphere he loves by sharing that drive and passion with others. He has been a constant advocate for cyber security, both through the companies he has worked for, as well as through a variety positions, such as being an ambassador for the 2018 (ISC)2 Security Congress conference, as a chapter officer for the (ISC)² Central Florida chapter, and through various volunteer opportunities and support of other non-profit security organizations focused on educating new generations of students about cyber security.
Note: A delicious lunch will be provided to all attendees. Please let us know if you have any special needs in this regard.