Ask the Experts: Advice and Business Tips From Veterans & Military Spouses

Thursday, November 8, 2018 from 12:00 PM to 1:00 PM (EST)
Event Details
VetNet Participants, 
Happy National Veterans Small Business Week (NVSBW)! This year, NVSBW is November 5-9, 2018, and IVMF is encouraging veteran business owners to share their small business success stories to demonstrate appreciation for veteran entrepreneurs and small business owners alike.
We have gathered a panel of successful IVMF program veterans and small business entrepreneurs to share their successful business tips, resources, insightful experience and best practices about their military experience as it relates to entrepreneurship.
This is your chance to ask the experts and find out what worked for them - they've been in your shoes!
We invite you to hangout live with our guest speakers during our VetNet webinar as we celebrate National Veterans Small Business Week. There will be a live Q&A Session during the session. You are also welcome to send your questions in advance to 

ivmfalumni@syr.edu.
Thursday, November 8 at noon EDT
Please RSVP at top of the page
Our IVMF Program Graduates Panel of Experts
Nicole Heffel is a San Diego based attorney at Heffel Law Firm. She provides her clients with a comprehensive approach to their estate planning needs. She has garnered a reputation as a staunch advocate for veterans. As a former Navy veteran, Nicole lives the core values of Honor, Courage and Commitment. She produces exemplary work backed by her passion for what she does and her dedication to her client's goals. She is the president and founder of The Women Veterans Engaging the Nation and she is the Chair of the board at the American History Theater.
Bennett is a former Reconnaissance Marine and US Army Infantryman. Bennett is the co-founder of Cigars & Sea Stories and 5Paragraph and is the managing editor of Change Your POV Podcast Network. 
He holds a BA in Security Management and is a graduate of 2014 Entrepreneurship Bootcamp for Veterans with disabilities (EBV) at Syracuse University. 
He also works as a contributor and adviser to publications, companies and organizations. Bennett is a Certified Peer Support Specialist and has dedicated his life to helping veterans navigate the system and aid them in adding value to their communities.
Bobbie Hurley-Guinn is co-founder of Arpco Valves & Controls, LLC, a company that provides essential safety equipment for the oil and gas industry. She is an Entrepreneur/Author/Speaker using her talents as a strategist, Ms. Hurley-Guinn leads her team in formulating and implementing the goals and vision necessary for a fast growing company. She believes work/life balance is of the utmost importance and strives to create a company culture that embraces this belief. As a woman who has struggled to make her way in a traditionally male dominated field, it is important to Bobbie to mentor young women as they find their purpose in life-both personally and professionally.
 
Kathleen Ford is co-owner and CEO at scDataCom, a veteran owned/woman owned security integration business specializing in CCTV, Access, and telecommunications systems for Savannah area and commercial and federal customers across the U.S. Served in United States Army as Nurse Corps for 26 years. Proven leader in the military healthcare arena; skills include human resource management, establishment/tracking of quality metrics, code and regulatory compliance, leader development, and enterprise strategic development and implementation.
---
If you have questions for our guest speakers, we recommend sending your questions in advance by emailing them to ivmfalumni@syr.edu. (Note: You will be able to ask questions during live session just make sure you log into your YouTube account so that you can type in your questions live. Please note that your Google account works across all Google platforms including Gmail, Google + and YouTube.)
We would like all viewers to know that the live broadcasts will not be closed captioned.  Recorded sessions will be edited as soon as possible once archived and will be made fully accessible for future viewing.  We apologize for any inconvenience this may cause to those who are unable to participate in the live broadcasts.
When & Where

Online Live Webinar
https://www.youtube.com/watch?v=enuADBtKK30



Thursday, November 8, 2018 from 12:00 PM to 1:00 PM (EST)
Add to my calendar
Organizer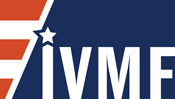 Institute for Veterans and Military Families