Ask the Expert NETWORK - MAY Edition with Brenda Baker- The HUSTLE! The FAI...
Description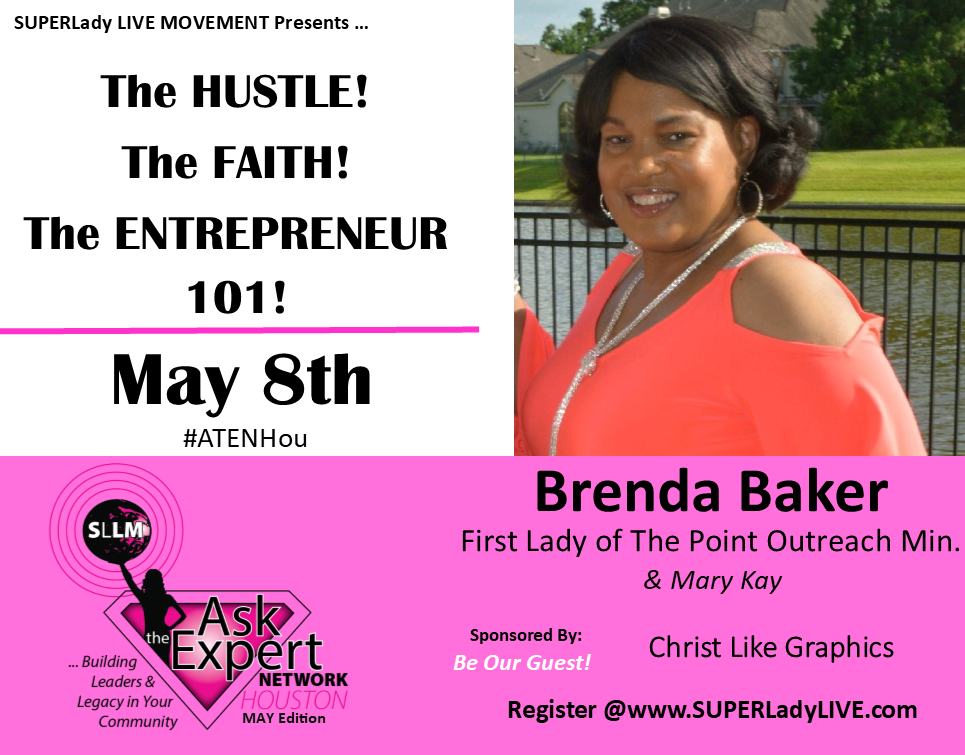 Come out and enjoy Networking on purpose with Men & Women in a Variety of Professional Industries.
Then join our LIVE Taping conversation on "The HUSTLE! The FAITH! The ENTREPRENEUR 101!
" with Brenda Baker, First Lady of The Point Outreach Ministries and Mary Kay Team Leader,
hosted by Loretta Williams Gurnell, CEO & Managing Partner of
SUPERLady LIVE MOVEMENT
.
Great conversation for the working man, woman, colleague, friend, mentor and mentee! WHY?

#TOGETHERWeAreSTRONG
American entrepreneurship is flourishing, if you know where to look. The World Economic Forum (WEF), is no. In its latest update to its long-running annual ranking of global economic competitiveness, published on September 27th, America rose from third place to second, ranking below only Switzerland.
NETWORK with men and women.
Get the 411.

Ask Questions.

Learn How to Team Up.

Position your Business.

Engage in Authentic Dialogue.

Be the Change.

Challenge with Integrity.

Build Momentum.

Create a Buzz.

Complete to COMPLETE.

Be Seen and Heard.

Strategies for Longevity.

Deliverables!
Remember this ... "A year from now you will wish you had started today." - Karen Lamb
Great for colleagues, team members, mentors and mentees. WHY? #TOGETHERWeAreSTRONG
#ATENHOU Pre-register Now.