Description
Striving for growth of your startup, business, or organization, but having problems on:
putting together Cash Flow Statements, Net Worth Calculations, and Balance Sheets on the personal and corporate side?

making decisions because of not knowing what happens when wealth changes structure (acquisition of the company, going public, etc.)?

understanding the diversification of assets and coordination of benefits?
Join us on Oct.4th the "Ask the Expert" cocktail hour to chat with Marc Marotta, Financial Advisor at Merrill Lynch Wealth Management, to learn about financial literacy, which covers from basic savings principles and the concept of compounding returns, what are stocks/bonds/mutual funds/ETF's, ensuring proper tax saving strategies, and discuss all aspects pertaining to asset & liability management.
The discussion centers around developing financial goals, and formulating a plan to help achieve those goals.
Marc and team specializes in holistic financial planning for entrepreneurs and executives. When it comes to working specifically with entrepreneurs, they have experience in coordinating concentrated corporate stock positions, ISO's, NQSO's, RSU's and various deferred compensation arrangements into the broader framework of the individual financial plans. Putting together cash flow statements, net worth calculation, balance sheet management, coordination of benefits, and diversification of assets would be the five biggest areas of expertise.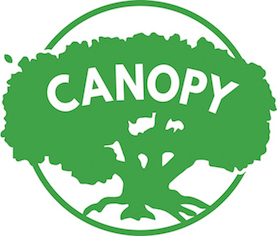 Transportation:
Canopy City is accessible via Red Line Porter Square (on Bus 83 Route), Red Line Davis Square (on Bus 87 Route), Bus 83, Bus 87, Bus 85, Bus 86, and Hubway Bike.
Parking:
Street Parking
Or AMES Parking Deck, 30 Dane St., Somerville, MA 02143
Or parking lot in front of Rite Aid, the spots along the fence facing the street, 530 Somerville Ave, Somerville, MA 02143