Location
CIC Boston (Lighthouse East room)
50 Milk St (20th Floor)
Boston, MA 02109
Description
We're very pleased to have startup veteran David Chang joining us to answer your questions about funding and building successful startups.
David has 15 years of experience as an entrepreneur and angel investor. He's been a cofounder or operator at both B2C and enterprise companies, six of which were acquired or IPO'd. He previously led the PayPal Boston office and co-founded the Start Tank innovation space and the Where Angel Fund.
As an angel investor, David has invested in 40 startups. Today he serves as: an Entrepreneur-in-Residence at Harvard Business School, the Director of Babson's Summer Venture Program, a board member at MITX, a Flybridge Capital Partners advisor, and a mentor at Techstars & MassChallenge.
For this event, we'll choose several attendees in advance to join David on stage, one at a time, for a short discussion.
Unlike a traditional Q&A, you'll have time alotted to truly have a conversation with David, in front of an audience that can also learn from it. It's a great opportunity to get some high-quality advice, connect with a leader in Boston's startup community, and get noticed by others who may be able to help / peers working on a similar issue.
RSVP now to attend, and select if you have something you'd like to ask David about. We'll be giving preference to questions that have room for discussion (more than a yes/no) and connect to something you're doing, planning, or deciding on (vs hypotheticals or only curiosity).
Agenda for the Evening:
5:55pm - Show up, check-in.
6:00pm - Meet other startup people!
6:20pm - AMA begins.
7:40ish - Open audience Q&A.
8:00ish - Networking, meet more people.
9:00pm - Doors close; thanks for coming!
This is a Boston Startup Week preview event.
September 10th - 14th, we'll have our second annual Boston Startup Week, a free, five-day series of 50+ events celebrating, educating, and connecting Boston's startup community. Follow us on Twitter or LinkedIn for updates on more preview events and opportunities to get involved.
Hosted by CIC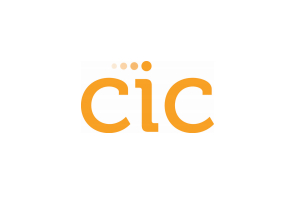 One of Boston's largest innovation communities, CIC provides office and coworking space, and supports a variety of important programs in Boston's startup scene including Venture Cafe, District Hall, and MassRobotics.