Event Information
Refund Policy
Refunds up to 7 days before event
Description
Want to ask one of the world's leading Podcast Entrepreneurs a question?
During this LIVE online Ask Me Anything event you will have the opportunity to ask Colin Gray, Founder at The Podcast Host your startup/podcasting questions, or you can simply observe the community's questions and answers.
Colin Gray is a podcaster, speaker and founder, and is a PhD in digital education. He and his team at The Podcast Host run a network of podcasts on everything from mountain biking to space exploration, and they teach how it's done to over 9,000 Podcasters via their content at ThePodcastHost.com and the Academy within.
For those that want to make Podcasting easy and grow their show fast, they have the tool for the job in Alitu.com, their Podcast Maker app.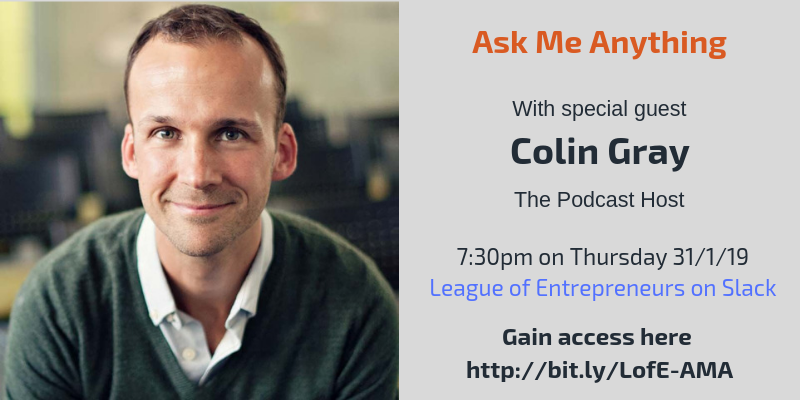 Participants will need to have an active League of Entrepreneurs membership which costs £12/year in order to ask questions. Once registered, questions can be submitted in advance or during the event.
-------------------------------------------
This is an digital online #AMA event happening on Slack so you can take part wherever you are in the world via your phone or computer.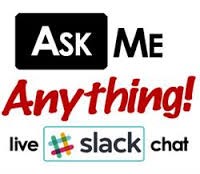 How AMA's work
- All AMA's are done by Text based conversations on Slack (very similar to Reddit)
- Guests will receive questions before and during the live AMA
- The guest can choose to answer which questions he/she wants to
Moderation
Moderators can use their discretion to remove posts they think need to be innapropriate (advertising, or otherwise posts that we feel may deteriorate the
Some awesomeness
Here's a taster from our last one with Kevin Hartz, CoFounder of Eventbrite and Partner at Founders Fund:
"Hi Kevin. what tips would you suggest for a founder with no sales experience to landing the first 5 saas clients?

Kevin Hartz - great question. Given this is your business and you are obsessing over the product, you are in the best position to sell it.

I always have considered myself a terrible salesperson so i have always had to build a great product for the market.

Founders that obsess over their business will have a 6 sense to know what their first customers will really want.

You also aren't really selling but learning what they really need and buiding it in conjunction with them so it is really partnering with your first handful of customers

I still very fondly remember the bonds with my first eventbrite customers to this date..."
-------------------------------------------


NOT A MEMBER YET?
Buy a £12 ticket for this event and receive:
• Free access to all future Ask Me Anything Events.
• Access to tested and tried resources to speed up your growth.

• Access to the community of 100+ Entrepreneurs and Investors.
• Learn how to implement the most effective startup practices from Silicon Valley and around the world
Just buy a ticket to this event and get free access for 12 months - Simples!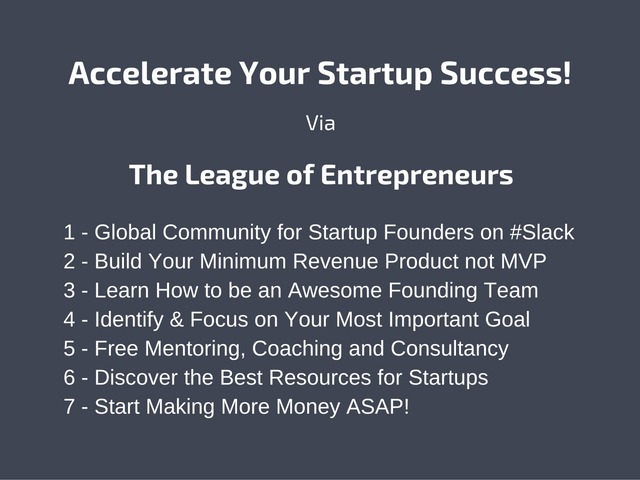 Find out more here
https://thestartuprace.com/the-league-of-entrepreneurs/
-------------------------------------------

About the Organisers of The League of Entrepreneurs on Slack
Michael is a CoFounder at The Startup Race and a former Venture Capitalist. He was formerly with the Edinburgh-Stanford Link and co-founded the Edinburgh Entrepreneurship Club (E-Club).
(https://ca.linkedin.com/in/michaelrclouser)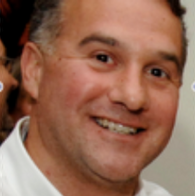 James is the CoFounder and CEO at The Startup Race which sponsors The league of Entrepreneurs
https://uk.linkedin.com/in/jamesshoemark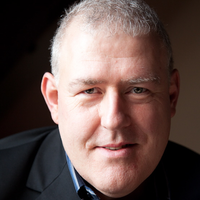 He also facilitates the High Fliers peer-mentoring mastermind group for Edinburgh Entrepreneurs http://bit.ly/High-Flyers
Date and Time
Refund Policy
Refunds up to 7 days before event