Description
We invite the members of the community including consumers, coffee professionals and enthusiasts to join us at Buckman Coffee Factory on Tuesday, November 27th for an important opportunity to learn and discuss the fundamentals of the coffee market, why it is in crisis and what we as consumers and coffee professionals should know to make informed buying decisions. The evening will include a presentation by Chad Trewick, Founder of Reciprocafé, LLC (bio below), and large group discussion using the World Café model.
Location: Buckman Coffee Factory (1105 SE Main St. Portland, OR). The venue entrance is on Main St. and is wheelchair accessible. Thank you to BCF for providing the venue for this event! If you need any additional accomodations, please let us know.
Time: Doors Open at 6pm, Program starts at 6:30pm, ends 8:30pm
Tickets $10 in advance & at the door. Ticket fees will go directly to the presenter's fee and travel expenses. The event is also being funded by Praxis Beverages, LLC dba Junior's Roasted Coffee and Mike & Caryn Nelson. No profit will be made from ticket fees. Scholarship opportunities are available.
For more information, please email: caryn@juniorsroastedcoffee.com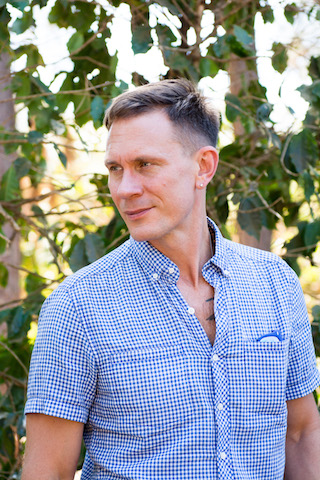 Chad Trewick, Reciprocafé LLC
Trewick formed Reciprocafé, LLC a consultancy prioritizing shared value and measured and meaningful coffee value chain support. His priority now is to broaden industry understanding of supply end challenges after more than two decades working primarily on the roaster side in the Specialty Coffee industry as a director of coffee. Trewick also spent time gaining a deeper understanding of the financial side of the coffee market.
Chad has long been a champion of responsible sourcing. He has built bridges between wide ranging stakeholders, from coffee farm to cupping room to boardroom. His focus is to maintain access to green coffee as a raw material while strengthening the entire value chain encouraging scalable mutually beneficial relationships. Under his leadership, Caribou Coffee achieved 100% Rainforest Alliance certification in 2011 working along side producers to elevate their farm operations and understand challenges.
Through 2018 Chad is the Specialty Coffee Association's board of directors vice chair of the Sustainability Advisory Council that works toward embedding industry-sustaining considerations and behaviors throughout the value chain. Beyond SCA, he supports industry efforts toward knowledge about and understanding of our product's value chain with emphasis on understanding challenges in countries where coffee is grown.