Ask a Novelist - June 17-21, 2013

Daily Event: 1:00 PM to 2:00 PM (EDT)
Event Details
Do you have a question about how to write that story burning inside you? 
You've heard the cliche. Everyone has a story to tell. As someone who has published five novels and twice as many short stories and novellas, I can tell you that's bullshit. 
Each of us has multiple stories to tell. 
Yup, that includes you, too.  
Some of your stories come from your imagination. Other have been inspired by your life experiences. You may have an idea that blends the two
And you suspect that the best way to get these stories out of your head and into the world is to write them down. 
But you've got questions. Questions about craft, questions about genre, questions about publishing. Just one question after the other. And they keep you from moving forward with your writing. 
Here's your chance to ask someone who has answers.
I've published five novels and twice as many short stories and novellas. The major houses -- Penguin, Random House, HarperCollins, St. Martin's Press, Simon & Schuster -- have all pubilshed me. And I've published across genre, too. Young adult, "chick lit," crime fiction and even erotica. 
This is not to say that I know everything about writing and publishing. 
But I know a little somethin', and I want to share it with you.
That's why from the week of June 17th through June 21st, I'm holding "office hours." You get to ask me anything and everything about writing and publishing, and I'll give you a no holds-barred answer. Or at least tell you where you could get an answer if your question stumps me. 
So how do I ask you my writing question? 

It's simple. This is how we're going to do this, step by step: 
1.  Select the date(s) and time(s) that works for you and mark your calendar. I'm offering five sessions, each an hour long. Attend as many as you'd like, but you do have to register for each one. 
2.  Register for the office hour(s) you want to attend at least 48 hours in advance. Don't worry if life happens and you miss the call. I'll be sending replays to all the registrants for a particular day's call, and I'll let you know which questions were answered. When you register you wll be asked for your first name, last name, city and email address. Why I need this information will become evident in the next step. 
3.  When you register, you will have an opportunity to pose your question.  There'll be space on the form to submit it. To give every one on the call a fair shot at having his/her question answered, I'll only be entertaining one question per registrant per call so write your questions - no more than five -- in order of importance to you.  Make that burning question number one.
4.  A big tip about about posing questions to increase the likelihood that I'll answer them. On these calls, I can't answer super-involved and project-specific questions. Think about how to frame your question in a way that many people can learn from the answer.  
For example, I won't answer, "In my novel, the main character is this really tortured writer, and blah, blah, blah, blah and I'm wondering if I should kill her off in chapter 10 when blah, blah, blah or wait until chapter 11 where blah, blah, blah?"  Do you want to be on a call listening to a bunch of questions like that? Me neither. 
I will answer, "When I started this novel, Character X was the protagonist. But now halfway through, I feel that Character Y is taking over the story. How do I figure out if I should just make Character Y the main character and start all over again?" Whether or not it's something that applies to you now, this question might be of use to you down the road. And even if it's not, I can answer it quickly and we can move onto the next question which might be one -- whether it's your question or not - of immediate value to you.  
My priority will be to answer popular questions first so I can help as many people as possible given the limited time.
Then if time allows, I'll open the call and take live questions. This is why you have to give me your name and city. Or if not your real name, at the very least one that you respond to.  If I have three Marias on the line, I want to be able to say, "Maria from Cambria Heights, what's your question?" If you're name is Maria, but you registered as MiMi, then I hope it's because Mimi is a name that makes you go, "What?" when you you hear it! 
4. About 24-48 hours before the office hour, you'll get the details for the call. (Keep in mind that long distance charges may apply.)   
5. What does this cost? Nothing, nada, zip. Except for those long distance charges and your time on the line, this is free. If I were where you are now - filled with dreams of getting my story out into the world but full of questions of how to go about it - I'd jump all over this investment of time. Fi doesn't turn her nose up at free if what's offered is in alignment with her dreams. Neither should you.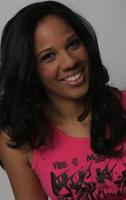 Free? What's the catch, Sofia? Whatchu selling? 

You're a lot like me for asking that so I ain't mad at you!  Here's the deal. The only thing you're doing when registering for these calls is signing up for my mailing list. At this time, I'm only sending out newsletters once per month. I mean, I'm in the publishing business not in the newsletter sending business. I've got a young adult novel under contract to finish this summer.
Maybe if I have something going on (like a new book or speaking engagement), you'll hear from me - at most - once per week. But that's it. And you can unsubscribe from the list at any time. I know how it is. 
That said, I'm not trying to sell you a thing. I'm doing this to be of service. Lots of folks want my advice but not everyone can afford to hire me as a writing coach nor do I have tons of time. But I know what it's like to be in that place of needing guidance and support but not having the scratch to pay for it and just having that one single question that could, like, blow it all open for me, and if I just had an answer from someone who knows WTF she's talking about, I'd be so good, I can take it from there...
Sooooo.... I figured I could experiment with this way of helping aspiring writers. If there's a demand, i just might continue to do it. We'll see. 
Any more questions about my "Ask a Novelist" office hours? You can submit them here. Only questions about this event will be answered. 
Let's do this!  
Organizer
After graduating from Columbia University with a BA in history-sociology and an MPA from its School of International and Public Affairs, Sofia Quintero began her first career as a policy analyst and advocate.  She worked for various nonprofit organizations and government agencies including the Vera Institute of Justice, Hispanic AIDS Forum, and the New York City Independent Budget Office. After years of working on diverse policy issues, however, Sofia heeded her muse to pursue an entertainment career.
Determined to write edgy yet intelligent novels for women who love hip hop even when hip-hop fails to love them in return, Sofía wrote her debut novel EXPLICIT CONTENT under the pen name Black Artemis. Booklist said of her debut, "Fans of Sister Souljah's The Coldest Winter Ever will find this debut novel just as tantalizing. . ."
Since then Sofia has authored four more novels and almost twice as many short stories and novellas including her award-winning young adult debut EFRAIN'S SECRET (Knopf 2010.) She recently earned an MFA in writing and producing TV at the TV Writers Studio of Long Island University and contributed the children's anthology WHAT YOU WISH FOR, the proceeds of which go to build libraries for Darfuri children in Chad. 
Her journalistic writings have been published in Urban Latino, New York Post, Ms., Cosmopolitan for Latinas and El Diario/La Prensa.  As an educator, she is a writing mentor at Urban Word NYC, a teaching artist at the National Book Foundation's reading program BookUpNYC and the co-publisher of the hip-hop feminist curriculum Conscious Women Rock the Page. Sofia was nominated for the Women's Media Center Social Media Award in 2010 and is completing her next young adult novel SHOW AND PROVE.