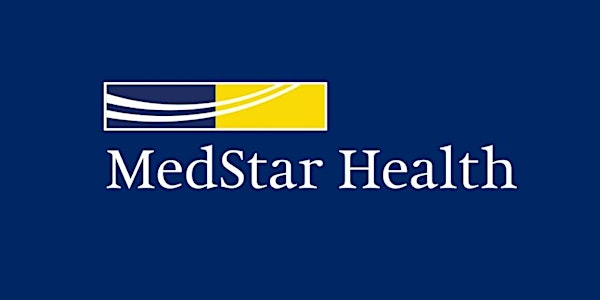 Ask a Healthcare Professional: Fighting Covid through Community Engagement
Join us for our virtual Townhall where Dr. Panagis Galiatsatos will focus on Fighting Covid through Community Engagement
About this event
Covid & Health Disparities Part II: Fighting COVID through Community Engagement
Speaker: Dr. Panagis Galiatsatos
Date: 9/7 12 pm – 1pm ET
The DC Region MedStar Health hospitals are happy to present Part II of Covid & Health Disparities: Fighting COVID through Community Engagement. This townhall will continue the discussion on the impact of COVID-19 on communities of color by focusing on specific ways to engage the community in addressing the mistrust and misinformation about COVID-19. This townhall will be led by Panagis Galiatsatos, MD, MHS, Assistant Professor at the Johns Hopkins School of Medicine, who will share available resources and discuss successful strategies that have been employed to increase confidence in the vaccine and the importance of boosters among communities of color.
Panagis Galiatsatos, MD, MHS is an Assistant Professor at the Johns Hopkins School of Medicine and a physician in the Division of Pulmonary and Critical Care Medicine. He is co-chair of the Johns Hopkins Health Equity Steering Committee and is the co-director and co-founder of Medicine for the Greater Good. During the pandemic, he assisted in vaccine equity throughout the City of Baltimore, cared for patients in the COVID-19 Intensive Care Units, and assisted in establishing post-COVID-19 care. Further, his community outreach resulted in an international curriculum for youth on COVID-19 and hundreds of townhalls to assist in the global community's understanding of the pandemic and how to play a role in ending the crisis. He has authored books and over 80 research articles on community engagement and its impact on health and health equity.
The DC Region MedStar Health hospitals (MedStar Georgetown University Hospital, Washington Hospital Center, and MedStar Rehabilitation Hospital) and the National Institutes of Health: Community Engagement Alliance (NIH CEAL) have teamed up for this virtual townhall, as part of our Ask a Healthcare Professional Initiative. We created the Health Disparity series to bring important health information directly to the community and provide a platform for them to engage directly with health care professionals through Q&A and discussion. Topics are chosen through feedback from community members who have engaged in discussion from these sessions.