ASIS NC Piedmont Chapter (82) October Lunch & Learn

Wednesday, October 7, 2015 from 11:30 AM to 1:00 PM (EDT)
Event Details
ASIS International: NC Piedmont Chapter (82)
  October Lunch & Learn
"Innovative Security Technologies"
Wednesday, October 7, 2015 
  11:30 a.m. - 1:00 p.m.
  Hosted by

  High Point University, Transportation and Security
 1911 Centennial Street, High Point, NC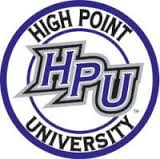 A tour of HPU's facilities will be conducted at 1:00 p.m. for those who wish to partake.
 PRESENTER: MARK SCHREIBER, CPP, CPD
 President / Principal Consultant, Safeguards Consulting, Inc.

Mr. Schreiber, Chair of ASIS Councils and the Western SC Chapter, participated as a judge for the ASIS Accolades program, and will bring back nuggets of research from the 2015 ASIS International Seminar in Anaheim, California.  The ASIS Accolades program seeks to award security manufacturers for product innovation and value to the industry.  Mark will cover the Accolades winners, define their unique characteristics, and identify their value within a modern security organization.  He will give a "behind the scenes" view of the program as a judge and share what is valued by the industry.  And, Mark will bring back his own personal findings outside of the Accolades program that are worth knowing about and keeping on the radar for your organization.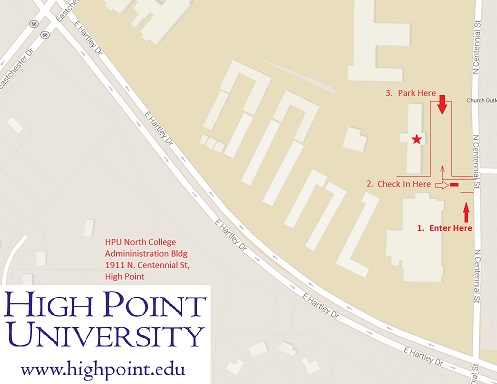 Presenter Biography:
Mark Schreiber is the President and Principal Consultant for Safeguards
Consulting, a national security design and consulting firm based in the
Upstate of South Carolina.  Mr. Schreiber's security career has spanned over
15 years in design and consulting roles within the engineering and
construction industry.  For the majority of this time, he has directly been
responsible for the complete design of large enterprise physical security
systems from conception to design completion and oversight. 
Mr. Schreiber has a Bachelor's degree in Electrical Engineering Technology
and also holds multiple training certifications for a variety of systems and
equipment from a variety of manufacturers.  He has extensive experience in
physical security system design and engineering, involving all aspects of
physical security systems.  Mr. Schreiber previously worked around the globe
as the Security and Telecommunications Engineering Subject Matter Expert for
Fluor Daniel, supporting Fortune 100 clients with the construction and
upgrades of their enterprise-plus facilities.  Mr. Schreiber has also earned
the Crime Prevention Through Environmental Design Professional Designation
(CPD), and has practiced CPTED in many commercial and industrial
environments.
Mr. Schreiber has earned the Certified Protection
Professional (CPPR) certification as certified by ASIS International.  In
addition to being the Chairperson for the ASIS Western SC Chapter, Mark is
also the Chairperson for the ASIS Critical Infrastructure Working Group, the
Chairperson for the ASIS Security Architecture and Engineering Council, and
an active member of the ASIS IT Security Council.  In addition to his
consulting work for business clients, Mark Schreiber is a speaker and
educator regarding physical security design and construction practices.
Mark would like to thank the local Chapter for this opportunity to share his
knowledge and experience with the group.

When & Where

High Point University, Administration Bldg
1911 N. Centennial Street
High Point, NC


Wednesday, October 7, 2015 from 11:30 AM to 1:00 PM (EDT)
Add to my calendar
Organizer
ASISNC82info@gmail.com
American Society for Industrial Security (ASIS) International's Piedmont North Carolina Chapter (#82) includes members from the following counties: Surry, Stokes, Rockingham, Cadwell, Yadkin, Forsyth, Guilford, Alamance, Davie, Davidson, and Randolph.  
Chapter Chair :  Anthony Troeger, LPI, CFCS, AARDWOLF INTERNATIONAL: Investigations * Protection * Consutling.
ASIS International is the preeminent organization for security professionals, with more than 38,000 members worldwide. Founded in 1955, ASIS is dedicated to increasing the effectiveness and productivity of security professionals by developing educational programs and materials that address broad security interests, such as the ASIS Annual Seminar and Exhibits, as well as specific security topics. ASIS also advocates the role and value of the security management profession to business, the media, government entities, and the public. By providing members and the security community with access to a full range of programs and services, and by publishing the industry's No. 1 magazine—Security Management—ASIS leads the way for advanced and improved security performance.
ASIS International's Vision: Be the recognized leader advancing security worldwide. Mission: Promote excellence and leadership in the security management profession.
ASIS NC Piedmont Chapter (82) October Lunch & Learn