ASIS NC Piedmont Chapter (82) May Lunch & Learn

Thursday, May 4, 2017 from 11:30 AM to 1:00 PM (EDT)
Event Details
ASIS International: NC Piedmont Chapter (82)
May Lunch & Learn
Thursday, May 4, 2017
  11:30 a.m. - 1:00 p.m.
The Loft
(enter via The W on Elm)
324 S. Elm St., Greensboro, NC 27401
Premises Liability Detection and Management
presented by
David Harrison, CPP 
VP of Risk Analysis for American Services, LLC
SUMMARY
You have now secured your dream job: Director of Facilities and Security Director all rolled into one.  "I am now in control,"  you think to yourself!  You look through your mail and see the nice looking letter with very expensive script and thick paper.  Your heart  sinks.  It's from one of the most aggressive and successful premises liability, injury law firms in the state.  Your name is in all capitals as the addressee.  You quickly remember the last injury of a visitor on the site.  "If we could have only done things a little differently and had caught that trip and fall hazard!"  Premises liability lawsuits are ever constant, some valid, some not.  This presentation will cover some of the basics of hazard detection by security forces and discuss some real world events as felt by a protective services provider.
BIOGRAPHY
David Harrison is the Vice President of Risk Analysis for American Security of Greenville, LLC.  David's primary focus is conducting threat assessments and security surveys to ensure clients are aware of security vulnerabilities and to provide enhancement strategies.  David is a Certified Protection Professional (CPP) and earned this designation from ASIS International in 2008.  David also earned the CHS-lll designation from the American Board for Certification in Homeland Security.  David earned his Crime Prevention through Environmental Design, Professional Designation (CPD) from the National Institute of Crime Prevention (NICP) in 2014.  David also holds certifications from the International Association of Healthcare Security and Safety (IAHSS).  David received his bachelor's degree from USC Upstate and earned an Associate of Arts in Criminal Justice from Spartanburg Methodist College.  David's military career spanned 23 years, including active duty with the U.S. Army's Second Infantry Division, being stationed at Camp Hovey, South Korea, the S.C. Air National Guard's 169 Fighter Wing, and the Connecticut Air National Guard's 103d Fighter Wing.  David has three tours of duty in Southwest Asia including Operation Southern Watch and Operation Enduring Freedom.  He retired from the S.C. Air National Guard in 2009 at the rank of Master Sergeant.  David spent six years with the State of Connecticut Military department as a Crash Rescue Firefighter/EMT-B at Bradley Air National Guard Base.  David was selected as the Crash Rescue Firefighter of the Year for the Connecticut Air National Guard in 1998.  David attained the rank of Lieutenant while with the State of Connecticut.  David was a nuclear security officer at V.C. Summer Nuclear station for five years.  He was a member of the station SWAT team and the marksmanship, weapons, and tactics demonstration team.  He competed in the National Championship of SWAT in 1991 and 1992.  In the aftermath of Hurricanes Hugo (Charleston) and Andrew (Metro Miami/Dade County). he deployed as a member of the SCE&G quick reaction security force to protect designated assets.  David is a member of the Veterans of Foreign Wars and the American Legion. David is the current Secretary for the Western Carolinas Chapter of ASIS International.  David leads the American Security High Risk Termination Team.  David has spoken to educational groups and business clients alike on subjects including workplace violence and active shooter response.  David is a member of the Association of Threat Assessment Professionals (ATAP).  David has performed numerous threat assessments and has been an expert witness on premises liability cases regarding negligent security.
Sponsored by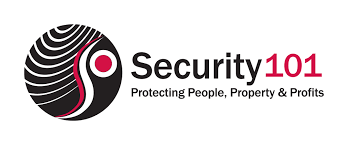 When & Where

The Loft (via The W on Elm)
324 South Elm Street
Greensboro, NC 27401


Thursday, May 4, 2017 from 11:30 AM to 1:00 PM (EDT)
Add to my calendar
Organizer
ASISNC82info@gmail.com
American Society for Industrial Security (ASIS) International's Piedmont North Carolina Chapter (#82) includes members from the following counties: Surry, Stokes, Rockingham, Cadwell, Yadkin, Forsyth, Guilford, Alamance, Davie, Davidson, and Randolph.  
Chapter Chair :  Anthony Troeger, LPI, CFCS, AARDWOLF INTERNATIONAL: Investigations * Protection * Consutling.
ASIS International is the preeminent organization for security professionals, with more than 38,000 members worldwide. Founded in 1955, ASIS is dedicated to increasing the effectiveness and productivity of security professionals by developing educational programs and materials that address broad security interests, such as the ASIS Annual Seminar and Exhibits, as well as specific security topics. ASIS also advocates the role and value of the security management profession to business, the media, government entities, and the public. By providing members and the security community with access to a full range of programs and services, and by publishing the industry's No. 1 magazine—Security Management—ASIS leads the way for advanced and improved security performance.
ASIS International's Vision: Be the recognized leader advancing security worldwide. Mission: Promote excellence and leadership in the security management profession.
ASIS NC Piedmont Chapter (82) May Lunch & Learn