ASIS NC Piedmont Chapter (82) August Lunch & Learn

Wednesday, August 17, 2016 from 11:30 AM to 1:00 PM (EDT)
Event Details
ASIS International: NC Piedmont Chapter (82)
  August Lunch & Learn
But We Don't Want to Change!!
Managing Organizational Change in the Workplace
Wednesday, August 17, 2016
  11:30 a.m. - 1:00 p.m.
Hosted by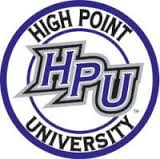 Security & Transportation
1911 N. Centennial St., High Point, NC 27262
Sponsored by 
TBD
 PRESENTER: JOEL KACZMAREK

In continuing with the theme that started with the presentation by Theresa Class/Dale Carnegie at the chapter meeting in June,  Joel Kaczmarek/Sandler Training will share the dynamics of organizational change, it's impact based on the personalities affected and potential actual steps you can take to facilitate change within your organization.
Managing change is common to all organizations whether public or private. Another commonality is that reacting and responding to change is not unlike the grieving process when we lose a friend, loved-one or spouse. There is a process that needs to be completed. Some people get through quickly.  Some, a little more slowly. And others, often not at all.  
But it all has to do with communication.
Presenter Biography
Joel Kaczmarek is a business growth consultant typically working with small to medium-sized businesses on issues of leadership, management development and business growth processes for sales and sales development. As an associate with Sandler Training, Joel has spent the last 13 years of his career helping companies grow their top line sales and their bottom line profits while aiding owners and employees in reaching their personal and professional goals.
When & Where

High Point University: Security & Transportation
1911 N. Centennial Street
High Point, NC 27262


Wednesday, August 17, 2016 from 11:30 AM to 1:00 PM (EDT)
Add to my calendar
Organizer
ASISNC82info@gmail.com
American Society for Industrial Security (ASIS) International's Piedmont North Carolina Chapter (#82) includes members from the following counties: Surry, Stokes, Rockingham, Cadwell, Yadkin, Forsyth, Guilford, Alamance, Davie, Davidson, and Randolph.  
Chapter Chair :  Anthony Troeger, LPI, CFCS, AARDWOLF INTERNATIONAL: Investigations * Protection * Consutling.
ASIS International is the preeminent organization for security professionals, with more than 38,000 members worldwide. Founded in 1955, ASIS is dedicated to increasing the effectiveness and productivity of security professionals by developing educational programs and materials that address broad security interests, such as the ASIS Annual Seminar and Exhibits, as well as specific security topics. ASIS also advocates the role and value of the security management profession to business, the media, government entities, and the public. By providing members and the security community with access to a full range of programs and services, and by publishing the industry's No. 1 magazine—Security Management—ASIS leads the way for advanced and improved security performance.
ASIS International's Vision: Be the recognized leader advancing security worldwide. Mission: Promote excellence and leadership in the security management profession.
ASIS NC Piedmont Chapter (82) August Lunch & Learn