Description
Asirvia National Launch MIAMI SEPT 29 - OCT 1
*Regular Ticket Price (General Admission): $297
>>>REGISTER NOW FOR SPECIAL PRICING (Click GREEN BOX TICKETS to learn more!)<<<
In February 2017, we began our journey to create a community where the promise of the Network Marketing Profession would finally come true. To build an opportunity that anyone of any means can join (and more importantly, if they are coachable and willing to work, they can succeed). To create a company that would train, support and guide everyone from a brand new entrepeneur to a seasoned Network Marketing Professional. A place where no one could be hurt financially.... only helped! A safe community in the network marketing space where people can put down roots, invite everyone they truly care about, and make a difference not only to those they know today, but to all who come after them. To inspire a movement that will outlive all of us and change the world. A place with friends, family and success - no matter how you define it - that you can call home!
This is what we have begun with Asirvia. If this is what you believe the Network Marketing Profession should be about

then you belong here

and we invite you to join us at our official National Launch, LET'S GO!
Loews Miami Beach Hotel
The reservations number is 800-235-6397
*Be sure to mention "Asirvia" when booking your room(s)
Single king
Double beds
City View-$175 plus tax- $199.50
Partial Ocean View-$205 plus tax -$233.79
Pay for first night upon registration
Pay Remaining upon check-in
Optional Resort Fee-$26 per night
Includes-stronger wifi, gym access.
Loews Miami Beach Hotel Website
EVENT SCHEDULE:
FRIDAY
4:00 - Registration opens
6:00 - 8:00 General Session
8:30 - 11:00 VIP Evening Party
SATURDAY
8:00 - Last Min Registration
8:30 - Doors open
9:00 - Let's GO Morning Session
12:00 - LUNCH
1:30 - Let's GO Afternoon Session
3:30 - 15 MIN BREAK
6:00 - Day's Closing
SUNDAY
7:30 - Non-denominational Service (optional)
8:30 – Let's GO Morning Session I (Non-complimentary breakfast available & optional)
10:00 - Let's GO Morning Session II
12:00 - LUNCH
1:00 - Let's GO Afternoon Session
3:00 - Event Closing
FEATURED GUEST SPEAKERS:
Our first ever national event and the official launch of Asirvia will be a very special time for all of us. Not only will our launch feature exciting announcements, enhancements, and training... it will also feature two very special guest speakers.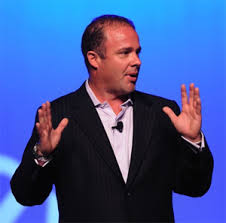 Todd Falcone, one of featured speakers, got his start in network marketing at the age of 22, just as he was graduating from college. Todd's entire business career has been involved in network marketing. With over 25 years in the profession now, Todd has a deep understanding of what it takes to succeed in network marketing. As an independent trainer for over ten years now, Todd has dedicated all of his time speaking and training on the subject of helping people creating network marketing success. Todd is one of the most in-demand speakers and trainers in the entire network marketing profession because he speaks from real-world, personal experience.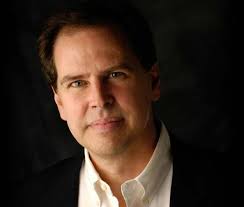 George Campbell, author of 'The Consistency Chain", is our other featured guest speaker. George has been inducted into the Speaker Hall of Fame, was featured on "60 Minutes" and appeared in a cover article in the LA Times. With a background in stand-up comedy and business humor on the corporate stage, George has amassed a resume of hundreds of delighted company and association clients he has spoken for. With fun, energy and a huge amount of compassion, George lays out the blueprint for focused, on-going, consistent action.
Asiriva's official launch features two powerful speakers and a jammed-pack event to propel our current growth and success upward and forward at even a faster rate. It's going to be a lot of fun and we can't wait to meet you at our National Launch... LET'S GO!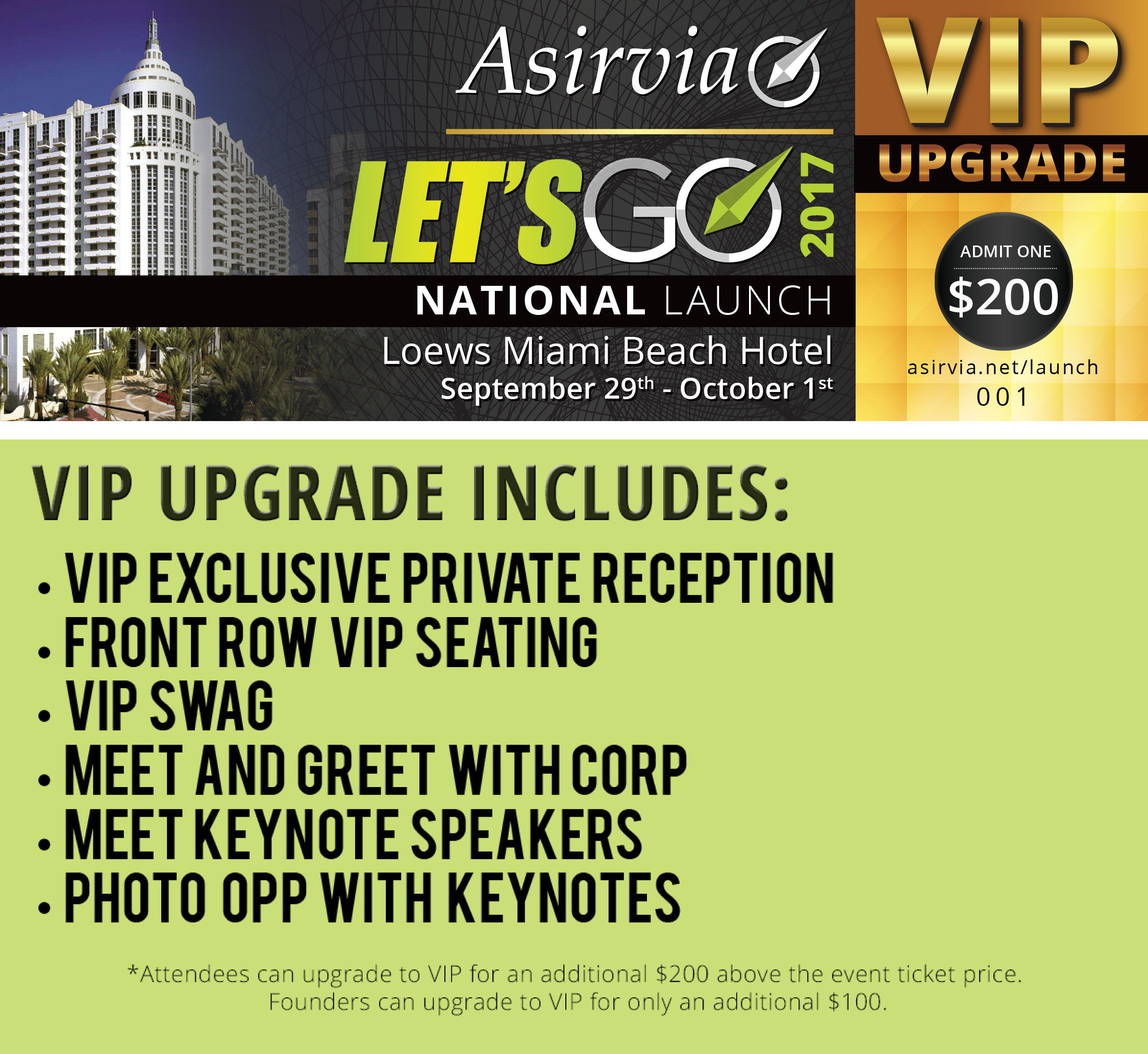 *EVENT & VIP UPGRADE TICKET REFUND POLICY: Due to the nature of this type of event and the commitment we make as soon as you purchase we are unable to issue any refunds for these tickets. However, these are transferable to someone else.