You are invited to ASID Florida South's annual Holiday Party, hosted by Boca Tech Automation and Sherwin Williams!
About this event
You are invited to attend ASID Florida South Chapter's Annual Holiday Party, hosted by Boca Tech Automation & Sherwin Williams! Bring a friend and wear your finest hat as we celebrate the Holidays together!
Please note that there will be Outdoor Seating, Live Music & Indoor Activities!
Please RSVP online and contact Jeffrey Gillis 954.926.7555 with questions.
We encourage guests to please bring treasure box items to support the Best Foot Forward Foundation (https://bestfoot.org/programs). Suggested items: Mini Play-Doh; small puzzles; chapstick; lip gloss; nail polish; holiday candy, mini hand cream, keychain, hair accessories, gift cards (Dunkin, Publix, Target).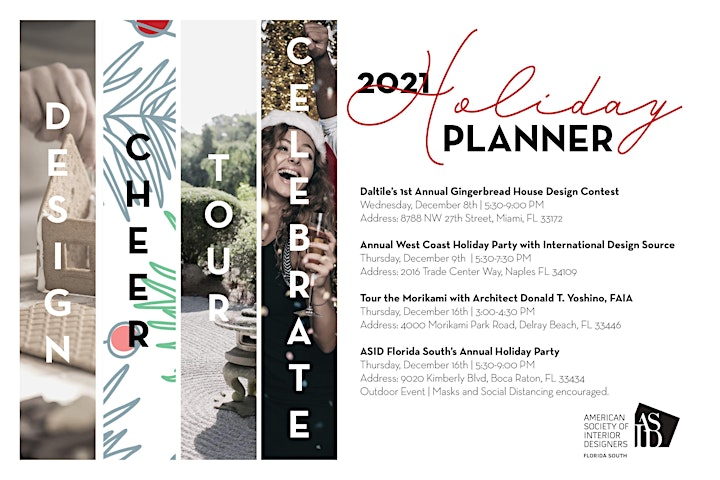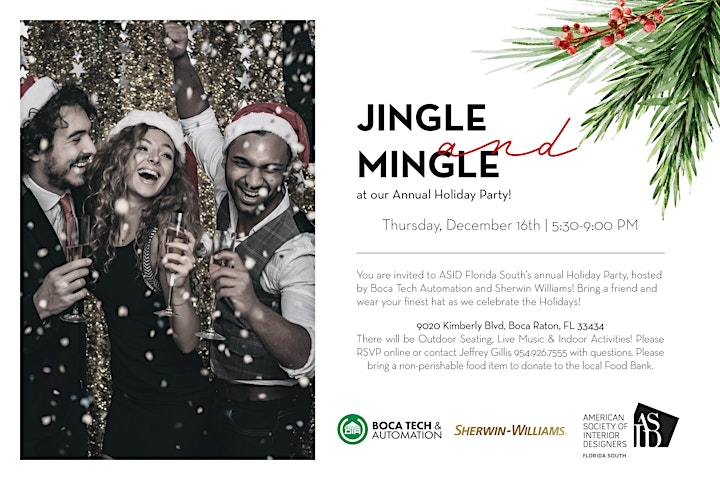 Organizer of ASID Florida South's Annual Holiday Party