Asians@NERD Fireside Chat with Microsoft Vice President T.K. Rengarajan
Description
Microsoft NERD's Asian Employee Resource Group (AZN) invites you to an Executive Fireside Chat with T.K. "Ranga" Rengarajan, Corportate Vice President of Engineering for AI + Research.
Ranga oversees Microsoft's Global Garage Programs, is the Executive Sponsor for Global Development Centers, and is a fierce advocate for diversity & inclusion. We invite you to learn about his professional journey and network with Microsoft employees while enjoying a delicious lunch from Dumpling House!
Registration ends on Monday April 23rd at 9AM, so register now!
---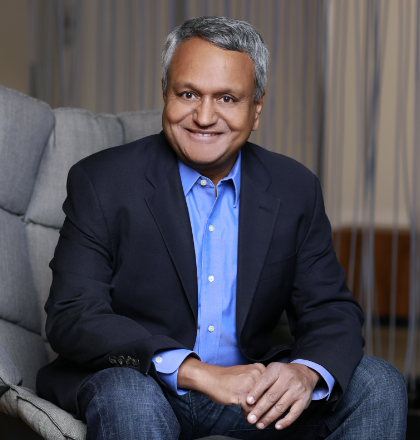 T.K. "Ranga" Rengarajan is Corporate Vice President, Engineering@Microsoft (AI+R), and is responsible for all global aspects of Microsoft engineering. In his leadership role, he oversees several groups within Engineering@Microsoft, including: Learning & Insights; Project Signal; The Garage; and Microsoft's Global Development Centers (China, India, Israel, New England, Silicon Valley, and Vancouver). His team's mission is to attract the world's best talent and make Microsoft the best place in the world for engineers to learn and grow their careers. His team focuses on Microsoft's advancement through engineering in the new frontiers of artificial intelligence, augmented reality, virtual reality, mixed reality, and quantum computing.
Previously, Ranga led engineering for Microsoft's Database and Big Data businesses, driving significant cultural transformation within the Data Platform team, including a focus on execution, faster innovation, and delighting customers. His leadership also was instrumental in growing the service culture in SQL DB and launching and expanding the full complement of Azure data services: Data Lake, DocumentDB, Search, SQL DW, and HDInsight on Linux.  
Before Microsoft, Ranga held senior leadership positions at SAP, Wily, Sybase, Digital Equipment Corporation, as well as several executive roles at Silicon Valley startups. At SAP, he was responsible for the Business Analytics and Hana applications. Previously, he led Wily's application management solutions. He also has held executive positions in engineering, operations, and support at Silicon Valley startups focused on customer experience management, wireless, security, and internet messaging services. Earlier in his career, Ranga ran database server development for Sybase. At Digital Equipment Corporation, Ranga was among the youngest individuals elected as a Distinguished Engineer and set the world record in transaction processing with Oracle Rdb product in the TPC-A benchmark--both resulting in papers and patents.  
A native of India and lifelong learner, Ranga holds a Master's degree in Computer Science from the University of Wisconsin. He lives in Silicon Valley with his wife and two daughters.