NECINA believes that this conference will be of enormous benefit to your professional and personal advancement.
About this Event
This conference will inspire and empower you. Seize this unprecedented opportunity to hear distinctive voices from these highly accomplished speakers from Boston, New York, Chicago, Los Angeles, Bay Area, Shanghai and Hong Kong. The speakers will share their life journey, discover and embrace their inner leadership, discuss challenges encountered and overcome, and how to create opportunities that fit their personality and strength. Subjects that will also be addressed are key soft skills that attributed to their success, such as, self-promotion and marketing, leadership, social responsibility, negotiation, influencing others, managing conflicts, effective communications, ability to keep work life balance, and maintain healthy relationship with their children. NECINA believes that this conference will be of enormous benefit to your professional and personal advancement.
Event Agenda:
Day 1:
January 22, Friday 8:00 PM to 10:10 PM, EST
7 :00 PM to 9:10 PM, CST
5:00 PM to 7:10 PM, PST
8:00 PM - 8:05 PM Opening
8:05 PM - 8:20 PM Keynote speaker: Kate Zhang, VP, Editas Medicine (publicly traded on Nasdaq)
8:20 PM – 9:15 PM Panel 1 - Regain balance and connect the disconnected
Panelists:
Grace Pei Shen, Partner, Eco-Power Investment, Christie, Big 4 partner consulting
Clarissa Shen, Head, EBI China Strategic Competence Develop, Sanofi
Hongbo Jiang, CEO/Preseident of BlockTest LLC
Angelene Huang, Founder and CEO at VisWise
Moderator:
Yudan Zhang, Strategy and Transactions EY Partner
9:15 PM – 10:10 PM Panel 2 – Networking and Self-Promotion
Panelists:
Grace Ling, Designer at Electronic Arts, Founder of the Design Buddies
Yangyang Cheng, Life coach, Serial entrepreneur
Stephen Lable, Founder & Managing Partner, The Lable Group
Marisa Buchheit, American Soprano, Miss Chicago and Miss Illinois
Moderator:
Cathy Peng, CEO@ROCS Global, Co-Founder, Silicon Valley Forum 100
Day 2:
January 23, Saturday 1:00 PM to 3:10 PM, EST
12:00 PM to 2:10 PM, CST
10:00 AM to 12:10 PM, PST
1:00 PM – 1:05 PM Opening
1:05 PM – 1:20 PM Keynote speaker: Amy Zeng, Dean, Sawyer Business School, Suffolk University
1:20 PM – 2:15 PM Panel 3 – Break barriers and thrive
Panelists:
Vatsatdy Sinvongxay, Trustee of the Dow Fund
Xing Quan, Director of Internal Audit at Raytheon Technologies
Vivien Li, Commission Member, Boston Municipal Lobbying Compliance Commission
Moderator:
Rui Tang(Sammi), US Site Head of Biostatistics, Programming & Medical Writing Department, Servier
2:15 PM – 3:10 PM Panel 4 – Wellness, health and work-life balance
Panelists:
Julianna Chen, MD, Child, adolescent, adult psychotherapy at MGH
Keerthi Sugumaran, Associate, Jackson Lewis
Dr. Xia Yun, Family physician
Uyen Tran, Assistant Attorney General, Commonwealth of Massachusetts
Moderator:
Maple Zou, Founder, LingualSmart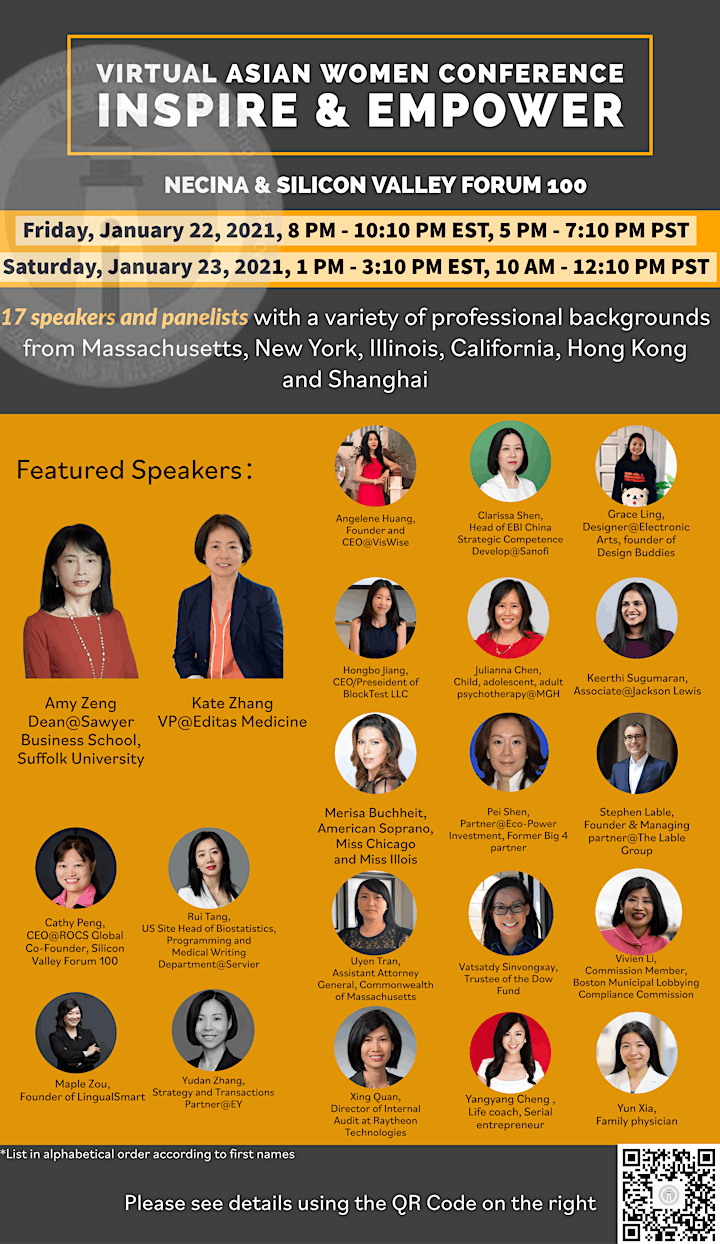 Keynote Speakers:
Kate Zhang, VP, Editas Medicine (publicly traded on Nasdaq)
Amy Zeng, Dean, Sawyer Business School, Suffolk University
Speakers and Panelists Bio:
(All speakers and panelist are listed in alphabetical order according to first names)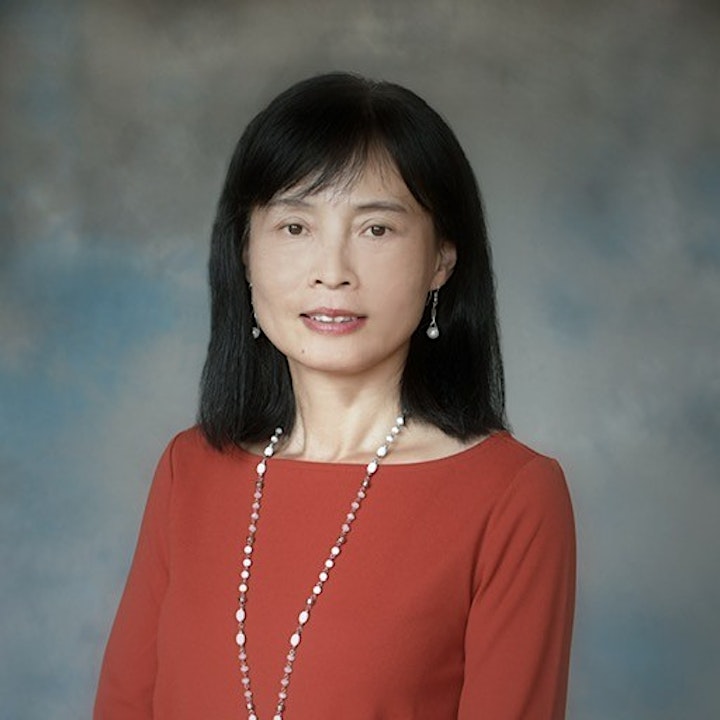 Dr. Amy Zeng, Dean, Sawyer Business School, Suffolk University
Amy Zeng is the Dean at Sawyer Business School, Suffolk University. She is a highly accomplished educator and a scholar with over two decades of experiences in the higher education industry. Effective and innovative leader with over a decade of upward trajectory of leadership experiences ranging from Program Director, Assistant/Associate Dean, Department Chair, to Dean in a Business School setting.
Before leading the Barney School of Business, Dr. Zeng spent 19 years at the Worcester Polytechnic Institute (WPI) Foisie School of Business, where she held numerous faculty and leadership roles and was a three-time grant recipient from the US Department of Education, the results of which enabled her and her multi-disciplinary faculty team to start the China Hub @WPI, a global engagement initiative. She began her academic career as an Assistant Professor at the University of North Carolina at Wilmington's Cameron School of Business.
As a scholar recognized in the fields of supply chain management and global logistics, Dr. Zeng is the award-winning author of more than 100 publications, including journal articles, book chapters, conference proceedings, and teaching cases. She has been successful in attracting external grants for teaching innovations and research projects as well as corporate sponsorship for student projects.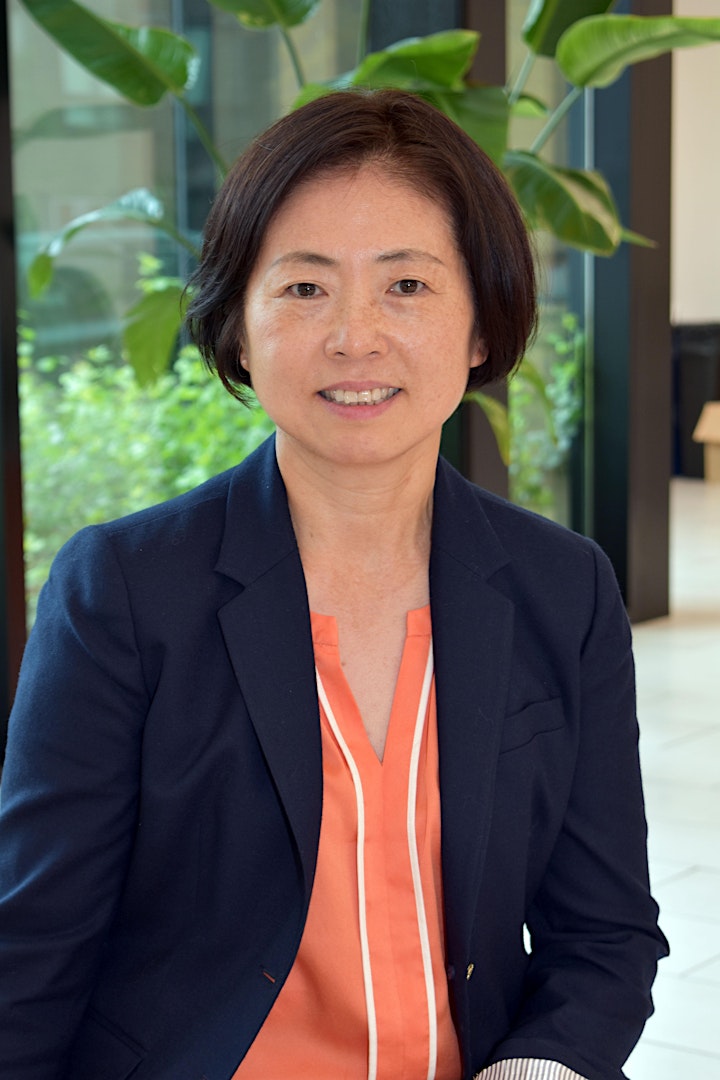 Kate Zhang, VP of Editas Medicine
Kate Zhang is VP, Biological Development, at Editas Medicine. Kate joined Editas Medicine in September, 2018. At Editas, Kate is responsible for pre-clinical development, translational science and research process/analytical development for CRISPR-based gene and cell therapy across ophthomology, hemotology and oncology therapeutic areas.
Prior to Editas, Kate has worked at Genzyme/Sanofi over twenty years and has led multiple functional teams in Protein and Cell Therapeutic Development to support regulatory approval and commercialization of multiple biological products. She also served as the Global Science Lead for diagnosis, screening and monitoring of lysosomal storage diseases. Later at Sanofi, Kate served as portfolio head of global translational science responsible for rare disease therapeutic area, responsible for rare nephrology and hematology. Kate has authored and co-authored more than 70 publications on peer-reviewed high impact journals, two book chapters and multiple patents. Kate has received Sanofi Global Science Award for four consecutive years
Kate received the B. Eng from Tsinghua University, Beijing, China, M. Sc from the Chinese Academy of Science, Ph.D. in Analytical Chemistry/Biochemistry at Queen's University, Ontario, Canada. She completed the postdoctoral scholarship at National Heart, Lung and Blood Institute, NIH, Bethesda, MD.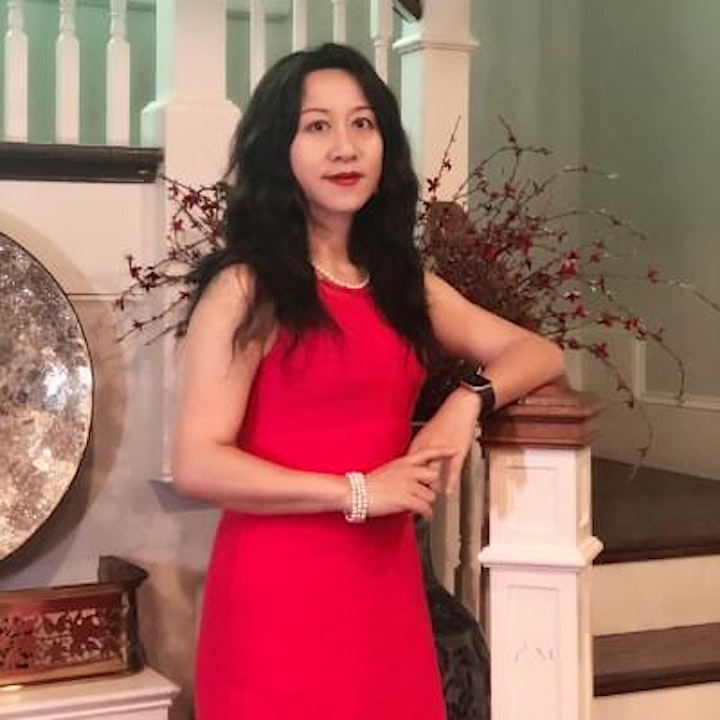 Angelene Huang, Founder and CEO@VisWise
Angelene managed over 20 billion cash investment portfolio and the treasury operation for 9 years for Two Sigma Investments, one of the largest global quantitative hedge funds based in New York. Prior to that, she was a senior analyst and forex trader at the treasury of IBM. Angelene is an experienced treasury and capital market profession, a strategic leader for technology automation, and a detail-oriented risk manager with a focus on daily excellence and consistent improvement. She also manages various cross team projects and embraces transparency and the high standard of work ethics. She is an experienced professional in Forex trading and hedge strategy, as well as the short-term cash investment.
Angelene holds an MBA degree from Yale School of Management, Master degrees in Computer Science and Civil Engineering, and a bachelor degree from Tsinghua University. She is also the founder of the Chinese Coffee Club, a non-profit registered in New York, providing professional talks and conferences for Chinese communities.
https://www.linkedin.com/in/angelenehuang/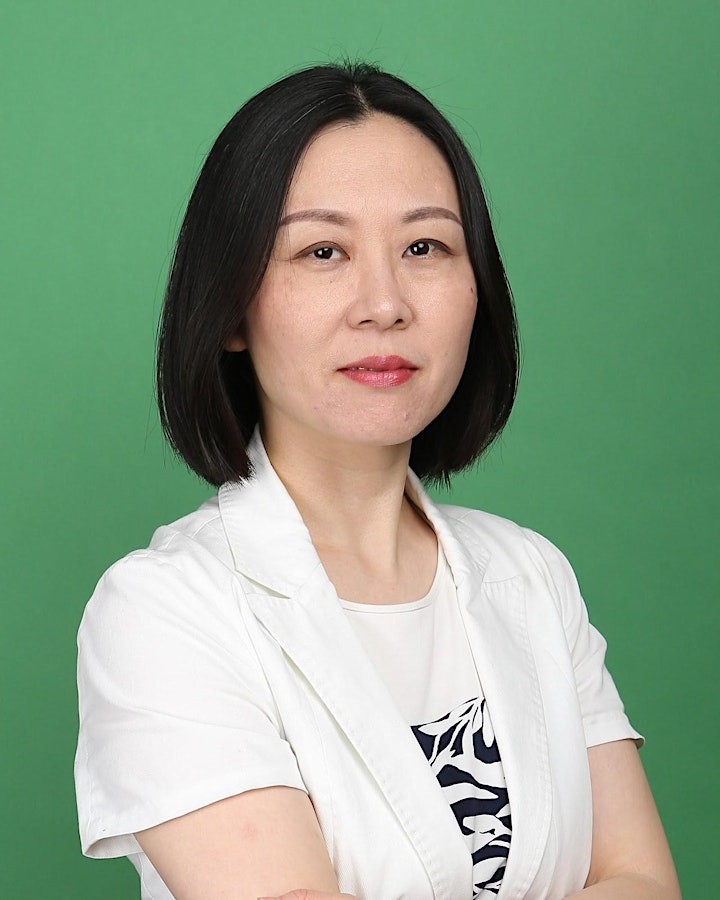 Clarissa Shen, Head of EBI China Strategic Competence Develop at Sanofi
Clarissa is currently the Head of EBI China Strategic Competence Development, Sanofi China. She ensures that the E&BI department incorporates compliance risk areas across its disciplines and foster the competencies development of China team. Prior to this role, Clarissa had been Sanofi China Head for Global Ethics and Business Integrity function since February, 2012. Between 2017 and 2019, she has co-chaired the Compliance Working of RDPAC (An industry association, affiliated to CAEFI, consists of 42 Pharma MNCs), where she won the award of 2018 RDPAC Code & Ethics Ambassador and 2019-2020 RDPAC Best Contributor. In 2020, Clarissa acted as the keynote speaker for the Post Covid-19 Compliance Conference for Healthcare Industry in China, on behalf of RDPAC and its member Sanofi. Clarissa has 20+ years' business and people management experiences in terms of customer service/demand planning/business operation/credit and supply chain management/distributorship management with BMS, Eli Lilly and Ciba Specialty Chemicals.
In 2017, Clarissa co-authored an article of "An Overview of Compliance in China – the Pharma Sector", which was published by the German HAUFE. The book is titled "Governance, Risk and Compliance Management in China". Clarissa has been a Board member for European Union Chamber of Commerce (EUCCC) Shanghai Chapter since Mar. 2016.
Clarissa holds a bachelor's degree from Shanghai University and an MBA degree from University of Canterbury, New Zealand. In 2019, she was nominated as the first International Board member for Canterbury MBA association.
https://www.linkedin.com/in/clarissa-shen-56426aa6/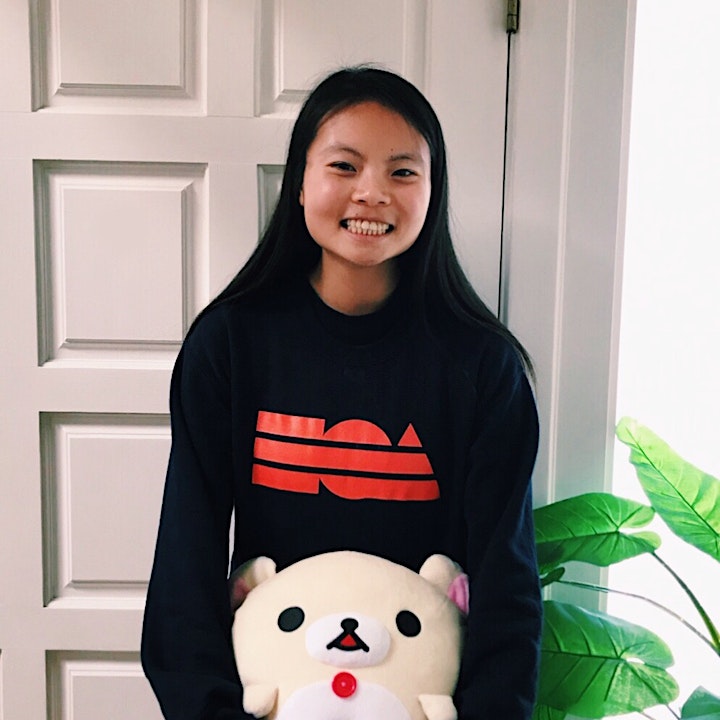 Grace Ling, Designer@Electronic Arts, founder of Design Buddies
Grace Ling is a Designer at Electronic Arts and the Founder & Design Lead of the Design Buddies community. She is also a (part-time) Computer Science & Engineering student at Santa Clara University.
Outside of design and community building, she has her own art business, and creates content for social media and her blog. She also enjoys drawing, running, and traveling. You can check out her work at: https://grace-ling.com/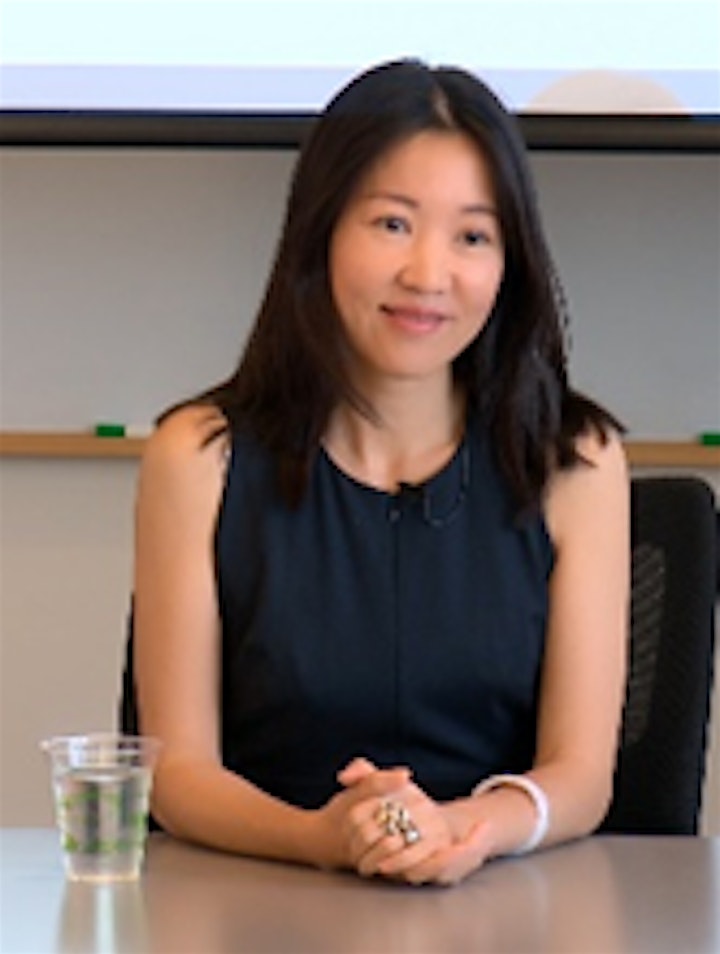 Hongbo Jiang, CEO/Preseident of BlockTest LLC
Jennifer is an 18-year Wall Street veteran who has been active in entrepreneurship and blockchain as an MIT Sloan Fellow since 2016. Before she co-founded BlockTEST at MIT in 2018, she was a Managing Director and led at various global and regional i-banking leadership roles at JPMorgan and previously at Merrill Lynch and Citigroup across American and Asian financial hubs. Currently Jennifer also serves as a senior advisor at Harvard CAMLab and advisor at ID2020, a global alliance committed to digital identity. Jennifer holds an M. Sc from MIT, an MBA from McGill University and a Bachelor in Statistics from Renmin University of China.
https://www.linkedin.com/in/jenniferhjiang/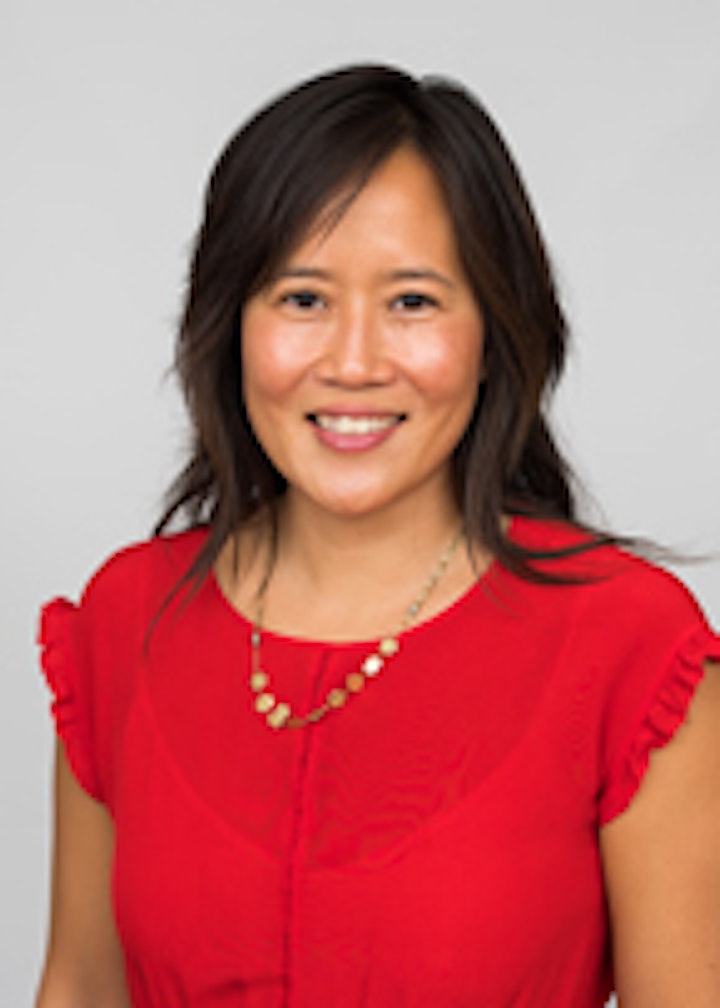 Juliana H. Chen, M.D. Child and adolescent psychiatrist at Massachusetts General Hospital (MGH) and Newton-Wellesley Hospital (NWH)
Juliana H. Chen, M.D. is a child and adolescent psychiatrist at Massachusetts General Hospital (MGH) and Newton-Wellesley Hospital (NWH), and a part-time clinical instructor at Harvard Medical School. She serves as Associate Director of the MGH Center for Cross-Cultural Student Emotional Wellness, which supports the emotional wellness and mental health needs of students with diverse cultural backgrounds, in particular Asian/Asian American students. She also serves as co-director of The Resilience Project Parents Program, an innovative community outreach program that works with schools and parents to support the emotional wellness and resilience of children and teens. Dr. Chen is a former SAMHSA Minority Fellow and current Robert Wood Johnson Clinical Scholar. In addition, she is executive producer of the short documentary film "Looking for Luke" (www.lookingforlukefilm.com), which has been screened across the U.S. to reduce stigma and break the silence around mental health issues especially within the Asian American community. She facilitates parent skills groups and regularly speaks on the topics of resilient parenting and family-based interventions to address mental health issues. Dr. Chen received her MD from the Yale School of Medicine. She completed her adult psychiatry residency training at Harvard Longwood, and her child and adolescent psychiatry training at MGH and McLean Hospital. She maintains a small private practice in Cambridge, MA.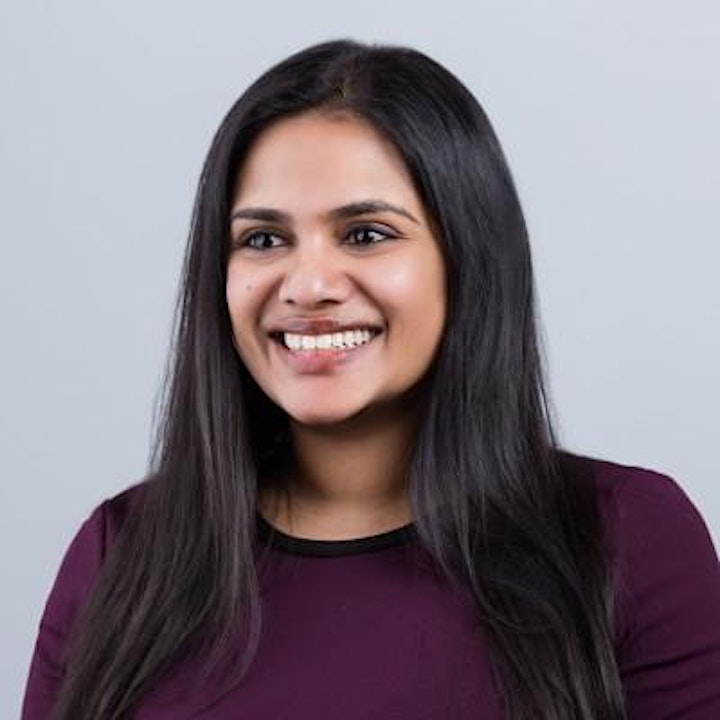 Keerthi Sugumaran, Associate at Jackson Lewis
Keerthi Sugumaran is an associate attorney in the Boston office of Jackson Lewis P.C. Her practice focuses on representing and defending employers in a variety of workplace legal matters, including claims for discrimination, harassment, and wage and hour violations. As a seasoned litigator, Keerthi regularly represents clients in front of state and federal courts and administrative agencies.
In addition to her litigation practice, Keerthi partners with her clients to understand their business so that she can effectively help minimize legal risk. She achieves this by developing policies and preventative practices for her clients and offering practical advice on difficult personnel matters before litigation arises. In addition, Keerthi is an experienced trainer on a variety of topics, including Respectful Workplace, Employment 101, Performance Management, and Leave Management. She has also completed certifications with the Massachusetts Commission Against Discrimination to train on a variety of topics.
Prior to joining Jackson Lewis, Keerthi worked at a Boston law firm for over four years as a general litigator. Keerthi also participated in a six-month secondment, working in-house for a private equity firm. Keerthi obtained a J.D from Suffolk University Law School and a B.A from Bowdoin College.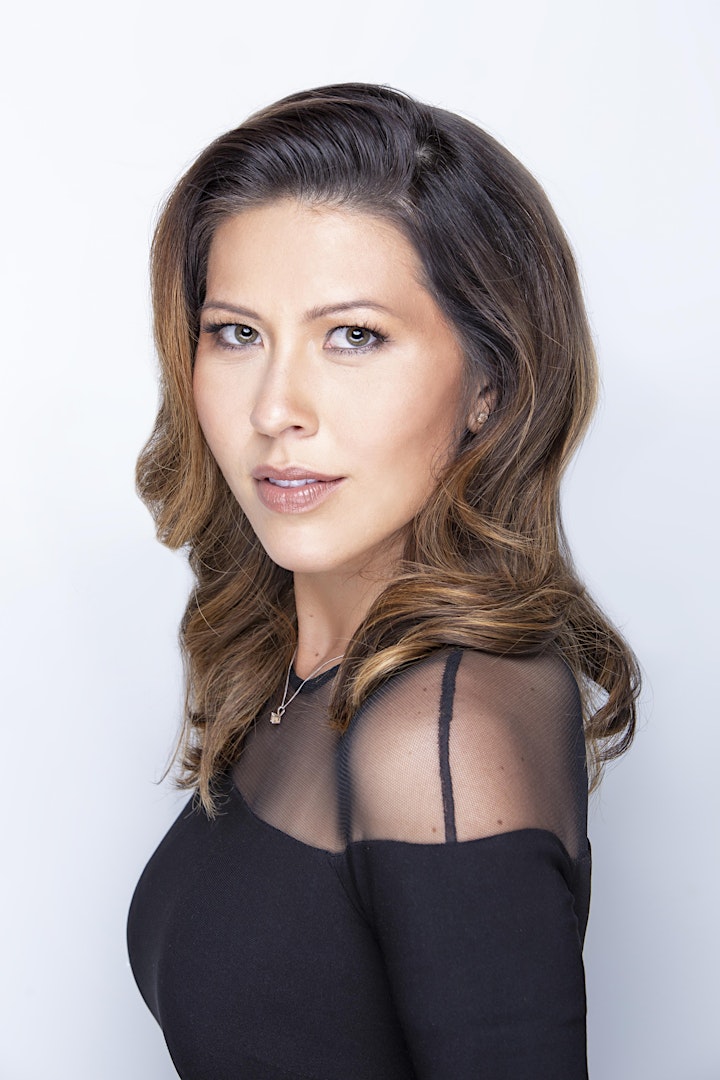 Merisa Buchheit, American Soprano, Miss Chicago and Miss Illois
Marisa Buchheit is an operatic soprano who has performed in critically acclaimed productions around the world. She sings in twelve languages, including those of her own ethnic heritage: Thai, Chinese, and German. She studied vocal performance at the Cleveland Institute of Music where she graduated with Academic Honors and served as President of Mu Phi Epsilon Music Fraternity. She recently completed her Master's Degree in opera at DePaul University with Academic Distinction.
Marisa recently performed the title role in the American Premiere of Paul Abraham's operetta The Flower of Hawaii with Folks Operetta, where she was touted for her "bell-clear coloratura" being "ideally complemented by her stylish beauty in the role of Princess Laia/Suzanne" (PBS Chicago).
In 2014 Marisa won the title of Miss Illinois. In the Miss Illinois competition she won the Grand Talent Award and the top scholarship award before later competing in ABC's nationally televised Miss America 2015 broadcast.
She is also co-founder of the soprano trio Très Belle, which performs regularly with Ravinia Festival's Educational Outreach program and at venues throughout Illinois. In addition to her busy performance schedule, Marisa is a voice, piano and guitar teacher and serves as Music Director at Concordia Lutheran Church. She is Founder and President of The Virtual Virtuoso, a boutique online music school that launched in 2020.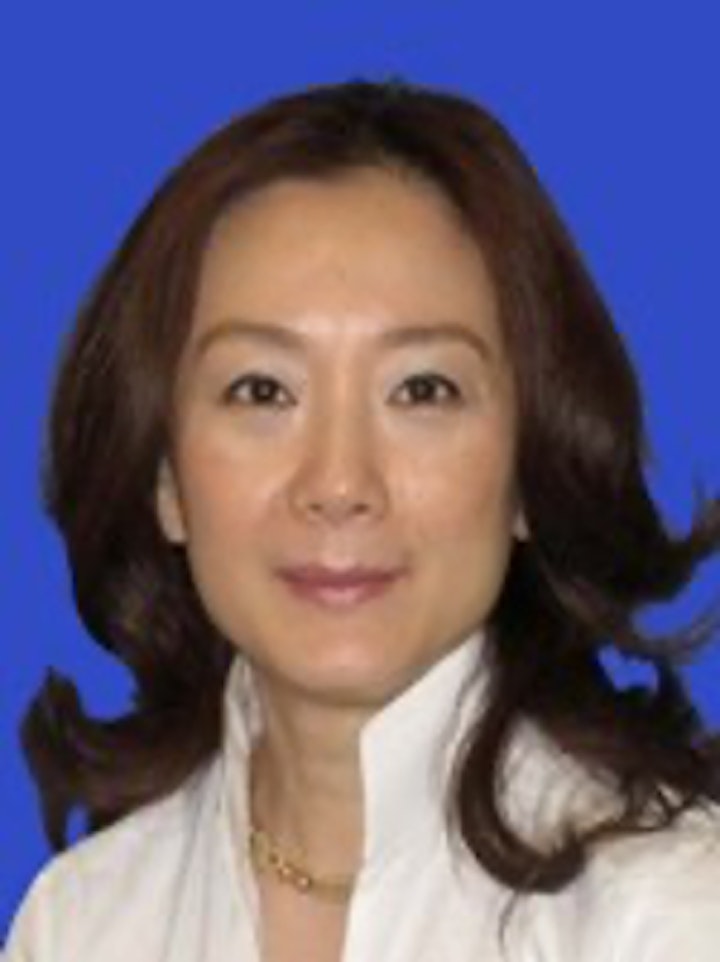 Pei Shen, Partner@Eco-Power Investment, Former Big 4 partner
Pei Shen(Grace) has more than 20 years of service experience for multinational companies and Chinese state-owned enterprises in many industries in Asia Pacific, Europe and North America. Her areas of expertise include business planning, business modeling, strategy implementation, operations and information technology support in large-scale business transformation supported by efficient management structures. In the United States and Greater China, her practice areas include financial planning and budgeting, multi-functional accounting and financial reporting in accordance with US and Chinese generally accepted accounting standards, business modeling, and organizational construction. Shen Pei has worked with major US venture capital and private equity investors to provide services to these investors on financial due diligence, financing, mergers and acquisitions, business development and post-transaction integration.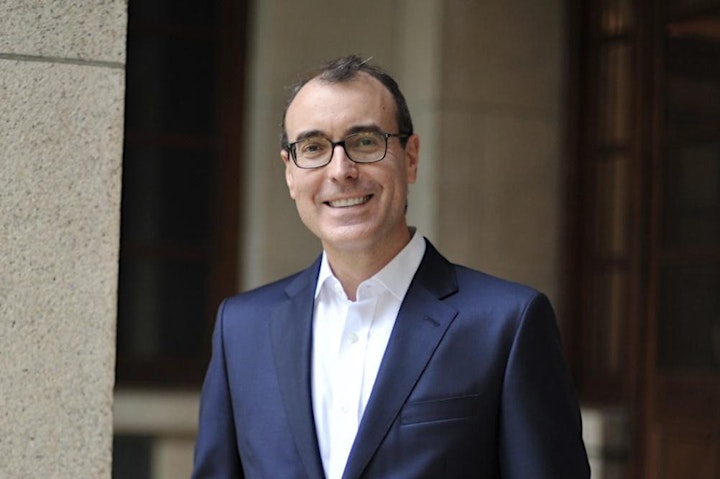 Stephen Lable, Founder & Managing Partner at The Lable Group
Stephen Lable, Founder and Managing Director of The Lable Group, has over twenty years of experience as a practicing attorney, in-house law firm recruiter, and law firm office administrator. He previously worked for Davis Polk & Waldwell LLP, Weil, Gotshal & Manges, LLP, and Dewey & LeBouef LLP. Stephen now works as a consultant in Hong Kong where he helps attorneys, law students and other professionals around the world identify new job opportunities and navigate challenges in their careers. Stephen's professional footprint across the U.S. and Hong Kong/mainland China has afforded him an unique cross border perspective in recruiting and career coaching. Stephen has a J.D. from Yeshiva University, MAR from Yale University, and B.A from Brandeis University.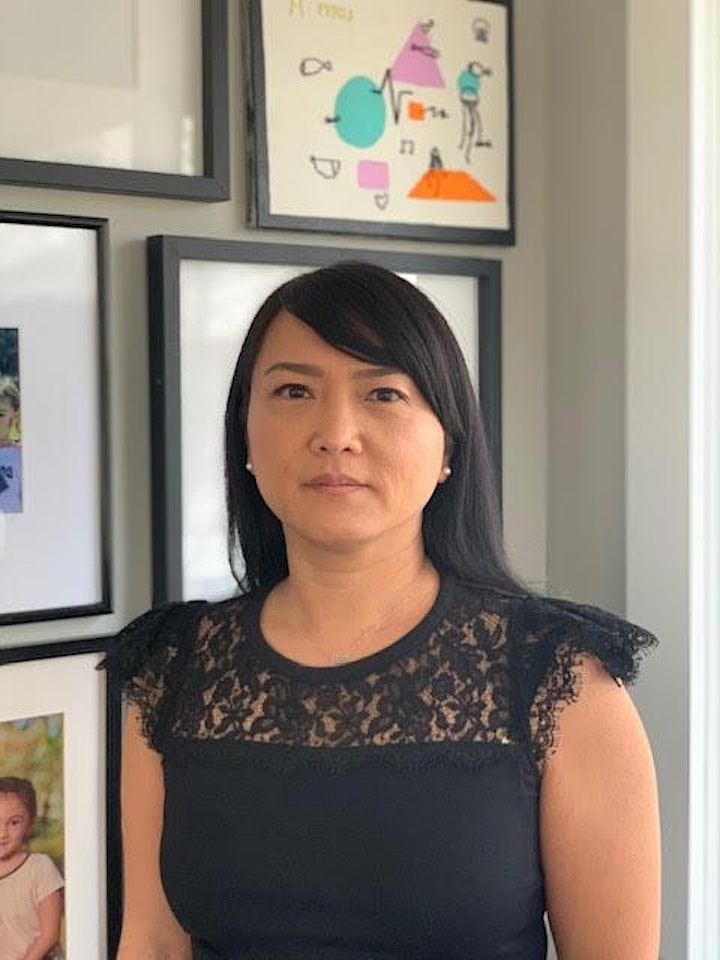 Uyen M. Tran, Assistant Attorney General, Commonwealth of Massachusetts
Uyen M. Tran, Esq., immigrated to the United States with her family in 1975 after the fall of Saigon. She attended Smith College earning a B.A. in Government and Economics and later earning her J.D. at Suffolk University Law School. She has been a member of the Massachusetts Bar since 1998. Uyen has almost two decades of experience in the area of Social Security Law and was a former Assistant District Attorney for Norfolk County prosecuting domestic violence cases. Currently, she is an Assistant Attorney General with the Attorney General's Office. Uyen was appointed Chairperson of the Contributory Retirement Appeal Board in July 2019 by Attorney General Maura Healey. She has been a resident of the Commonwealth of Massachusetts for over forty years. She has two daughters, attending middle school and high school.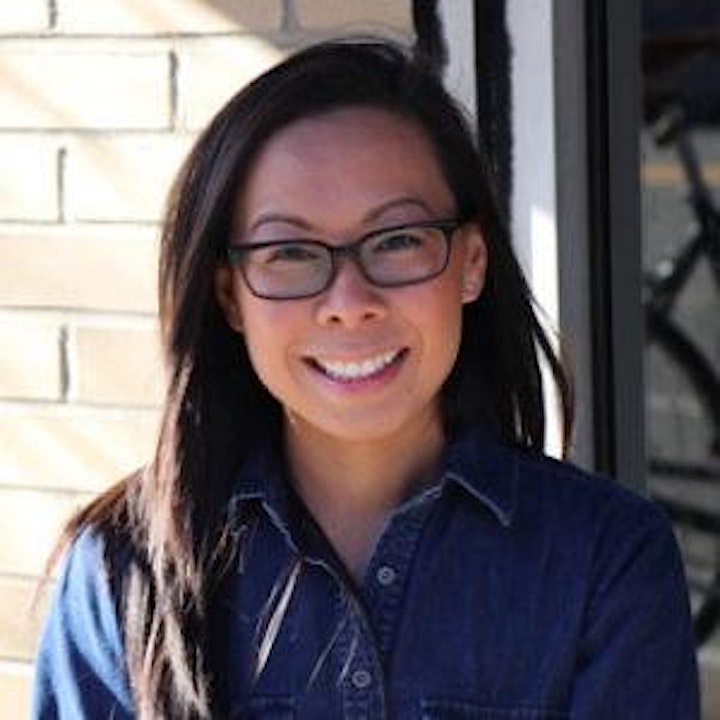 Vatsatdy Sinvongxay, Trustee of the Dow Fund
Vatsady Sivongxay is Trustee of the Harry H. Dow Memorial Legal Assistance Fund and a Board Director the Asian American Lawyers Association of Massachusetts. Her background as an attorney, statewide organizing director, public policy director, and entrepreneur as well as her experience as a refugee immigrant collectively inform her strong commitment to democratic engagement and advancing equity, diversity, inclusion and racial equity. Vatsady has managed, collaborated on, and led community organizing, trainings, and public policy initiatives, and even ran for elected office. She serves as an advisor and board member of several community organizations. She has a J.D. from Suffolk University Law School and a bachelor's degree from Creighton University.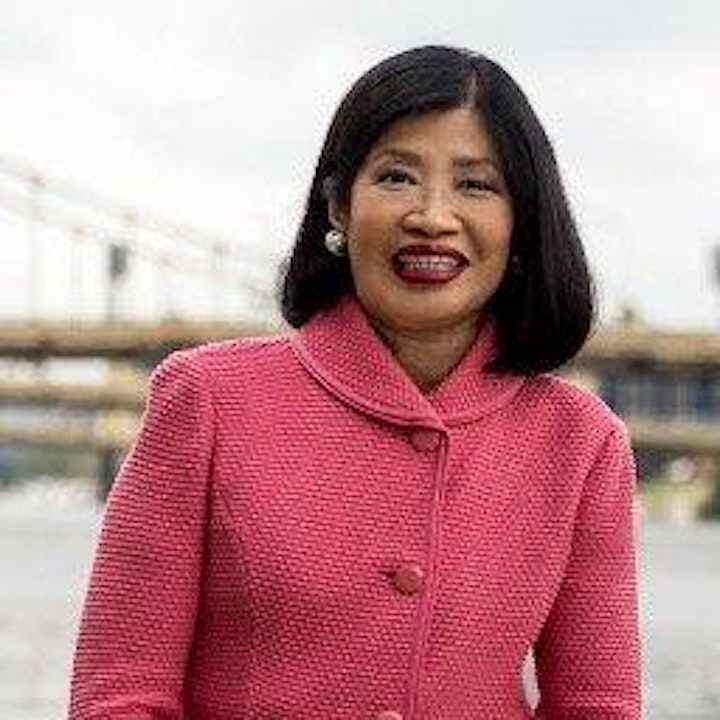 Vivien Li, Commission Member at Boston Municipal Lobbying Compliance Commission, President and CEO of Riverlife
Vivien Li is a civic leader and nationally recognized waterfront advocate, most recently as President and CEO of Riverlife, where she worked to promote greater public access and riverfront amenities for Pittsburgh's public to enjoy, before returning to Boston in 2018. Previously, she served for more than two decades leading The Boston Harbor Association, working with property owners to ensure completion of more than 43 miles of Boston's HarborWalk public access system, as well as convening the first-ever Boston Harbor Sea Level Rise Forum which set the stage for greater local action on climate change and climate resilience solutions. Former Overseer of Beth Israel Deaconess Medical Center, Vivien serves on Boston's newly-established Municipal Lobbying Compliance Commission to ensure good governance and transparency in government, on the Advisory Board of Harvard University's Rappaport Institute for Greater Boston, and is a volunteer at the Women's Lunch Place and the Church of the Covenant Food Pantry. She has degrees from Barnard College and Princeton University, and an honorary doctorate from Allegheny College (PA).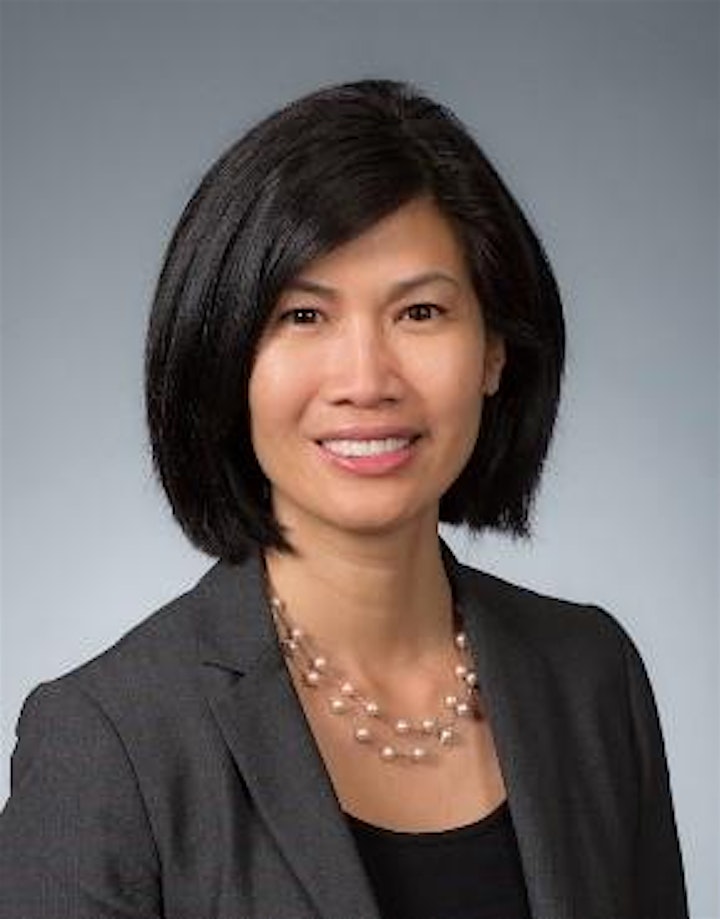 Xing Quan, Sr. Director of Internal Audit of Raytheon Technologies
Xing Quan is a Sr. Director of Internal Audit of Raytheon Technologies (NYSE: RTX). She leads financial and operational audits, and is also responsible for operational activities of the department. Xing has held several corporate leadership positions, most recently as Director of Internal Audit at Raytheon Company prior to its merger with United Technologies Corporation in 2020. Before joining Raytheon, Xing was a Senior Manager for the Ernst & Young LLP Advisory Services.
Xing holds a Bachelor's degree in Accounting from the University of Massachusetts and a MBA from Babson College, Massachusetts. She is a Certified Internal Auditor (CIA), also certified in Risk Management Assurance (CRMA), and a member of the Institute of Internal Auditors (IIA).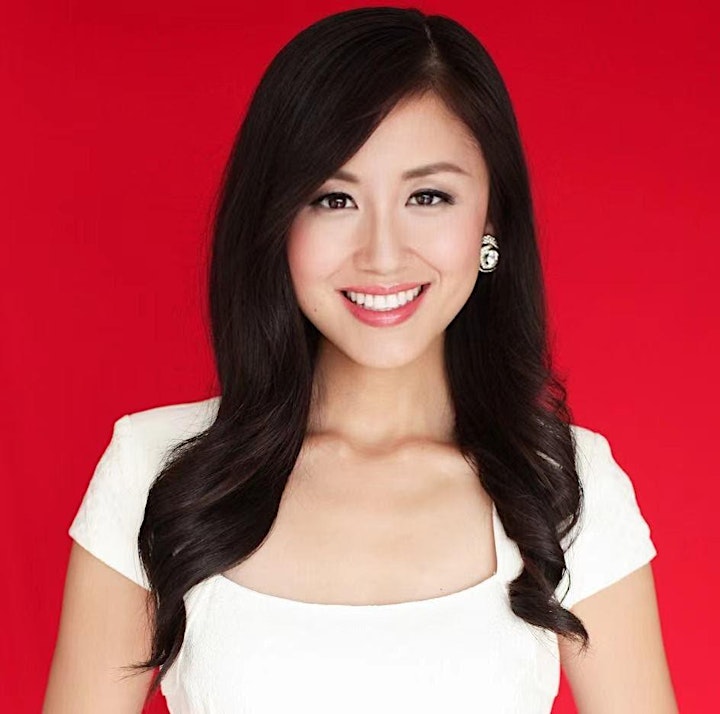 Yangyang Cheng, Life coach, Serial entrepreneur, Former TV host
Yangyang is a life coach focused on empowering Chinese women to live up to their fullest potential. She is running a YouTube channel names:秧秧生活教练. Before her coaching career, she was the co-founder and former CEO of Yoyo Chinese Inc, the Internet's leading Mandarin instructional program that is also the official language program provider for the United Nations. She is also a TV personality, having hosted China's "Hello! Hollywood," and along with other television projects such as the Discovery Channel's "Oh My Buddha." She currently resides in sunny Los Angeles with her husband and two baby boys.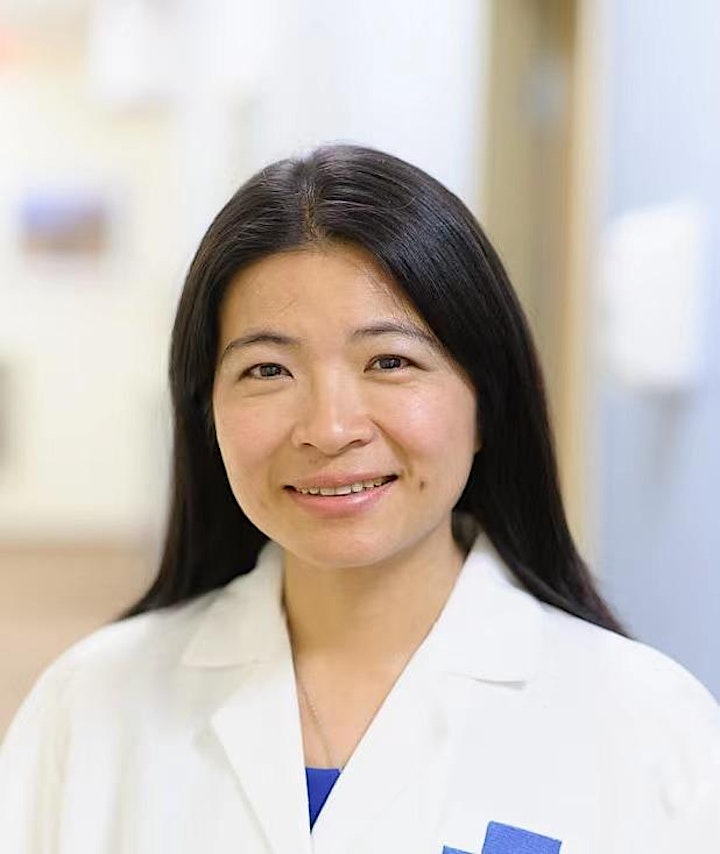 Dr. Yun Xia, Internalist
Dr. Yun Xia obtained a MD/MS degree from Tongji University in 1998, a MS degree of Neuroscience from University of North Texas, and completed internal medicine residency from Mercy Health in Ohio. She stayed at Mercy Health as a faculty and later on moved to Boston to work as a primary care physician with Steward Medical Group. She is board certified in internal medicine and lifestyle medicine.
Dr Xia is very passionate about improving mental health. She has given about 30 public speeches on how to communicate with kids, how to be encouraging parents, how to use mindfulness, emotional intelligence and positive psychology to improve mental health. She's also a columnist for a newsletter to teach cognitive skills. Dr. Xia is a mom of two girls.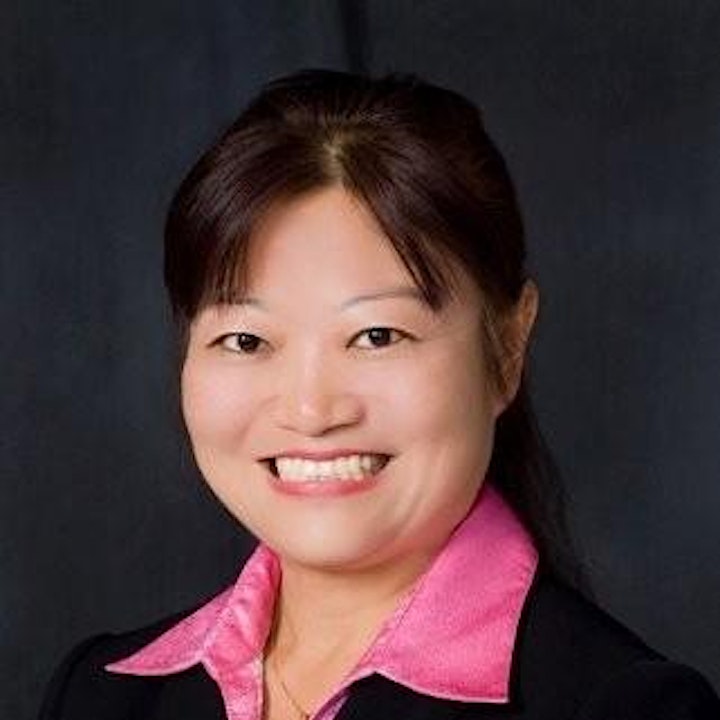 Cathy Peng, CEO ROCS Global, Executive Coach, Co-Founder, Silicon Valley Forum 100
Cathy Peng, CEO of ROCS Global, began as an engineer, and her journey took her to leadership and the C-Suite in global companies, eventually leading a successful executive consulting firm. The company is headquartered in Silicon Valley, USA with coverage across the globe.
She is now the co-founder of the SVForum100 (Silicon Valley Forum100), and Chief Instructor of Career Advancement Training Programs.
During her journey, she has been an executive in Fortune 500 companies, a C-Suite leader in companies, and an entrepreneur with several successful start-ups. Cathy has lived and worked in Silicon Valley, San Diego, Chicago, New York City, Helsinki, Hong Kong, Beijing and Guangzhou, and speaks English, Mandarin and Cantonese. Her travels have taken her to 50 countries.
As a business leader, she has delivered impactful talks at global conferences and leading institutions, such as University of Chicago, Stanford, Tsinghua University and Beijing University, etc.
She has an MBA from the University of Chicago, is a Tsinghua University Career Coach and Global Executive Consultant. Cathy has won global recognition, including the Woman of M2M ("internet of things" machine-to-machine), Business Leader of Color and Emerging Executive Leader awards. Cathy also believes a solid work-life balance is key to health and happiness. She has 3 children, is a 4.0 USTA tennis player, and as a certified Zumba instructor has led a free daily fitness dance session via Zoom since the beginning of "Shelter in Place".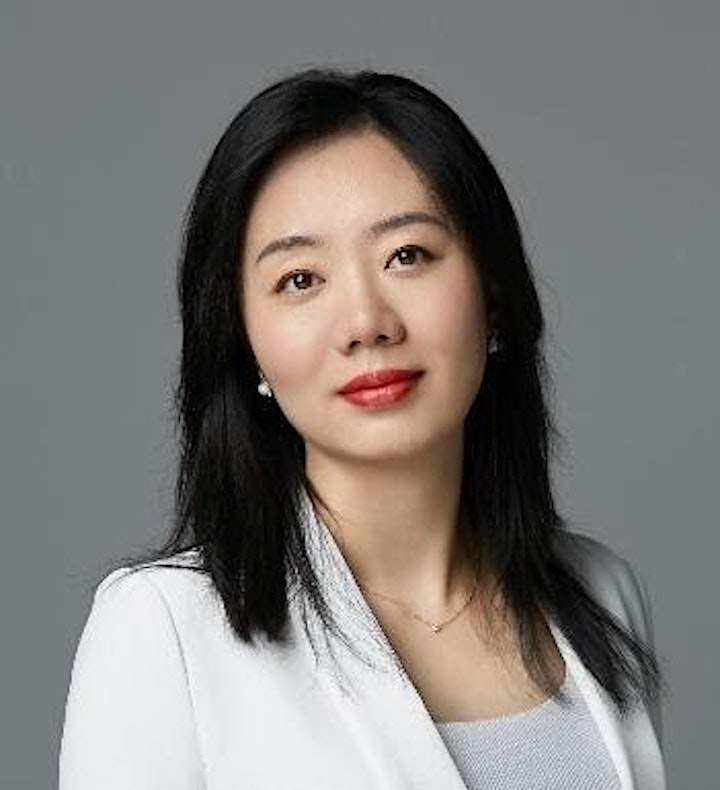 Dr. Rui Tang(Sammi), Head of Biostatistics, Servier Pharmaceuticals US
Dr. Rui (Sammi) Tang is a leading expert of biostatistics/bioinformatics in the biotech/pharmaceutical industry and she is currently the Head of Biostatistics, Programming and Medical Writing Department at Servier Pharmaceuticals US. Prior to joining Servier she was the Biostatistics Therapeutic Area head of Oncology, Transplants, Ophthalmology and prematurity neonates programs at Shire pharmaceutical. Sammi's research interests are primarily in the area of adaptive clinical trial design and statistical issues in precision medicine. She has authored more than 30 articles in peer-reviewed scientific journals on methodology, study design, data analysis and reporting and is a co-inventor of several patents. Sammi is co-founder of DahShu which is a 501(c)(3) non-profit organization, founded to promote research and education of 5000 members.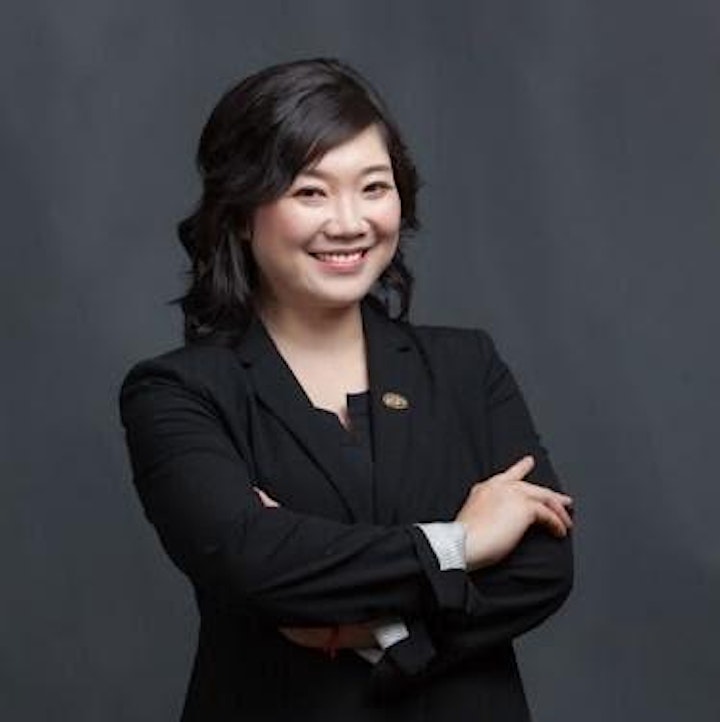 Zifeng Zou(Maple), Founder of LingualSmart
Maple Zifeng Zou is the founder of LingualSmart, a business that provides professional language service and cross-cultural communication consulting. Her clients include Harvard Business School, Babson College, MIT Media Lab, City of Boston, Greater Boston Legal Services, as well as MBA / EMBA programs of Tsinghua University, Shanghai Jiaotong University, and many more. Her cultural consulting services also assist cross-cultural business activities being more successful and productive.
Maple's passion in cross-cultural communication started in her early career in China as the founder of a cross-cultural summer camp in 2003 where she hired American public school teachers who travelled to China for the first time to teach Chinese teenagers who had never been abroad. As the program director, Maple understands "if I could only help people of different cultural backgrounds to understand better who the other party thinks and behaves, whatever endeavor they involve would be so much more productive, efficient, and enjoyable"; and that has been Maple's life-long mission since then. Maple speaks fluent Chinese (Mandarin and Cantonese) and English and was also professionally trained as a simultaneous interpreter for academic events and lectures.
During the pandemic of 2020, Maple started her own online host interview show advocating the "East & West" cross-cultural understandings with a volunteer-based group of guests and audience; where she shared her personal experience and insights of her cross-cultural family life and career. "As a working mom of two young children at home this year, having this late-night talk show after the children's bedtime helps to protect the sanity of all, that's why the audience of the show has grown 1200% since March."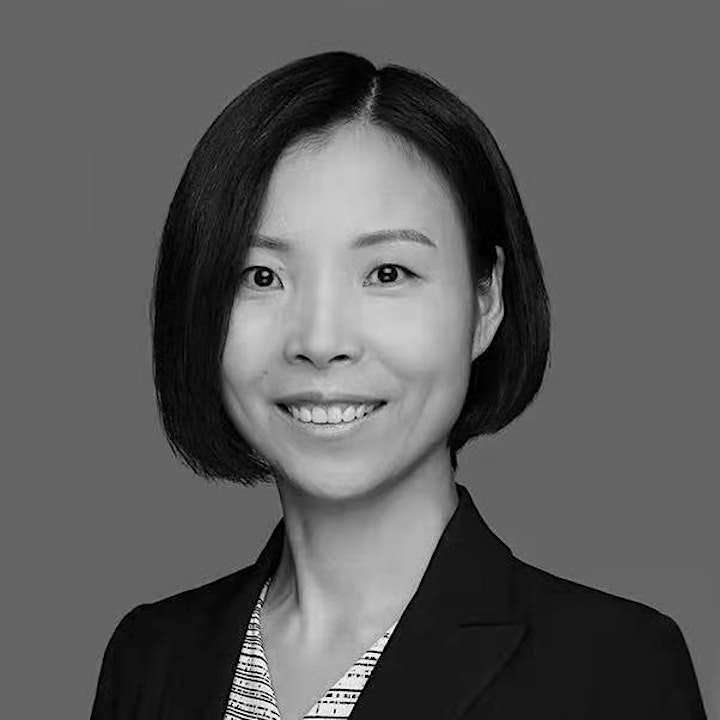 Yudan Zhang, Strategy and Transactions EY Partner
Ms. Yudan Zhang is an EY Strategy and Transactions Partner based in Boston with a focus on cross-border investments and transactions. Over the past 15 years, Ms. Zhang has assisted many Chinese and other Asian strategic and financial investors with their investment projects in the US, as well as advised US clients on matters relating to their investments and operations in China.
Ms. Zhang has worked on both buy and sell-side M&A transactions ranging from $20M to $30B with various due diligence, negotiation assistance, data preparation and analysis. Her experience includes add-on acquisitions, carve-out transactions, leveraged buyouts, public-to-private transactions, cross-border, accounting consultations and other contract issues. Her experiences are primarily in Technology, Health and Consumer sectors.
Ms. Zhang has a BA from Beijing Normal University and an MSA from Boston College.
https://www.linkedin.com/in/yudan-zhang-00625211/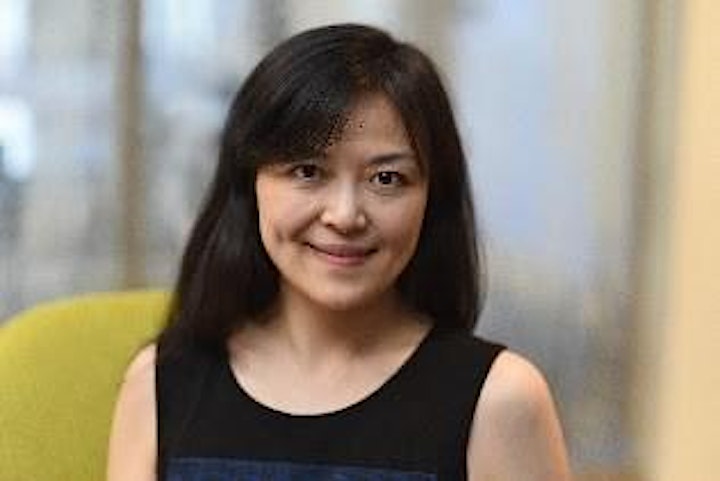 Annie Xu, Engagement Manager from Deloitte
Annie Xu is an Engagement Manager from Deloitte. She has 10+ years of consulting experience, with extensive knowledge in almost every function within the supply chain from development, sourcing, planning, and product lifecycle management. Most recently, she has focused on helping cell and gene therapy companies set up supply chain platforms and get ready for delivering the innovative treatments to a broader patient population.
Annie holds a Bachelor's degree in English Literature from Shanghai Normal University and an MBA from Hult International Business School.