Location
Marina Bay Sands Convention Centre
10 Bayfront Avenue
Orchid Main Ballroom, Lvl 4
Singapore City, Singapore City 018956
Singapore
Description
An exclusive one-day course on Buffettology: Learn Warren Buffett's Investing Secrets!
Join Mary Buffett, international best-selling author, speaker and entrepreneur as she shares stock-picking strategies using Buffettology. Remember one of Warren's best pieces of advice: "Be greedy when others are fearful and fearful when others are greedy." Mary Buffett, together with Cayden Chang and Sean Seah from the Value Investing Academy, top fund managers from PhillipCapital, DWS Investments, and Deutche Bank will show you the key to invest wisely and compound your wealth. If you are serious about keeping your money invested so that you can stay ahead of inflation, you have to be smart; and the smart money is looking at some great buys in the stock market right now. This is your opportunity to discover and learn Value Investing, the investment method that has stood the test of time.
This course is worth one SGX accredited Professional Licensed Trading Rep Continuing Education Programme (CEP) non-product credit.
Trading Representatives who require CEP credits please email to enquiries@cyberquote.com.sg with your TR code and contact details.
PhillipCapital clients will receive a Conference Booster Pack worth S$499 when they purchase a ticket to this event.
Programme
8.00am
Registration
9.00am
Introduction

9.30am
Keynote address:
Buffettology 101: "Compound Wealth Through Buffett's Way" - Mary Buffett
10.00am
"Where to Find Good Stocks?" by Sean Seah

10.30am
Tea Break
10.45am
"What are the Latest Tools to Help Investors?" by Jeffrey Lee

11.15am
"How to Capture Investment Opportunities with ETFs? What are the Risks?" by Anson Chow

11.45am
Buffettology 102: "How to Assess Stocks to Know What to Buy?" - Mary Buffett & Sean Seah
12.15pm
Lunch
1.45pm
"Market Cycle and When to Buy/Invest" by Wong Hur Ming

2.15pm
"How to Create an Investment Portfolio?" by Anthony Hoe

2.45pm
Tea break
3.00pm
Buffettology 103: "How to Valuate Stocks?" - Mary Buffett & Sean Seah
3.45pm
Q&A with Mary Buffett, Sean Seah, Cayden Chang, Anthony Hoe & Jeffrey Lee
5.00pm
Lucky Draw
Speakers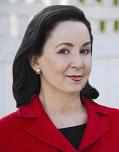 Mary Buffett is a best-selling author, international speaker, entrepreneur, political and environmental activist. Ms. Buffett's first book Buffettology, co-written with David Clark in 1997, was an immediate New York Times and Business Week best-seller. Ever since, all seven of Ms. Buffett's books have been best-sellers. Ms. Buffett appears regularly on television as one of the top finance experts in America including CNN Business News, CNBC's Squawk Box, Bloomberg News, Fox Business News and BBC News. She has been a principal speaker at prestigious organizations around the world. Ms. Buffett has worked successfully in a wide range of businesses e.g. as a consultant to Fortune 500 companies including AOL Time Warner. She has also taught Business and Finance at several California State Universities, including UCLA. She serves on the Corporate Board of the Environmental Media Association, on the advisory board of The Luncheon Society and is a founder of the board of The America China Bridge.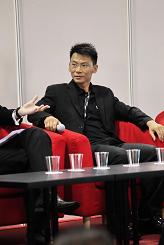 Sean Seah is the author of books, Winning the Money Game and Gone Fishing with Buffett; he is also the Master Trainer of Value Investing Academy. He is a Value Investor who breaks the concept into simple, practical ideas that can be applied. He had trained hundreds of individuals the skills of Value Investing and had been a sought after speaker and trainer. He speaks about the topic of investing at conventions, communities, libraries and church.
He is featured in Straits Times Invest Column where he shared his experience in investing and handling money.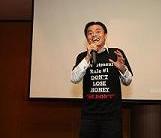 Cayden Chang is the Founder of Mind Kinesis Value Investing Academy which educates people on how to achieve financial independence via Value Investing Methodologies. He holds 3 degrees from National University of Singapore and has been featured in Shares Investment Magazine for sharing his secrets of how to achieve financial freedom through Value Investing. He has also received the Lifelong Learners Award 2008 from the Minister of Manpower, Mr Gan Kim Yong, on 18th Nov 2008 and was widely featured in 'TODAY' newspaper, '938Live Online News', '938Live Radio Station', 'Mediacorp Xin.Sg'.
He was also recently featured in a full-page article in 'The Sunday Times' on 10th Jun 2012 on how he dealt with money, family pain and a bout of cancer. His fight with Renal Cancer in 2010 was also previously published in 'The Straits Times Mind Your Body' segment and he was also interviewed on 938Live Radio Station, 'A Slice of Life', on how he continues to live a fulfilling life despite having cancer previously.
He is the co-author of the book "Do You Have What It Takes To Be BOSS?" where he had donated all sales proceeds to 'The Straits Times School Pocket Money Fund'. This project was featured on 938Live Radio Station 'The Living Room' and 'The Straits Times'. His mission in life is "To motivate and empower people to reach their destiny".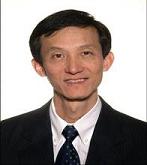 Anthony Hoe is the Head of Department and Senior Fund Manager of Phillip GEMS Managed Accounts. He has been in the financial industry since he graduated with a Master's Degree in Economics of Finance & Investment from the University of Exeter, UK, in 1983.
Mr Hoe has held the Chartered Financial Analyst charter since 1991 and was previously an investment analyst with OUB Securities, Citigroup and County Natwest and a fund manager with DBS Asset Management. He was also a financial journalist with The Straits Times Press.
He also holds the Certified Financial Planner certification.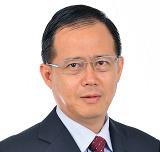 Jeffrey Lee was a Director of Investment at AIB Govett (Asia) Ltd and held senior investment manager positions at DBS Bank and Mitsubishi Corporation Group. Additionally, he has previously served on the Board of Directors of a number of companies within the DBS Bank and PhillipCapital, as well as several venture capital investment companies. Jeffrey's fund management experience spans several investment cycles. His track record includes a number of highly rated unit trusts in the Asia Pacific and Global Funds category. A Chartered Financial Analyst (CFA) since 1990, he obtained his Bachelor's (Honours) degree in Chemical Engineering in 1985 on a Public Service Commission Merit Scholarship.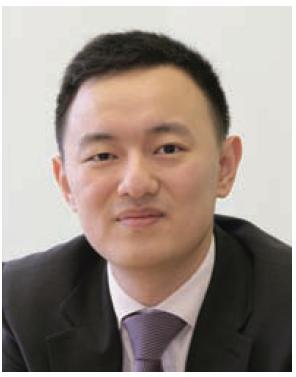 Anson Chow joined Deutsche Bank's db-X team in 2007 and is responsible for Deutsche Bank's exchange listed products including product development, statistical analysis and investor education and training. Currently Anson works with the financial institutions and the brokers in Hong Kong, mainland China and
Singapore on product training. He speaks regularly in public investment seminars and attends media interviews in Hong Kong.
Anson holds a degree in Economics from the University of Chicago in the USA.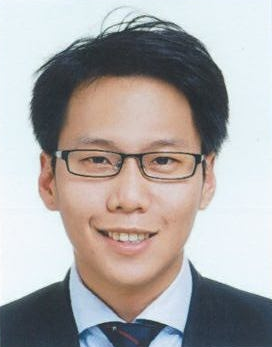 Wong Hur Ming is the Head of Funds Distribution (Retail) with Deutsche Asset Management (DWS Investments). He has responsibility for DWS funds sales across Singapore, Malaysia and Thailand distributors. As part of his role, he regularly conducts fund trainings and market updates to various distribution partners including retail banks, private banks, insurance firms, and independent financial advisors. He is also responsible for DWS's marketing and fund campaign activities in Singapore. Ming has been with the Deutsche Bank Group since 2005.
Sign up now and receive a 4-week digital trial subscription of The Wall Street Journal through online, mobile and tablet.
Note: Further details of the WSJ Digital trial will be sent via email in the week of 10th September 2012.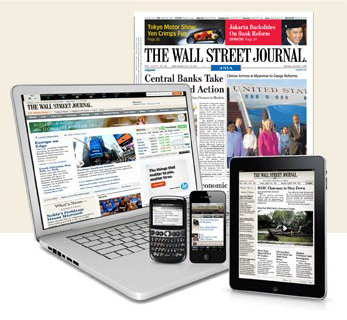 Event Co-organizer:
Value Investing Conference 2012 is part of the Phillip Investment Festival (iFest), with an exciting line-up of top investment personalities such as Jim Rogers, Mary Buffett, Hu Li Yang and even Mike Bellafiore! Please visit www.poems.com.sg/ifest for more information.
FAQs
Do PhillipCapital clients enjoy discounts off the ticket prices?
Yes, PhillipCapital clients enjoy discounted prices. Please see ticket types for more information.
Is everyone entitled to the Conference Booster Pack?
The Conference Booster Pack is only applicable to PhillipCapital Clients who purchased tickets types at published prices. In particular, it is not applicable to clients who do not provide their POEMS Trading Account number during registration, or to clients who purchased tickets through our partners' discount codes.


How much are the parking charges at the venue?
Public car park (Cars only)
Entrances are located at Bayfront Link/Avenue and Tower 3 Porte Cochere
7:00am - 7:00pm: $6 for 1st hour and $1 for every subsequent half hour

7:00pm - 7:00am: $6 per entry

Capped at $26 for every 24 hours
Wilson car park on Bayfront Avenue
7:00am - 1:00pm: $3 per hour

1:00pm - 7:00am: $1.20 per hour
Do I have to bring my printed ticket to the event?
Yes, please bring your printed ticket to the event.
What is the refund policy?
We do not entertain any requests for refunds once payment have been made.