About this Event
Come and enjoy a truly unique dining experience: four punchy Asian courses, prepared by vegan chef Tallie Samuels, served up in a vintage tea room in North London.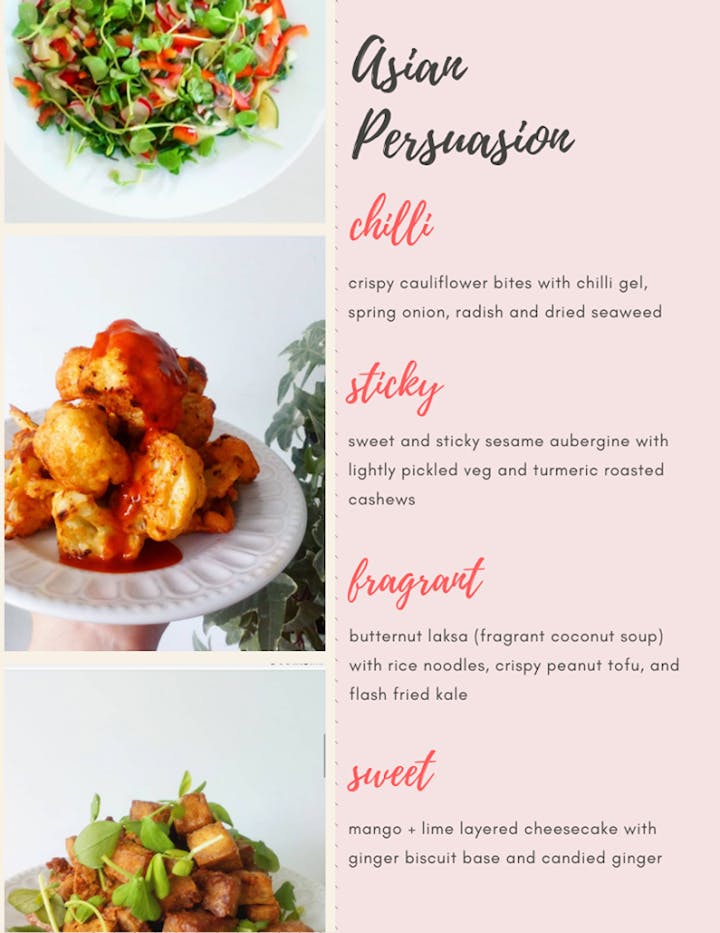 The boring bits:
We do not serve alcohol, so bring your own booze to save a pretty penny on drinks!
Tickets must be bought in advance - message Tallie directly on Facebook to hear about exclusive deals when you buy direct.
We can cater for any allergens - all the food served on the night is vegan (dairy free, egg free, meat + fish free) but does contain gluten + nuts. Be sure to message in advance if you need gluten free or nut free dishes prepared for you!
Refunds can be given up to 10 days before the event (last day for refunds is 21st Aug 2019)
We hope to see you there for a night to remember!