About this Event
Location
Pixinity is a Pop-Futuristic art exhibition & playground designed by artist Tianyu Qiu in Soho New York City in 2019. This immersive art experience inspired by the aesthetic of gaming, pop cultural imageries and visual languages and pixel, which is the smallest element representing the digital world, serves as a bridge between digital and real world and guides visitors through 10 interactive installations.
Event Agenda
8:15 - 8:30 - Entrance
8:30 - 8:45 - Introductions
8:45 - 8:55 - 1st speaker: Candice Wu
9:00 - 9:10 - 2nd Speaker: Alfred Yeung
9:15 - 9:25 - 3rd Speaker: Naoko Matsumoto
9:30 - 9:40 - 4th Speaker: Andree Kong
9:45 - 10:30 - Photo Experience & Networking
About Speakers
Lifestyle Influencer
Candice Wu, (a.k.a. Bonbon) is a trending NYC fashion blogger, Chinese digital Influencer and content creator based in New York City. With her passion for photography, styling, creating, sharing, modeling, and style, STYLE WITH BONBON was born. Since the launching of #STYLEWITHBONBON on Instagram, Bonbon's style has influenced more and more fashionistas and radiated from the heart of America Fashion, NYC, to the world.
Leathergoods Designer
Alfred Yeung is both creative and analytical, enabling me to work effectively with various partners. I also bring a background in raw materials sourcing and development (leather and fabric). He has worked at Coach, Katespade, and many large fashion brands.
Runway/Posture Coach
Originally from Kyoto, Japan. Last 15years she has served as a posture runway coach/ an alexander technique teacher for fashion, performing arts scene as well as alternative medical world. 'Power of beauty' / 'Beauty of living life' will bring us boldness, confidence and creativeness for going through our rough & sweet life journey.
Accessory designer
Andree's artistic inspirations stem from her unique bilingual and multicultural upbringing. She grew up in Hong Kong, and lived in Beijing during high school years to drive deep in the distinctive culture that helped enrich further through her studies on accessory and jewelry making in Savannah College of Art and Design, Georgia. After relocating New York City, she greatly involved and participated in collaboration with Parsons and FIT students, which were featured in CFDA 2019 Fashion Future Graduate Showcase, the Parsons x Neiman Marcus Hudson Yards Showcase, Elle and Vogue platform.
PS: This is a special ACC event. We will ONLY be selling 40 Tickets for this event. Please let us know if you have any further questions!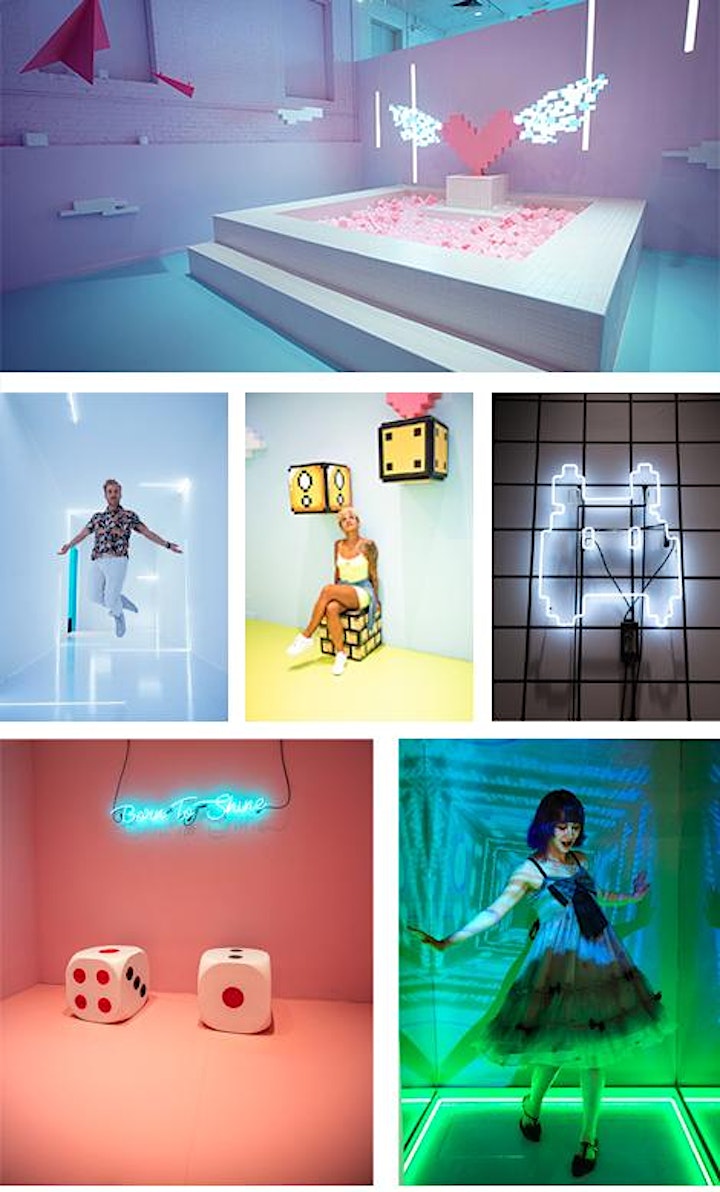 ACC Talks & Photo Experience
PIXINITY
9102
We Are All Mignons
Digital Garden
Start a Shining Day
Future Memory
Micro Universes
Shh, touch the darkness
Sending a Love Note
Hello! New York City!
Born to Shine
Pixinity Store