Asian Americans Advancing Justice - Asian Law Caucus 45th Anniversary Dinne...
Sales Have Ended
Registrations are closed
Tickets sales for the Advancing Justice - Asian Law Caucus 44th Anniversary Dinner are now closed. For questions, please contact audeekh@advancingjustice-alc.org
Sales Have Ended
Registrations are closed
Tickets sales for the Advancing Justice - Asian Law Caucus 44th Anniversary Dinner are now closed. For questions, please contact audeekh@advancingjustice-alc.org
Description
Each year, our annual gala features a keynote speaker and an awards presentation honoring individuals or organizations who have made a significant impact in the Asian American and Pacific Islander (AAPI) community through their exemplary works in defense of civil rights. With an attendance of more than 700 attorneys, civic leaders, and business professionals representing the robustness and diversity of the AAPI communities, your support of our annual banquet contributes to continuing our legal services and civil rights work on behalf of AAPIs and all underserved communities.
KEYNOTE SPEAKER: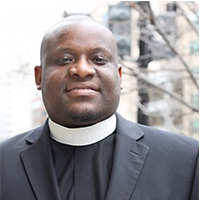 Pastor Michael McBride (known as "Pastor Mike") is a native of San Francisco and has been active in ministry for over 20 years. Throughout the years, Pastor McBride's commitment to holistic ministry can be seen through his leadership roles in both the church and community organizations. A graduate of Duke University's Divinity School, with an emphasis in Ethics and Public Policy, Pastor McBride planted The Way Christian Center in West Berkeley, where he presently serves as the Lead Pastor.
In March 2012, he became the National Director for Urban Strategies/LIVE FREE Campaign with the PICO National Network, a campaign led by hundreds of faith congregations throughout the United States committed to addressing gun violence and mass incarceration of young people of color. In 2013, Pastor McBride was selected as the #9 Top Clergy Leader to Watch in the US by the Center for American Progress.
He has served on a number of local and national task forces with the White House and Department of Justice regarding gun violence prevention, boys and men of color and police-community relationships. He is a regular guest on MSNBC, CNN and Al-Jazeera programs providing commentary for issues related to faith and racial justice. He is married to Cherise McBride and they have two beautiful daughters, Sarai and Nylah.
HONOREES:
Colin Kaepernick (Yuri Kochiyama Impact Honoree)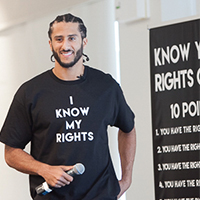 We are honoring Colin for his courageous public actions that raised awareness about the tragic killings of black men, women, and youth in the hands of police, and his protest of the oppression of blacks and people of color in the U.S. In addition, we salute Colin's efforts to build grassroots leadership through his Know Your Rights Camp and for his $1 million pledge toward racial justice through education and social activism.
Cooley LLP (Pro Bono Honoree)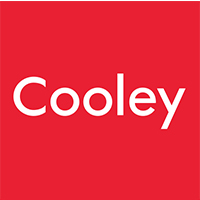 We are honoring this law firm for their pro bono legal support to Advancing Justice - Asian Law Caucus as co-counsel to Mejia v. City and County of San Francisco. Ms. Mejia was wrongfully arrested and denied language access by San Francisco Police Department after she was a victim of domestic violence. Cooley's work on the case has been integral to drawing attention to issues around police misconduct issues at the intersection of domestic violence and language access.
Oakland Chinatown Tenants (Bill Sorro Community Activist Honoree)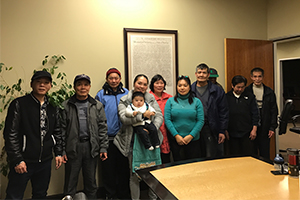 We are honoring the tenant plaintiffs of the Oakland SRO case, City of Oakland v. Kilpatrick, for their strength in standing up for tenants' rights, and for being an inspiration to other tenants. These mostly monolingual Chinese immigrant tenants filed suit against their new landlord for making their living conditions unbearable in an effort to force them out so they could renovate the building and rent it out to new, more profitable tenants. The landlord's tactics included the demolition of bathrooms and kitchens, leaving them gutted and unusable for months, trashing personal belongings, and prohibiting decorations in celebration of the Lunar New Year. The tenants' bravery in speaking with the media to share their stories greatly helped spread the message that tenants are facing ruthless landlords and that they will not be bullied or subjected to poor treatment, regardless of their socioeconomic backgrounds.
Quyen Ta (Alumnus Honoree)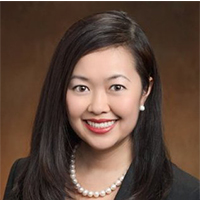 We are honoring Quyen Ta, partner from Keker, Van Nest & Peters LLP, who has been a quintessential alumnus from 1999 to the present. Quyen started with the Asian Law Caucus in 1999 as a Paralegal and Community Organizer. She left in 2000 to attend Boalt Law School and joined our Annual Dinner Committee as a volunteer for one year. In 2007, she joined our Annual Dinner Committee again and became the Co-Chair until 2010. She served on our Board from 2008 to 2012, transitioned to our Leadership Council as Co-Chair from 2013 to 2015, and currently serves as a member of the Leadership Council. Quyen has played every role that fits the definition of an Asian Law Caucus alumnus and we are proud to honor her.
EMCEE: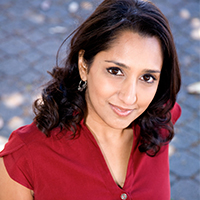 Dhaya Lakshminarayanan is the 2016 winner of the Liz Carpenter Political Humor Award (previously awarded to Samantha Bee, Wanda Sykes and satirist/humorist Mark Russell) presented by the National Women's Political Caucus. KQED named her one of the twenty "Women to Watch" a series celebrating women artists, creatives and makers in the San Francisco Bay Area who are pushing boundaries in 2016. The SF Weekly named her one of the "16 Bay Area performers to watch in 2016." She was named one of "The Bay Area's 11 Best Standup Comedians" by SFist. The San Francisco Bay Guardian named her Best Comedian 2013 in the "Best of the Bay" Readers' Poll. Comedy Central Asia crowned her the Grand Prize Winner of "The Ultimate Comedy Challenge" filmed in Singapore.
We would like to thank our sponsors, many of whom have supported Advancing Justice - Asian Law Caucus throughout our 45 years and have renewed their support in the last 100 days:
Premier
Covington & Burling LLP
Benefactors
Edwin Eng and Welmin Militante
Facebook
Keker, Van Nest & Peters LLP
Latham & Watkins LLP
Levi Strauss Foundation
Lieff Cabraser Heimann & Bernstein LLP
Orrick, Herrington & Sutcliffe LLP
Ropes & Gray LLP
Partners
Chevron
Cooley LLP
Cotchett, Pitre & McCarthy LLP
Freitas Angell & Weinberg LLP
Goldstein, Borgen, Dardarian & Ho
Google
Kilpatrick Townsend & Stockton LLP
Titi Liu and Eric Rosenblum
Minami Tamaki LLP
Pacific Gas and Electric Company
Trucker Huss
Union Bank
Advocates
Arnold & Porter Kaye Scholer LLP
Boxer & Gerson LLP
Consortra Translations
Cooper White & Cooper LLP
Davis Wright Tremaine LLP
DLA Piper
Farella Braun + Martel LLP
Feinberg, Jackson, Worthman & Wasow LLP
Fenwick & West LLP
Goodwin Procter LLP
Greenbridge Corporate Counsel
Jones Day LLP
Kazan, McClain, Satterley & Greenwood
Kirkland & Ellis LLP
Korshak, Kracoff, Kong & Sugano LLP
Macy's
Mannion Lowe & Oksenendler
McKesson
Morgan Lewis & Bockius LLP
Morrison & Foerster LLP
Munger, Tolles & Olson LLP
Outten & Golden LLP
Perkins Coie LLP
Pillsbury Winthrop Shaw Pittman LLP
Salesforce
Sheppard Mullin Richter & Hampton LLP
Sidley Austin LLP
Vinson & Elkins LLP
Wilmer Hale
Wilson Sonsini Goodrich & Rosati Foundation
---
Asian Americans Advancing Justice - Asian Law Caucus is a tax-exempt 501(c)(3) organization. The per person value above $95 per ticket ($950 per table) is tax-deductible to the extent permitted by law. Tickets will not be mailed; reservations will be held at the door. For more information contact audeekh@advancingjustice-alc.org or (415) 848-7731.