Sales Have Ended
Ticket sales have ended
Thank you for purchasing your ticket to the Asia Fair Trade Summit. We are very much looking forward to welcoming you. Please note that the tickets are refundable with an 8% discount for the handling fee until the end of August. After this time the tickets are non-refundable. Best wishes, WFTO-Asia
Sales Have Ended
Ticket sales have ended
Thank you for purchasing your ticket to the Asia Fair Trade Summit. We are very much looking forward to welcoming you. Please note that the tickets are refundable with an 8% discount for the handling fee until the end of August. After this time the tickets are non-refundable. Best wishes, WFTO-Asia
Description
Summit
We invite you to attend the Asia Fair Trade Summit, a meeting of Fair Trade Organizations, government representatives, certifying bodies, and buyers to exchanges best practices in Fair Trade.
With global experts in the field, this event presents an opportunity for like-minded institutions to work together to enhance sustainable trade that benefits the most vulnerable sectors of society. The conference will focus on developing gender equity, living wage, and business growth within and through the Fair Trade movement.
Key Speaker
It is our honour to welcome Prof. Dr. Aung TunThet to discuss key issues in creating a sustainable business within the current economic, social, and political climate in Asia.
Prof. Dr. Aung Tun Thet is currently the Economic Advisor to the President of Myanmar. He is also a member of the Myanmar Investment Commission, an advisor of the Union of Myanmar Federation of Commerce and Industries, and a member of the Myanmar Press Council.
Who will be there?
More than 130 Fair Trade Organizations from 17 countries across the continent
Government representatives from Thailand, Korea, and Vietnam
Buyers of Fair Trade
Guest speakers such as WFTO President Rudi Dalvai, Fukuichi Co., Ltd President Tamae Takatsu, and Johny Joseph of Creative Handicraft
Guests from outside the region, including a Living Wage Expert from South Africa
Students and bloggers active in the Fair Trade movement
How will guests participate?
Scaling-Up/Online Promotion sessions

Gender workshop

Fair Trade & Human Trafficking Prevention workshop

Living Wage presentation

Fair Trade Tourism workshop

Natural Dye workshops

Networking activities

Volunteer placement service

Social Entrepreneur and Fair Trade Legislation workshop
VIEW FULL PROGRAM AND SCHEDULE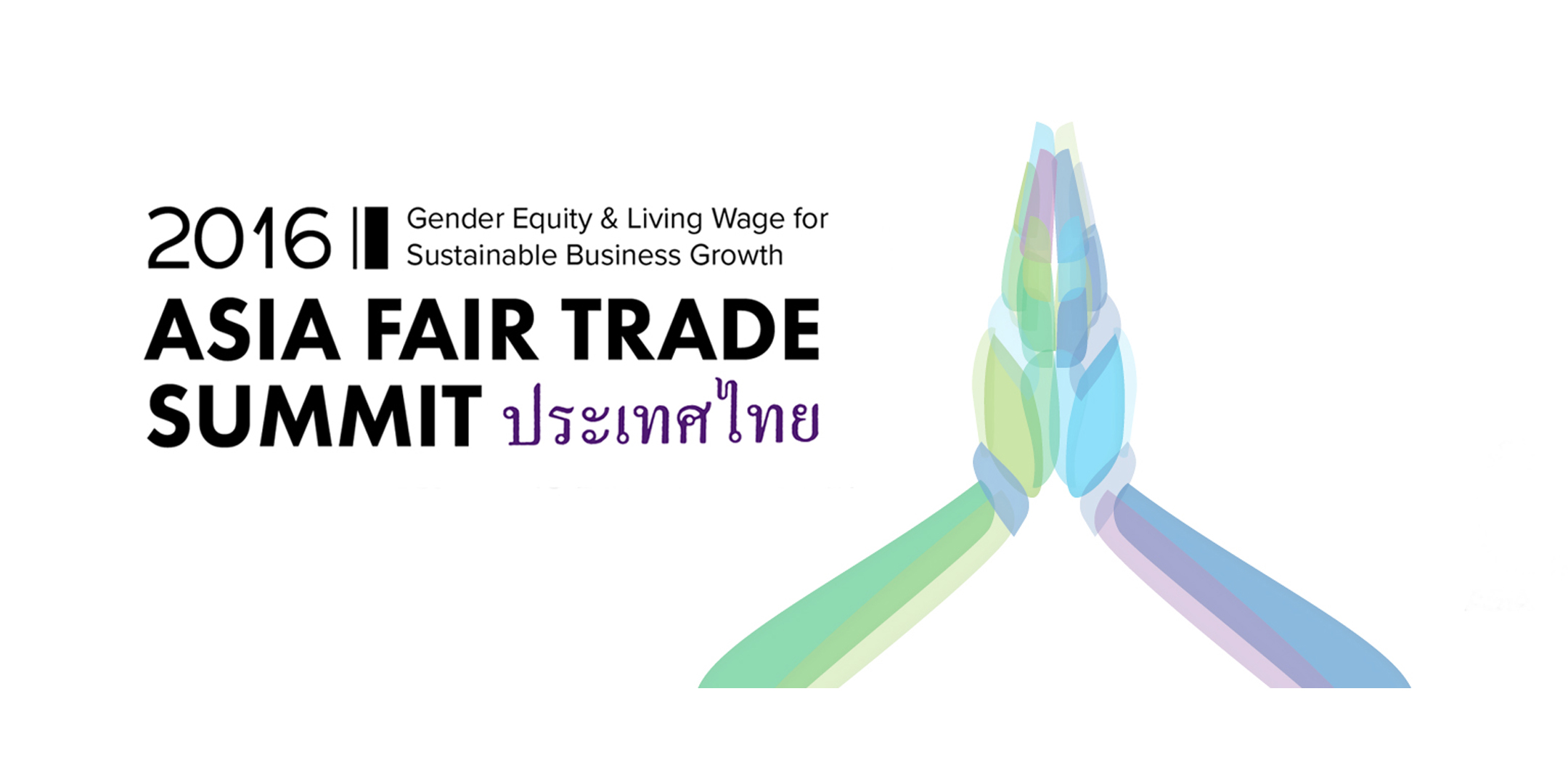 Optional Trips & Activities

To go with a productive and successful summit, trips and treats are definitely well deserved. Take an advantage of your time in Thailand to visit producers and experice the country's natural and cultural beauty and richness.
Fees and Accomodation
17900.00 + 447.50 THB Eventbrite fee includes a three-night stay in a shared twin room at Sampran Riverside Hotel, including breakfast, lunch and dinner.
If you would like a single room, please pay the Single Room Supplement fee in addition to the regular ticket.
Bookings made directly with the hotel from October 19 – 22 do not include access to the Asia Fair Trade Summit. Extra nights before or after those dates can be booked directly with the hotel.
Organizations are requested to ensure gender balance within their representation.
Venue
The venue is Sampran Riverside Hotel, based outside of Bangkok, Thailand.  Sampran is a family-run hotel, which supports organic agriculture, growing 60% of their own organic food and supporting local farmers with a weekly organic market. It is close to Bangkok, visitors can experience a Thai way of life and learn about Thailand's natural and cultural heritage.
NOT SURE HOW TO GET THERE?
Download this GUIDE to help you get from the airport to the summit
Visa
If you are travelling from the following countries:
Armenia,

Bangladesh,

Nepal,

Pakistan,

and Sri Lanka,
Please inform WFTO-Asia immediately as you will need to apply for a Thailand visa.
Visa on Arrival
For guests from countries authorized to apply for Visa on Arrival to travel in Thailand need to have the following documents available on arrival:
1. Passport with a minimum remaining validity of 6 months
2. Return / onward journey air ticket for travel within the next 15 days
3. One passport size (4 x 6 cm) photo
4. Boarding card of the flight of arrival
5. Duly filled-in Visa on Arrival application (Thailand Visa on Arrival Application Form is given at the Visa on Arrival Counter at the airport, (you can also find and complete the from provided in the link below) and Arrival / Departure Card (provided during the flight)
6. Visa on Arrival fee of 2000 THB to be paid in Thai currency only (Money exchange tips in link below)
7. Hotel address / other stay address in Thailand that can be verified
8. Hotel booking voucher (they have recently started asking for it)
9. Present evidence of adequate finance, not less than 10,000 Baht (250US$) per person and 20,000 Baht (500US$) per family.
http://www.desiyatri.com/2012/04/bangkok-suvarnabhumi-airport-visa-on.html