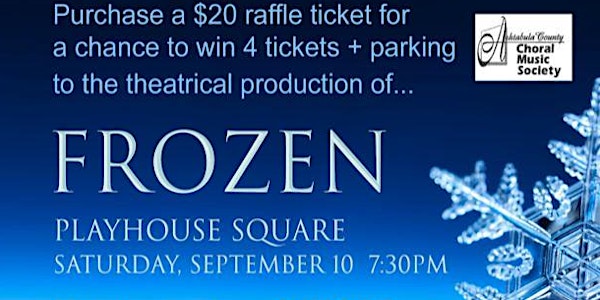 Ashtabula County Choral Music Society Frozen the Musical Fundraiser
Win 4 tickets to the Saturday, Sept 10, 2022 7:30 pm show of Disney's Frozen at Playhouse Square, Cleveland, OH. Package includes parking.
About this event
Drawing for this fundraiser will be Saturday, September 3, 2022. Winner will be contacted by email and/or phone and will be posted on our Facebook page.
This event is to raise funds to provide arts opportunities for Ashtabula County. The Ashtabula County Choral Music Society (ACCMS) exists to to present significant choral works for Northeastern Ohio audiences while providing local singers with an artistic, educational, and musical experience. For more information Ashtabula County Choral Music Society