Description
Special Reminder for FRI 16NOV18




UPCOMING CHAPTER MEETING ...
TUE 13NOV18 with Program Topic:
Reduction of Outside Air with Improved IAQ using ASHRAE 62.1 IAQ procedure with Bipolar Ionization Technology
The presentation provides a review of ASHRAE 62.1 methods of providing indoor air quality to building occupants. Discussion of how to reduce the amount of outdoor air introduced to the building while improving indoor air quality with utilizing bipolar ionization technology.
The discussion focuses on how the technology works, design considerations, best practice applications, a real world cost analysis of implementation of ionization, as well as a review of 3rd party testing and verification of the technology.
Reducing outdoor air has added benefits such as reduction of HVAC tonnage, improved humidity levels in occupied spaces, and reduced building operational costs.


Speakers:

David McGowan & Kyle Buono
Dave McGowan, PE, LEED AP, BEMP, is a Senior Sales Engineer for Trane. Dave's experience includes over 17 years working as a consulting engineer designing various HVAC, Plumbing, and Fire protection systems for a variety of building types and locations. Over his 17 years as a consulting engineering Dave's focus has leaned towards projects in higher education and government facilities, as well as central chilled water plants. The majority of projects that he designed were in the state of Florida with high demands for humidity control and indoor air quality. Dave recently made the switch to sales (aka… 'the dark side') just over a year and half ago.
Dave is an active member of ASHRAE and participates regularly with the central Arizona Chapter. Dave holds a BSME degree from the University of Utah, Salt Lake City, Utah. He also holds active Professional Engineering licenses in Florida, New Mexico, Colorado and Arizona.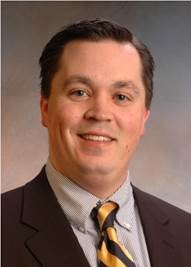 Kyle Buono is currently a Sale Leader for Trane Southwest. Kyle has 12 years of experience in HVAC which includes working 6 years in the Southwest and working as a manufacturer's representative for 6 years in New York City. In addition to Trane, Kyle has also represented manufactures including AAF-McQuay, Daikin and Johnson Controls. Throughout his career, his focus has been on custom airside systems for commercial as well as industrial designs for high performance buildings while reducing energy costs and construction costs. Kyle holds BSE from the University of Arizona.