Description
ASHRAE TUCSON CHAPTER


---
September 10, 2019 Lunch Meeting
12:00 - 1:30pm
Brother John's Beer Bourbon and BBQ
1801 N. Stone Ave.
Tucson, AZ
---
Topic: U of A's Engineering and Natural Resources II (ENR2) Building
Learn what makes this project an ASHRAE Chapter and Regional Technology Award Winner.

Speaker: Henry Johnstone, GLHN Architects & Engineers, Inc.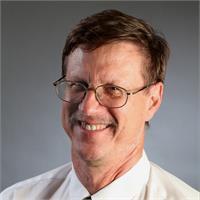 Henry Johnstone, P.E. serves as the President of GLHN Architects & Engineers, Inc. in Tucson, AZ. As a senior mechanical engineer, he has been Project Manager and led multi-disciplinary teams on numerous large-scale projects for public sector including governmental, municipalities, and higher educational projects, including the $50 million Residence Life Building Renewal and a $15 million Phase VI Utilities projects at the University of Arizona and $50 million Utilities Infrastructure Renewal project at the University of New Mexico. Henry, is a member of IEDA and has presented papers at previous IDEA conferences in Reno, Pittsburg, Chicago, and Boston.
ENR2 - Environment and Natural Resources 2 Building
Designed to look like a slot canyon and echo our sense of space in the Southwest, ERN2 exemplifies the University's commitment to environmental sustainability, incorporating energy efficient heating and cooling systems, rainwater harvesting and low-flow faucets, and other innovative architectural solutions in a desert landscape.
LEED CERTIFICATION: Platinum
Sustainable design in Arizona is more challenging than in other parts of the country that don't face extreme heat and dry climate conditions found in the desert. The ENR2 design team of GLHN Architects & Engineers and Richard & Bauer Architecture explored innovative solutions to architecture in a desert environment resulting in the most sustainable UA building to date.
Where Art and Science Meet
UA's Greenest Building?
A New Model for Sustainability