Description
The ASHRAE Ireland Section is pleased to announce its inaugural event at Dublin Castle (Bedford Hall Suite) on the 9th February at 9:30am. This CPD approved event will focus on commercial building energy performance, featuring the ASHRAE Distinguished Lecturer Bruce D. Hunn, who will lecture on measurement, evaluation and improvement of energy performance of commercial buildings. Additional talks will include recent developments in natural refrigerants, modelling of HVAC systems and controls, and building energy policy and regulation.
Inquiries about the event can be made to Daniel Coakley (email: danielcoakley1@gmail.com, tel: +44 74 8099 6333 / +44 141 945 8525) and Simeon Oxizidis (email: simeon.oxizidis@ierc.ie, tel: 21 234 6681).
LINKS TO EVENT MATERIAL: Flyer | Agenda
---
---
Programme
09.30 - Registration & Coffee
Session 1: Chaired by Michael Dawkins, RPS
10.00 - Welcome address - Frank Caul (ASHRAE Ireland, President)
10.15 - ASHRAE Introduction - Ken Goodman (ASHRAE Sub-region B)
10.30 - Building Performance Measurement, Evaluation and Improvement - Bruce D. Hunn (ASHRAE Distinguished Lecturer)
11.30 - Coffee Break
Session 2: Chaired by Simeon Oxizidis, IERC, Tyndall National Institute
12.00 - Buildings Energy Policy & Buildings Standards - Kevin O' Rourke (Marchena Management Services)
12.30 - Smart Cities to Smart Building Control: Research to Reality - Daniel Coakley (IES, R&D)
13.00 - Lunch Break
Session 3: Chaired by Ken Goodman, Building Services Engineer - ASHRAE Sub-region B
14.00 - Natural Refrigerant - Seamus Kerr (RSL Ireland)
14.30 - ASHRAE Technical Committees and Research Projects - Bruce D. Hunn (ASHRAE Distinguished Lecturer)
15.30 - Panel Discussion
16.00 - Closing Address - Frank Caul (ASHRAE Ireland, President)
16.15 - Coffee & Networking
---
---


Keynote Address: Bruce D. Hunn

Bruce D. Hunn, is a consultant in building energy analysis and recently retired after nearly 15 years as Director of Technology/Director of Strategic Technical Programs at ASHRAE. He received B.S., M.S., and Ph.D. degrees in Mechanical Engineering from Stanford University in 1964, 1965, and 1972, as well as a B.A. in Engineering from the University of Redlands. He serves a Secretary of ASHRAE TC 7.6 (Building Energy Performance) and is a member of SPC 211 (Standard for Commercial Building Energy Audits). He is past chair of TC 4.7 (Energy Calculations) and past vice-chair of the Research and Technical Committee.
---
---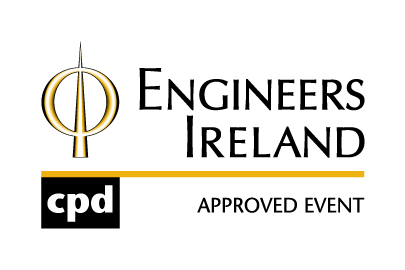 Sponsors
ASHRAE Ireland Section wishes to express our sincere thanks to all of our sponsors who have made this free event possible: