Sales Have Ended
Registrations are closed
Thank you for your interest in the Ashoka Solutions Forum! Walk-in registration is available. Otherwise, stay tuned for our next events. www.ashoka.org
Sales Have Ended
Registrations are closed
Thank you for your interest in the Ashoka Solutions Forum! Walk-in registration is available. Otherwise, stay tuned for our next events. www.ashoka.org
Description
Live Interview with
Ashoka Fellows
Jose Quinonez & Michael Turner
(Michael Turner represented by Patrick Walker due to scheduling conflict)
on The Making of Inclusive Economies
Moderated by Daniel Bergin, Senior Producer & Partnership Manager
for Twin Cities Public Television

Join Ashoka Twin Cities and our partners for the 6th Solutions Forum, a live interview featuring Ashoka Fellows Jose Quinonez and Michael Turner, with an introduction by Steve Rothschild, founder of Twin Cities Rise! and author of The Non Nonprofit.
In the U.S., an estimated 54 million adults are excluded from access to the formal system of financial credit - no access to financial services that would allow them to save money securely, borrow money affordably, make payments knowledgeably, money to start a small business, or insure themselves against potential hardships or risk. The solution? Financial inclusion.
A more inclusive economy is created through new connections, products, and services that invite people into the formal economy. In doing so, we have the capacity to unleash and transform major markets, creating both significant economic and social value. Hear how two Ashoka Fellows are creating new approaches so that every individual has the choice and ability to fully participate in our economy: as a consumer, producer, and creator of wealth.
The event is free and open to the public, but registration is required. The conversation will be held at the James J. Hill Library on Thursday, June 13th at 7:00pm, with refreshments and a social hour to follow. Doors open at 6:30pm.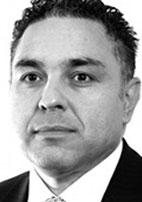 José Quiñonez, the founder of the Mission Asset Fund, will join us to share his experience in helping financially excluded communities – particularly low-income and immigrant families – become visible, active, and successful participants in the U.S. financial mainstream. With his team, he identifies popular informal financial activities (such as lending circles) and translates those activities into formal transactions that banks can formally recognize. The benefits experienced – such as improving credit scores by 20 to 36 points – build trust and capture people's attention and imagination. José is using partnerships and policy initiatives to create incentives for banks to become more clear and transparent about their products and services.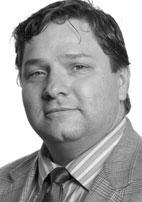 Michael Turner is leading a national and global effort to dramatically increase financial inclusion with his organization the Policy and Economic Research Council (PERC). By using alternative data and additional qualifying information (like mobile phones and utility bills) that is readily available, and getting the bureaus to make this a part of the regular credit profile, Michael is recasting the financially excluded in a different light. Non-financial service firms overwhelmingly report only negative non-financial payment data to credit bureaus. This practice effectively punishes people for their bad credit behavior and doesn't reward them for their good credit behavior. Including fully-reported alternative data promises a future where people get the credit they deserve - and need - in order to build assets and improve their life's chances.
Ashoka is committed to enabling an environment where every citizen has the opportunity and the capacity to exercise his or her economic, social, and cultural rights. Join us as we hear from Jose and Michael, two examples of leading social entrepreneurs who are revolutionizing the U.S. credit system to allow financial inclusion for all.
Past Solutions Forums have supported community members in growing innovations locally from our global network through partnerships with organizations, foundations, companies, and individuals from our region. Come hear from leading innovators and be inspired to act right here in Minnesota.
In partnership with