About this Event
"Offer people beer, and they'll come to you!" Ashley jokes.
In fact, the brewery is a long-time dream of her husband, Ken. But it fits right in with Ashley's own growing commitment to rooting her music business close to home and building community among Island artists.
Can You Hear Me, features a series of co-writes with PEI artists and with artists who came to PEI through various creative exchanges. It also features beautiful harmony vocals from Ashley's fellow Eastern Belles, Catherine MacLellan and Meaghan Blanchard, and a sophisticated sonic palette thanks in part to producer – and Anne Murray's nephew – Dale Murray (ex of the Guthries and Cuff the Duke).
The songs too speak in various ways to Ashley's connection to the PEI music community. The lead off track, "Diamond Sky," grew indirectly out of a local songwriters' night Ashley and Catherine MacLellan launched with the goal of building community among PEI artists at home – instead of just hanging out on the road and then cocooning as soon as they got back to the island. The lyrics describe Ashley's longing for home back when she lived in Toronto.
"Down Home," written with British folk artist Maz O'Conner as part of a program that pairs British and Canadian artists, was inspired by O'Conner's fascination with the Maritime phrase "down home." The song speaks of the two artists' shared experience of travelling the world and feeling the ocean call them back to their respective islands.
Ashley started writing the sparse, haunting, "In the Darkness" after PEI's notorious crazy winter three years ago, during which cars became buried in snow and three people died in a house fire. The song evolved over the course of two years, as trees mangled by the weight of the snow gradually returned to their previous erect stance – a metaphor for bouncing back after hard times.
She wrote "Come As You Are" as a tribute to the late Hal Mills, founder of PEI's renowned The Dunk house concert series and proprietor of the property where it was held. The song is a tribute to people who love and support young artists and, more generally, to the people who love and support all of us. If Ashley seems especially devoted to building community on her Island home, it could be because that community is her surrogate family. The only child of a fishing family from rural PEI, Ashley had lost both her parents by the time she was 22. She studied drama and psychotherapy in Toronto and played music around Guelph, but once she'd settled on a music career, she returned to PEI to start building it.
She earned two PEI Music Awards for her debut album, including the Lynn Grishko Memorial Bursary, an award designed to support emerging female artists on the Island. Then her musical idol, David Francey, who had inspired her decision to pursue folk music a decade earlier, discovered her during PEI Music Week and became her mentor. The three-time Juno-winning folk artist produced Ashley's sophomore album, This Great Compromise, and hooked her up with his label, manager, and booking agent, vastly increasing her profile in the roots music milieu.
Ashley earned a 2013 Canadian Folk Music Award nomination for New/Emerging Artist of the Year. The album was the seventh most-played Canadian album on the Galaxie Folk Roots channel in 2013. And it made the Top 20 on Roots Music Report in the U.S.
Now, with the release of Can You Hear Me, Ashley shows she has blossomed from the love and support she's received from her musical mentors and musical family. She found the confidence to take a much larger role in the production of this record, and she gives back to her fellow Island artists with a collection of songs that showcases their collective strengths.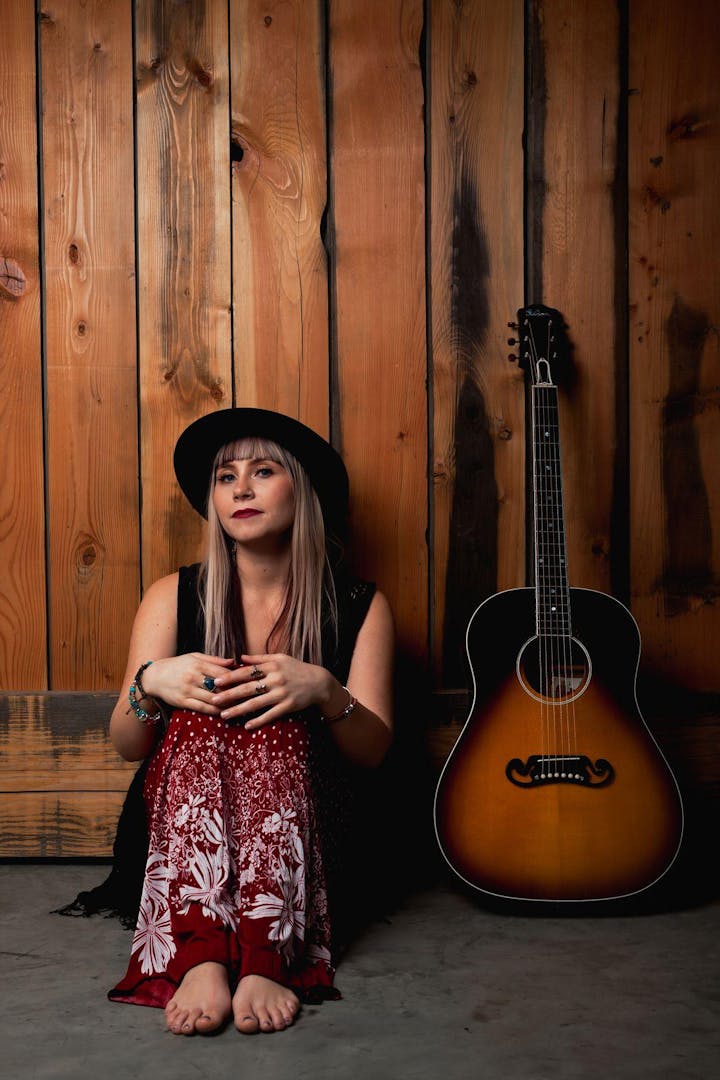 FOR HER SOPHOMORE ALBUM, SINGER-SONGWRITER ERIN KAY WANTED TO KEEP HER SONGS SIMPLE AND RAW. BUT WORKING WITH PRODUCER GRAMMY NOMINATED PRODUCER MILES WILKINSON (GUY CLARK), THE ARRANGEMENTS GREW AND FLOURISHED INTO THE WILD AND RICH DEBUT FULL LENGTH ALBUM, SILVER AND GOLD. SLOWLY PUT TOGETHER OVER TWO YEARS, THE RECORD IS AN EXPANSIVE RELEASE, WITH BIG MELODIES AND BIG HEART.
THE RECORD BEGAN AFTER ERIN KAY LEFT B.C. WITH HER THEN 1-YEAR-OLD DAUGHTER, ENDING UP IN ALBERTA, A SINGLE MOTHER. KAY BEGAN TO WRITE HERSELF A NEW STORY, AND IN RECONSTITUTING HER EXPERIENCE INTO A BACKSTORY, THOSE NARRATIVE FOUNDATIONS BECAME SONGS. SILVER AND GOLD, WHICH WOULD BECOME THE TITLE TRACK ON THE ALBUM, FOUND ERIN SCRIBING HER PAIN AND OPTIMISM INTO NARRATIVE BY BEING AS HONEST AS SHE COULD ABOUT WHAT SHE HAD BEEN THROUGH. THE ALBUM DEBUTED NATIONALLY AT #5 ON EAR SHOTS FOLK/ROOTS/BLUES CHART AND HAS NOW BEEN NOMINATED FOR THREE EDMONTON MUSIC AWARDS.
SILVER AND GOLD REPRESENT WHAT IS PROMISED – A RING, A MEDAL – BUT CAN BE FOUND FOR YOURSELF IF YOU TRULY LOOK FOR IT. SIFTING THROUGH THE DIRT OF OUR LIVES, WE CAN FIND AND CULTIVATE WHAT'S PRECIOUS, WE DO NOT HAVE TO WAIT UNTIL IT IS GIVEN TO US.
THE ALBUM FEATURES EMPOWERING NARRATIVES OF BREAKING FREE FROM ONE'S LIFE, AND FINDING LOVE THROUGH TRYING CIRCUMSTANCES. THE ALBUM ALSO INCLUDES A POWERFUL POP LULLABY, SUNG FOR KAY'S DAUGHTER: THE HEARTFELT 'YOU ARE THE MOON' WHICH EVEN FEATURES A CHILDREN'S CHOIR AND A RECORDING OF THE DAUGHTER HERSELF.
THERE IS A CONTOUR TO KAY'S VOICE THAT SPEAKS VOLUMES. SOFT MELODIES UNFOLD WITH A DELICATE BREATH AKIN TO JONI MITCHELL, AND THEN ESCALATE WITH A LEARNED BOLDNESS. AT ONCE PIERCING AND FRAGILE, EMPATHETIC AND INDEPENDENT, KAY CARVES NEW PATHS WITH UNPARALLELED COURAGE.
KAY HOPES THAT HER MUSIC WILL INSPIRE OTHERS TO SEE WHAT'S PRECIOUS IN THEIR OWN LIVES, AND RECLAIM THEIR OWN STORIES, SPECIFICALLY WOMEN STRUGGLING WITH ABUSE. KAY IS TAKING THIS EVEN FURTHER BY SPEARHEADING AN INITIATIVE ENTITLED 'I AM ENOUGH,' WHICH PUTS FEMALE IDENTIFIED ARTISTS ON STAGE TO SHARE THEIR MUSIC AND STORIES WHILE RAISING FUNDS TO SUPPORT WOMEN'S UNITED.
Performers
Date and Time
Location
Refund Policy