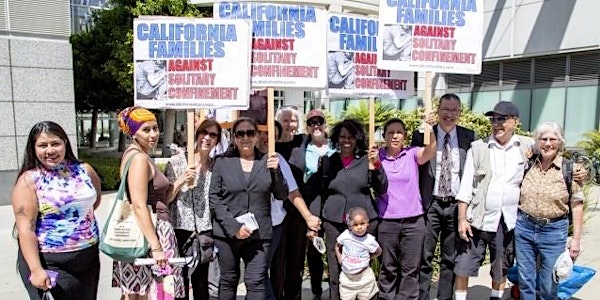 Ashker V. Governor of California Case Debriefing w/ Attorneys -ZOOM LINK
When and where
Location
https://sfsu.zoom.us/j/98950125726?pwd=TUhaanJkMHBqTWRmeEU2Q3l2blI3Zz09 Meeting ID: 989 5012 5726 Password: 918294 conference line+16699006833,,98950125726# US
Description
A community-centered online briefing with attorneys Jules Lobel and Samuel Miller following the case argument for Ashker V. Governor of California. The legal team will share their thoughts about how the hearing went, you will get the opportunity to ask questions, and we will highlight action items to move forward. Please RSVP for the zoom link and password.
Hosted by California Families Against Solitary Confinement (CFASC) and Center For Constitutional Rights (CCR)
Contact: Dolores Canales, CFASC, (714) 290-9077, dol1canales@gmail.com
More about the Ashker V. Governor of California Hearing:
On Tuesday, May 12, 2020, at 9:30 AM PST, attorneys with the Center for Constitutional Rights will argue (remotely) before the Ninth Circuit Court of Appeals, urging the court to uphold a ruling that California prisons have violated a landmark settlement agreement intended to end indefinite solitary confinement. The district court held that the California Department of Corrections and Rehabilitation (CDCR) violated the 2015 settlement by maintaining prisoners in levels of isolation that are equal to or even more severe than the isolation they experienced in the Special Housing Units (SHU). Media may view the argument via livestream. https://www.ca9.uscourts.gov/media/live_oral_arguments.php
For more information, visit the Center for Constitutional Rights' case page.