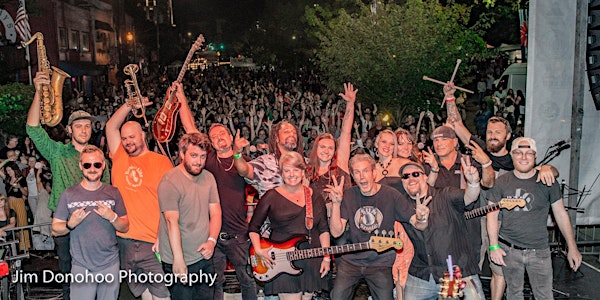 Asheville Musicians Support Collective - Ingles Gift Card Program
Music Feeds Our Souls - We Want to Feed Those Who Bring Us Music
About this event
Asheville Downtown Association Foundation, Asheville Music Professionals, and Ingles have partnered together to provide gift cards for Ingles Supermarket.
PROGRAM GOES LIVE AT 12 PM, FRIDAY MAY 8TH
Music is the heartbeat of our city and we are fortunate to have so many talented artists that call Asheville home. Our festivals, street corners, restaurants and breweries wouldn't be the same without them.
The Asheville Downtown Association Foundation spearheaded the program because music is an essential component of events like Downtown After 5, and they wanted to provide immediate support to local music professionals.
We're giving out $50 gift cards on a first come, first serve basis. Once all gift cards are claimed, will keep a waiting list if more funds become available. To be eligible for a card, you must have an AMP membership. Membership is free, all you have to do is create a profile and you can do at ashevillemusicprofessionals.com.
Names of recipients will be kept confidential and the gift cards will be sent out by a separate 3rd party.